The Surface games have always been a sure bet when it comes to winning casual game franchises, so it was with great excitement that I hit the download button for
Surface: Reel Life
.
Developed by Elephant Games, a studio we've all come to know and adore, the expectations for Surface: Reel Life were set pretty high.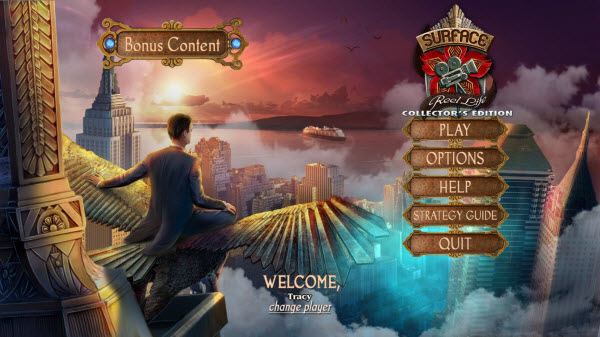 Now, after playing the game, I'm not quite sure if those expectations were met, but I do believe they came very close to achieving, not quite perfection, but certainly another enjoyable gaming experience.
The Story of Surface: Reel Life
In this latest adventure, we play a novelist who gets a frantic call from her sister late one night. It appears that while your sister and her daughter were enjoying an evening at the cinema, something quite extraordinary happened...
Although the pair had seen the movie many times before, this time, the events of the movie deviated from the set plot. In fact, it deviated to the point where the lead actor stepped out of the movie screen, into reality, snatched up your niece, and then disappeared back into the movie, leaving a wake of jungle creatures parading about the theater.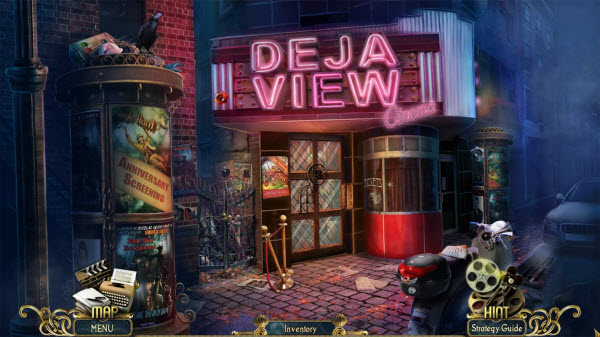 It's probably a good time to mention that the lead actor happened to be engaged to your niece once upon a time until he disappeared under mysterious circumstances... wonder what those were...
Now, it's up to you to rescue both your sister and your niece from whatever strange paranormal powers are at work.
While not an altogether bad story, it does smell a little old and overused, and certainly not in full alignment with what we've come to expect from the Surface games... certainly not equal to The Soaring City or the Pantheon.
The Graphics of Surface: Reel Life
What was in full alignment, however, were the gorgeous graphics of Surface: Reel Life, where we are once again treated to an amazing and vivid palette of complex colors and textures.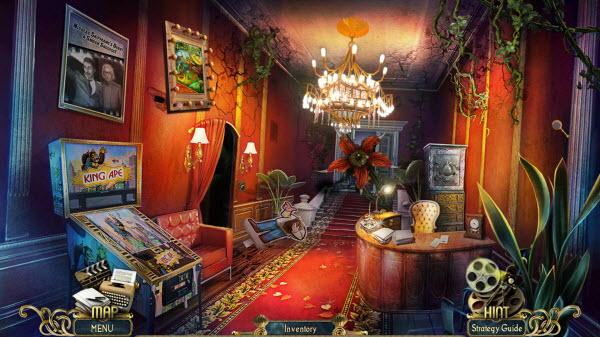 The Surface games always do a stellar job of painting a world that's both retro and modern at the same time, allowing us to understand that while it appears at first to be a scene out of our past, the small touches of modern technology clearly depict a world of fantasy.
The Gameplay of Surface: Reel Life
Smooth and intuitive gameplay abound in this game, allowing anyone familiar with hidden object adventures games to quickly get into the action without too much trouble, although there were some aspects that took a moment to adjust to.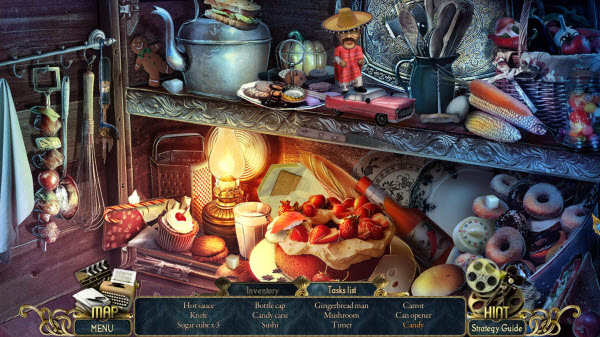 For example, while searching out hidden objects in an HOG, I could not find an item that required an extra step. I tried to use the hint button, but it simply pointing me to the place where I knew I had to use an item somehow. It was only through luck that I realized the item was actually in my inventory and not in the scene.
The hidden object games themselves were beautiful and not too challenging, although they were a bit overly dark and shadowed for my personal taste. Despite the darkness, I didn't have too much trouble finding all the objects.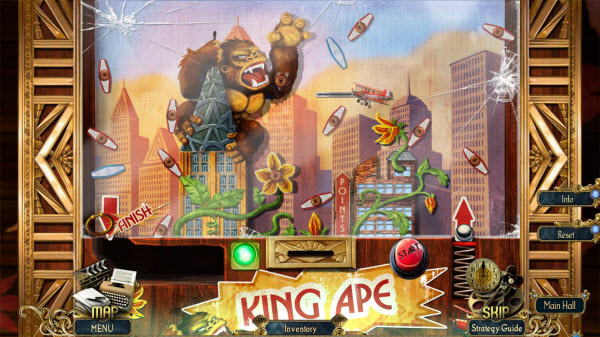 The mini-games and puzzles were creative if a bit too simple at times. I hardly ever skipped a puzzle or needed more than five minutes to solve them.
There was quite a bit of back and forth... I was constantly moving between scenes, searching out objects, going back to use it, moving back to the same scene, using another object... it did get a little annoying at times. I was thankful the hint button let you immediately travel to the location you need to go, so I find myself hitting it even if I knew where I needed to go.
The Music, Sound & Voice Acting of Surface: Reel Life
The music score for Reel Life was varied and complex, perfectly melding into the mood of the scene and quite lovely to listen to. No need to turn it down as it definitely was a nice feature.
The sounds of the game were in line with the music. Professionally selected and well executed.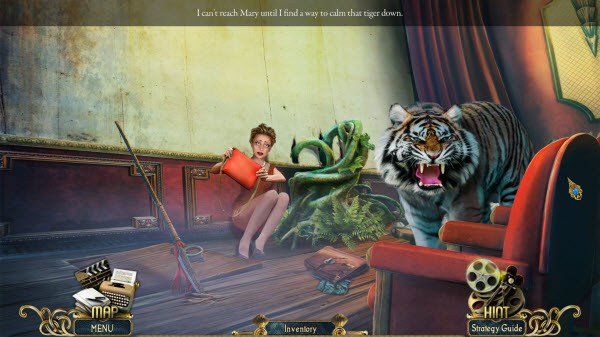 The voice acting definitely didn't disappoint. These days, I find myself cringing in anticipation of poorly produced voices or lines delivered without the correct emotion, but I was pleasantly surprised to find the array of talent that gave this Surface game life.
Overall Conclusion for Surface: Reel Life
This latest addition to the Surface games, while certainly not one of the best efforts, is still the full package when it comes to captivating and entertaining hidden object adventure games.
The artwork, sounds, and gameplay all measured up to what we've come to know and love from this amazingly beautiful franchise.