So the last few weeks haven't been the best... they've actually been downright stressful, and I don't advise getting too close to me right now or I might start screaming at any moment.
It's totally true what they say... when it rains it pours... not only did we not have a great vacation, but my poor husband has been so sick for the last few weeks with no relief and there's nothing I can do about it... which of course frustrates me to no end.
Top it all off with the fact that my monitors on my computer just started freaking out, and I'm about ready to head directly to the liquor cabinet and start my weekend two days early.
Sigh... oh well. There's no much I can do except "just keep swimming."
In other more positive news though, we have a
Sable Maze: Norwich Caves Walkthrough
ready and waiting for you!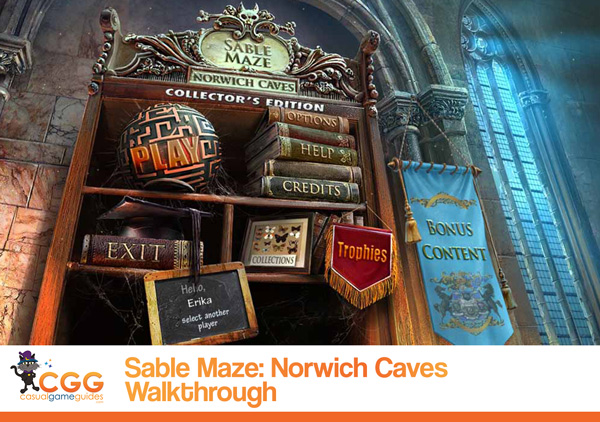 In Sable Maze: Norwich Caves, you need to track down and locate the missing college students who have lost their way during their exploration of the Labyrinth under the university. However, the flood waters are rising and the caves are beginning to fill, but that's the least of your problems. Something in the labyrinth is causing an abnormal physics reaction and it seems a former professor is roaming the caves and hiding a terrible secret!
Sounds like a blast doesn't it? Well, you won't have any frustrating moments thanks to our Sable Maze: Norwich Caves Walkthrough as we've included tons of detailed screenshots and instructions to help you get through the entire game, start to finish. We've also got solutions to all the pesky puzzles you'll encounter as you explore the university grounds and eventually make your way through the caverns.
So whether you're looking for a few quick answers to a particularly perplexing area or you just feel better taking us along for the ride, you'll find what you're looking for right here in our Sable Maze: Norwich Caves Walkthrough!