In Island Tribe 5, you'll once again return to the world of a much-loved franchise. This time, our friend the scientist has gotten in a little over his head as he went in search of the lost city of Atlantis.
While he did indeed find the famed city of legend, he also found an ancient race who has decided to hold him prisoner!
Now, it's up to you to brush up on your time management skills as you click your way to his rescue through more than 40 levels of intense gameplay.
But lucky for you, we've just put the finishing touches on our Island Tribe 5 Walkthrough and it's ready and waiting to help you blaze your way through each and every level with nothing but expert ratings.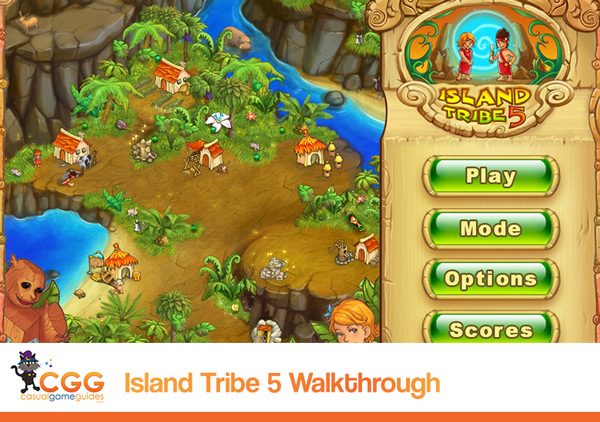 Included in this comprehensive Island Tribe 5 Walkthrough are detailed, step-by-step instructions and helpful custom marked screenshots of each and every level, all explaining how you can go about earning your expert times.
So if you find yourself stuck on a level or two, and you don't know what else you can try to defeat it, just check in with our Island Tribe 5 Walkthrough and we'll guide you through the tough parts. Enjoy!