As you may or may not know, I'm kind of a nerd, and I love all kinds of mythology so when I saw that the 12 Labours of Hercules was a newly released time management game, I was pretty excited... until I read the description...
According to the game, you play as Hercules, and you must travel across Greece in order to rescue your wife who has been kidnapped from the evil god Hades... but... but... but... that's not what the 12 Labours of Hercules were about at all!!!
Hera, the wife of Zeus was always the bane of Hercules' existence... one day, she drove him temporarily mad and, during that time, he killed his own sons. When he realized what he had done, he attempted to atone for his sins by taking on the 12 Labours.... it wasn't to rescue his wife! And Hades had nothing to do with it!
Sigh... despite this little hiccup, the
12 Labours of Hercules
is a decent little time management game, and a few of you requested that we create a
12 Labours of Hercules Walkthrough
to help you achieve gold times... which, I'm happy to report, we just posted today!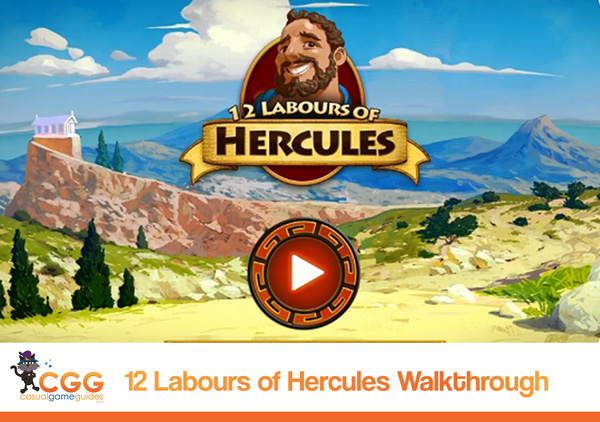 Like all our time management walkthroughs, our 12 Labours of Hercules Walkthrough includes detailed step-by-step information as well as video solutions of each and every level so you can see exactly how we got our expert ratings.
So whether you're just looking for a few tips on a level that you just can't beat, or you want to keep the guide handy in case you run into any future problems, our 12 Labours of Hercules Walkthrough is live and ready to help!