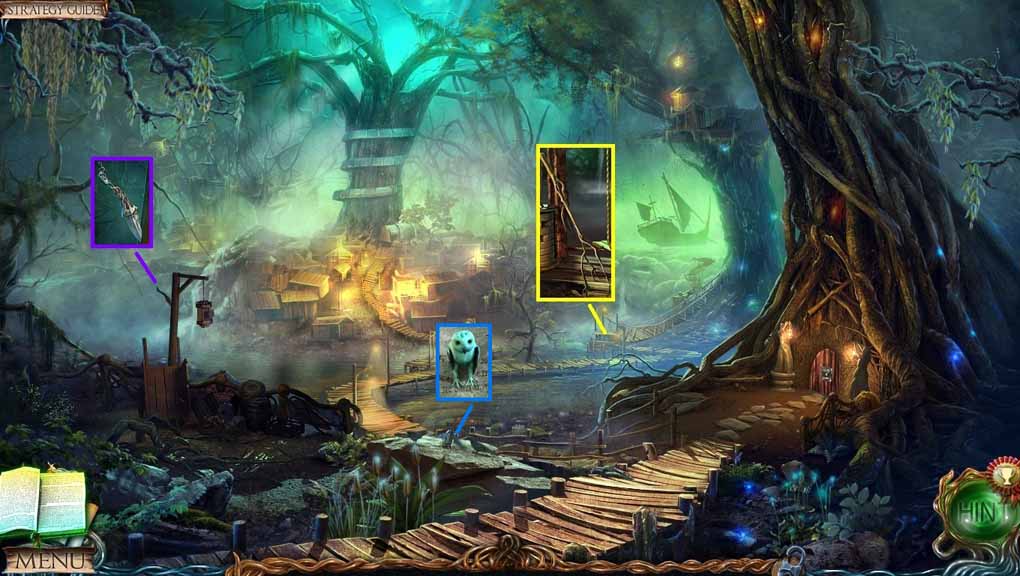 Click Jimmy.
Collect the dried twig.
Collect the dagger.
Select the dried twig and use it to clear the birds; collect the owl.
Move ahead.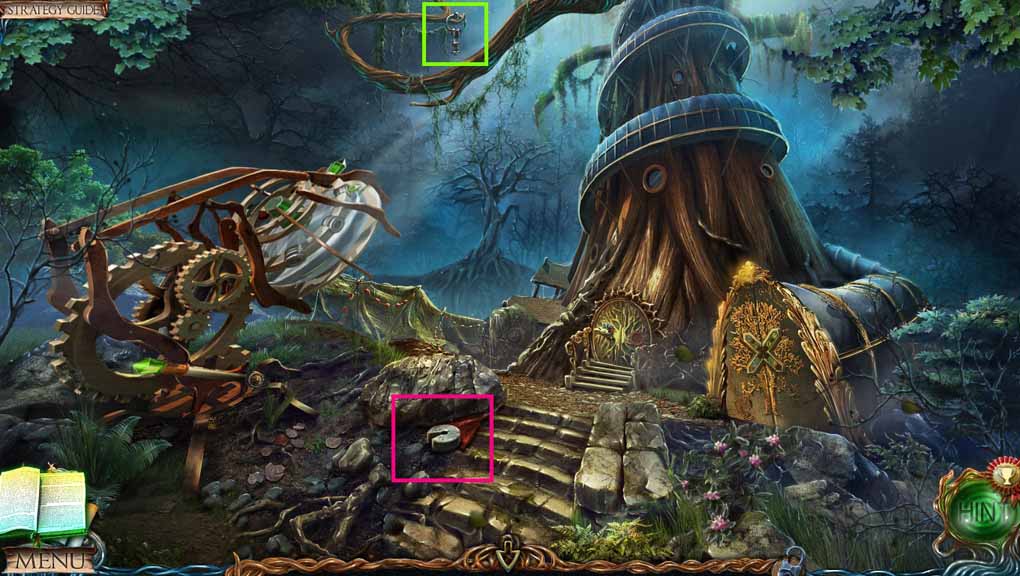 Select the owl and use it to collect the door-knocker.
Collect the weight.
Move back once.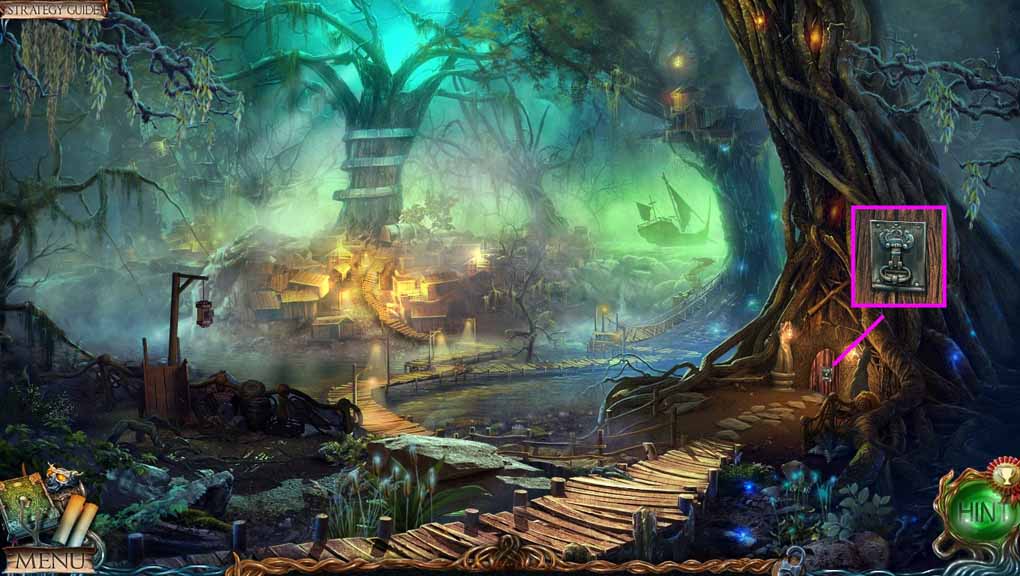 Attach the door knocker onto the door.
Click it once.
Move into the tree.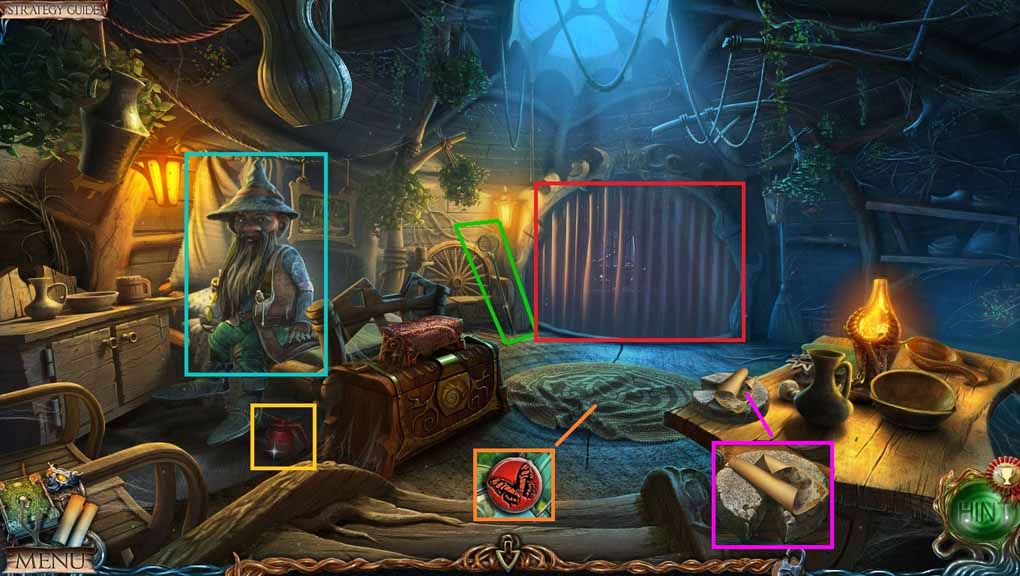 Speak to Uri.
Receive the map.
Collect the oil and the butterfly net.
Click the rug; collect the red disc.
Read the recipe; collect the 2nd weight.
Click the curtain to trigger a hidden objects area.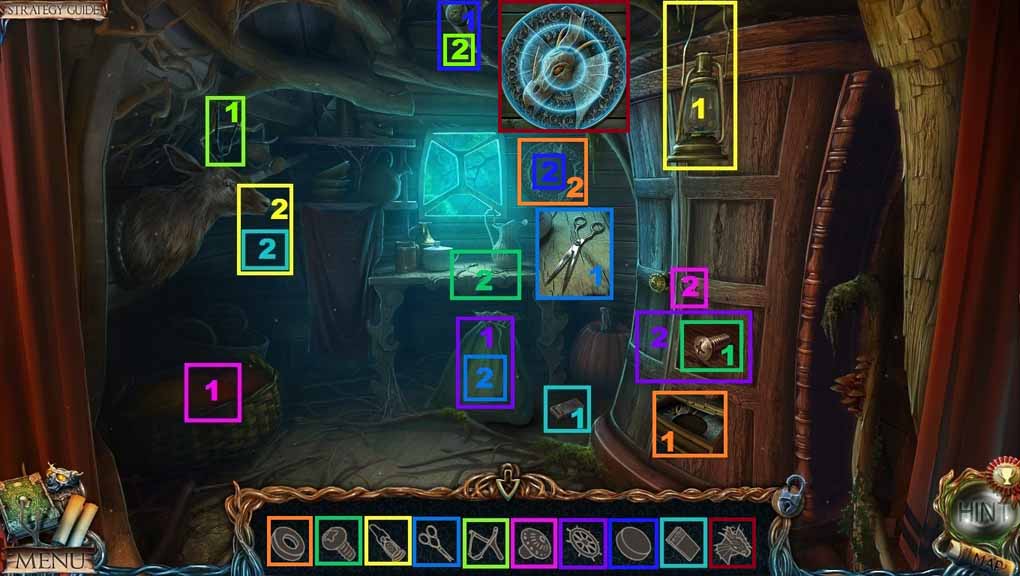 Find the pictured items.
Collect the slingshot and shoot it toward the mosaic piece; collect the disc.
Collect the lantern and place it onto the deer head; use the matches to ignite it.
Zoom into the basket and click the blankets; collect the handle.
Attach the handle onto the cabinet and click it open; collect the screw.
Zoom into the table and place the screw into the scissor halves; collect the scissors.
Select the scissors to cut the sack and click the grains to uncover the ships wheel.
Zoom into the cabinet and attach the ship wheel onto the ship; collect the disc.
Select the disc and insert it into the mosaic; select the other disc and insert it into the mosaic also and align them to create a clear picture.
Collect the head.
Move to Outside the Tree.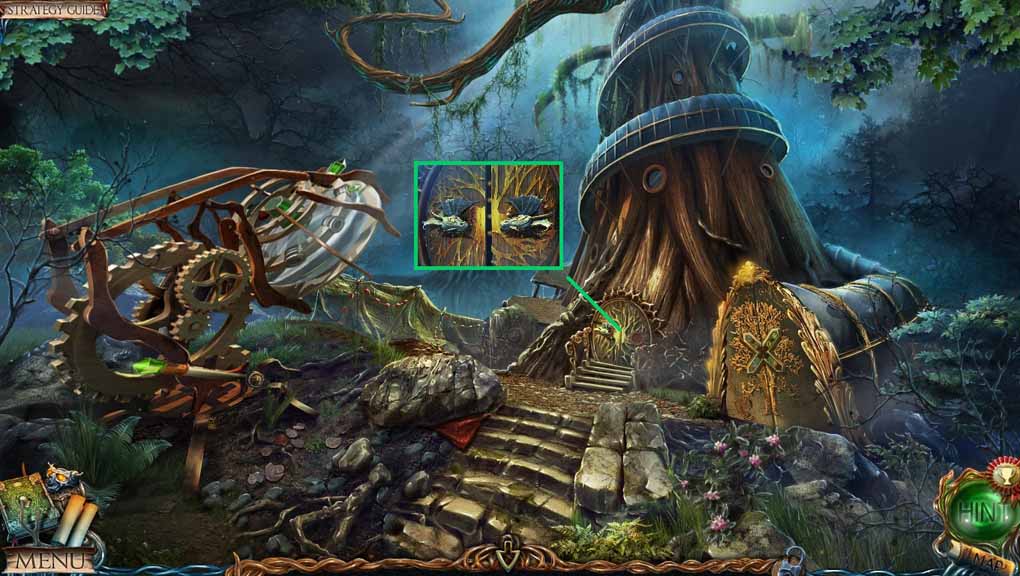 Place the head into the door and click each head 2 times.
Enter the doorway.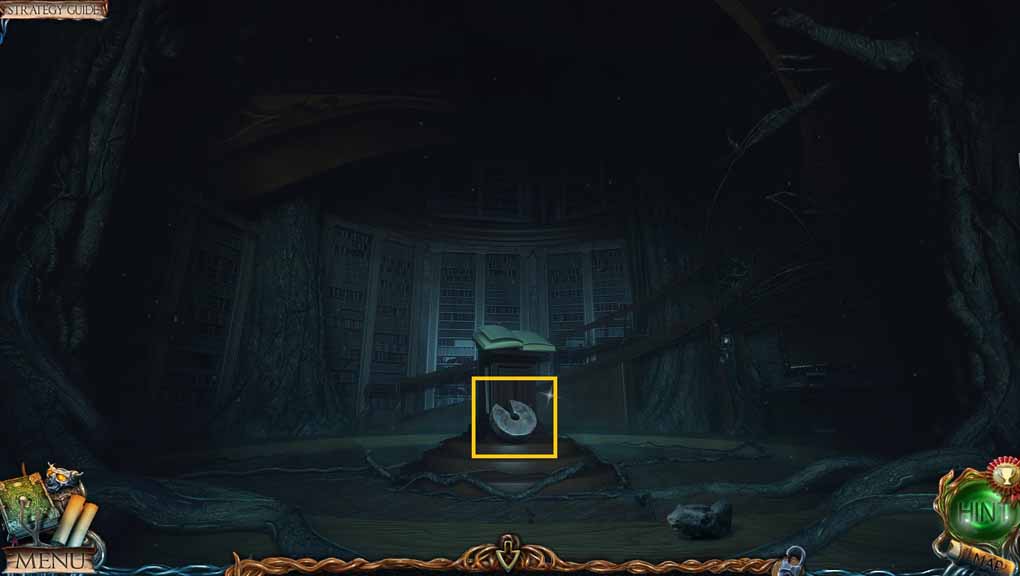 Collect the 3rd weight.
Move back 2 times.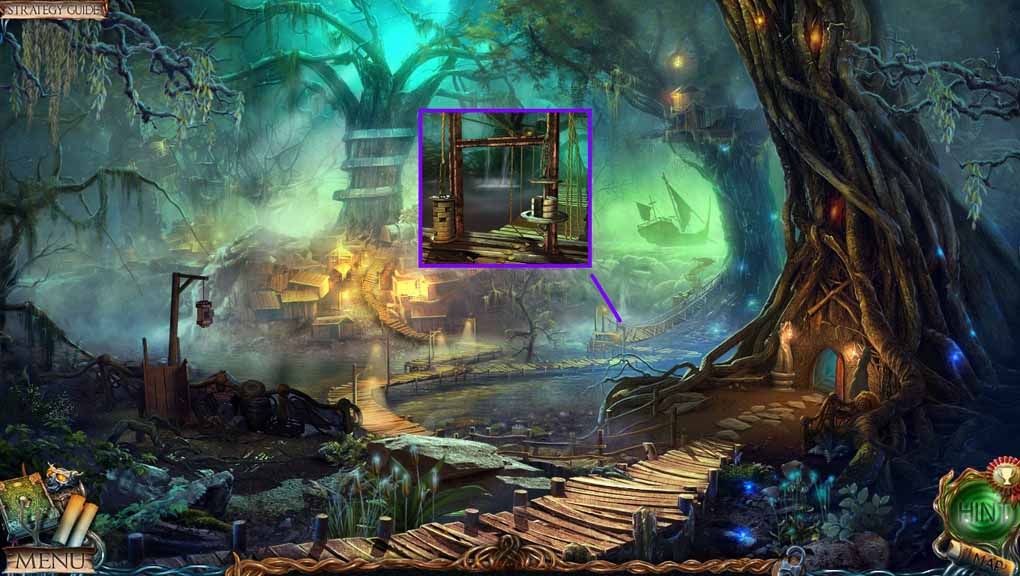 Place the 3 weights onto the scale.
Move across the Bridge.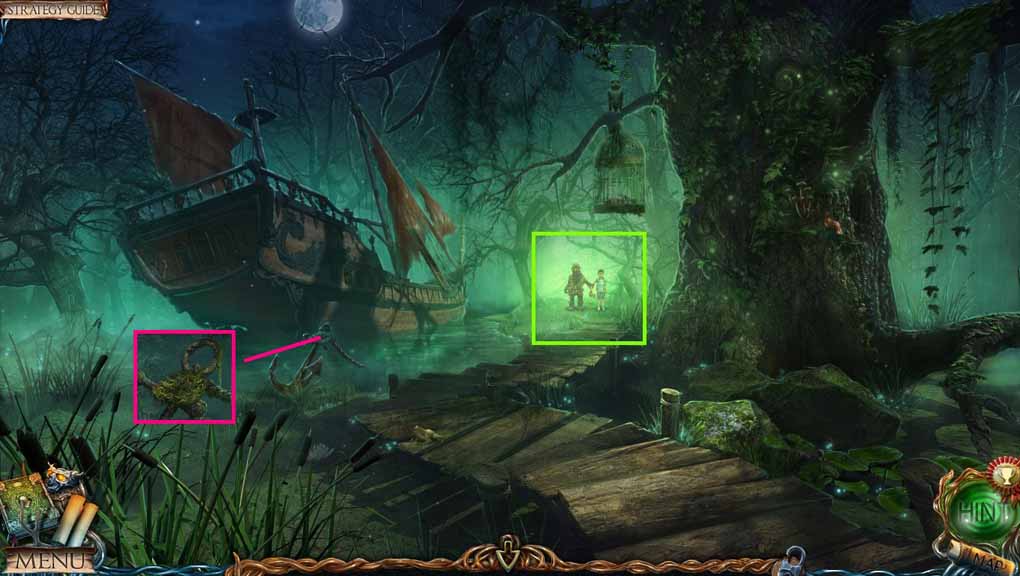 Click Timmy.
Collect the pondweed.
Move ahead.