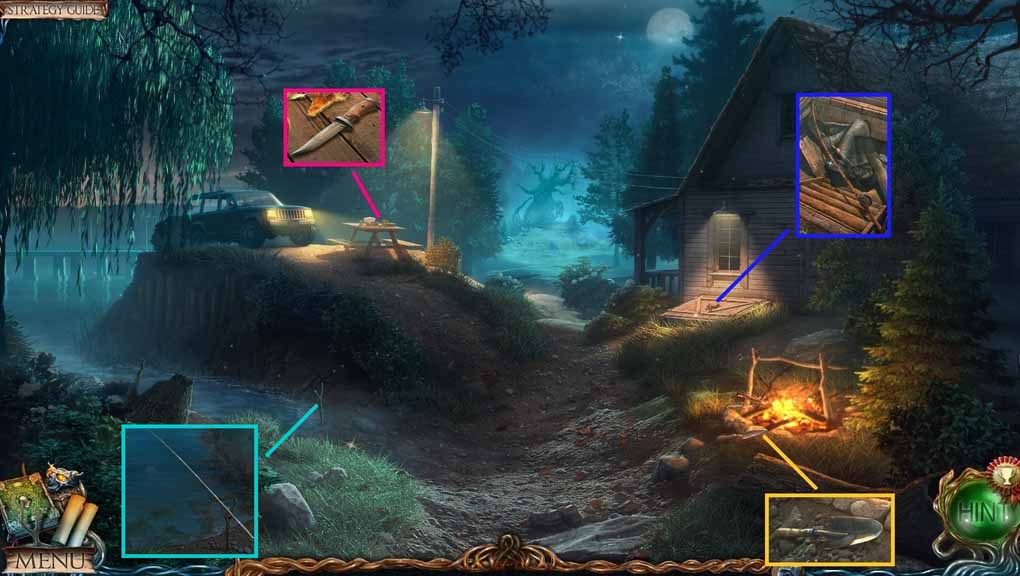 Collect the trowel.
Collect the knife.
Select the knife to slice the rope.
Click the hatch and collect the fishing rod.
Place the fishing rod into the holder; collect the wooden disc.
Move ahead.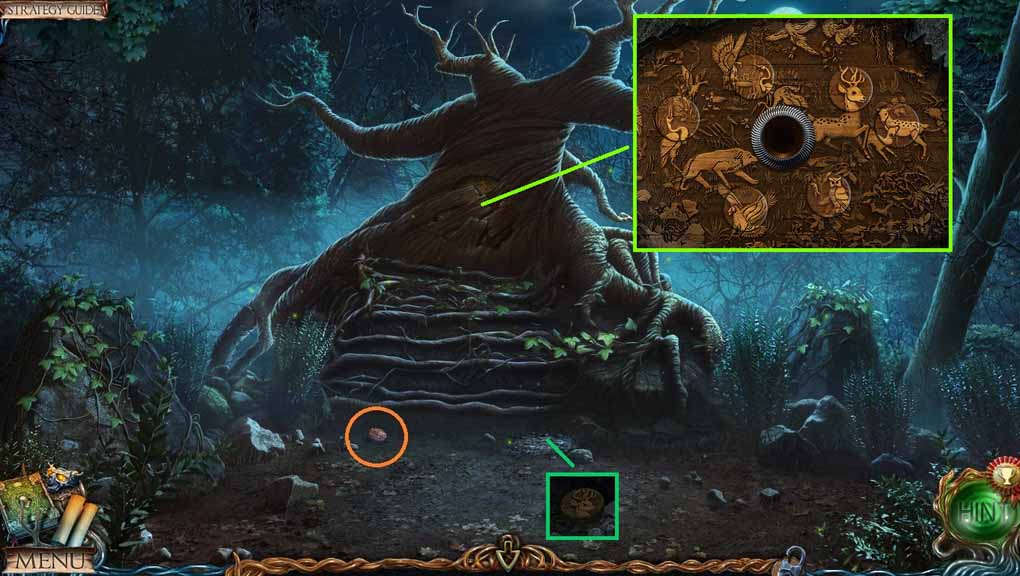 Collect the 2nd wooden disc.
Select the trowel to dig up the dirt; collect the 3rd wooden disc.
Click the wood and insert the 3 wooden discs to trigger a puzzle.
Solve the puzzle by restoring the picture.