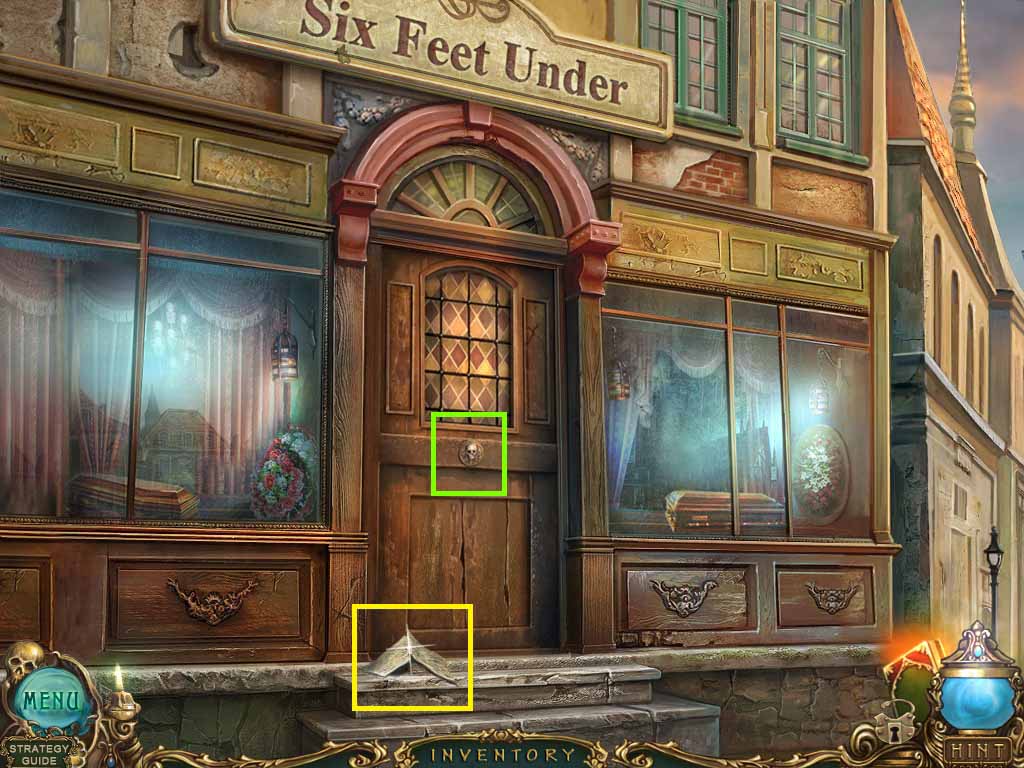 Move into the doorway.
Examine the newspaper.
Collect the newspaper and the handle underneath it.
Place the handle on the door.
Knock on the door and go inside.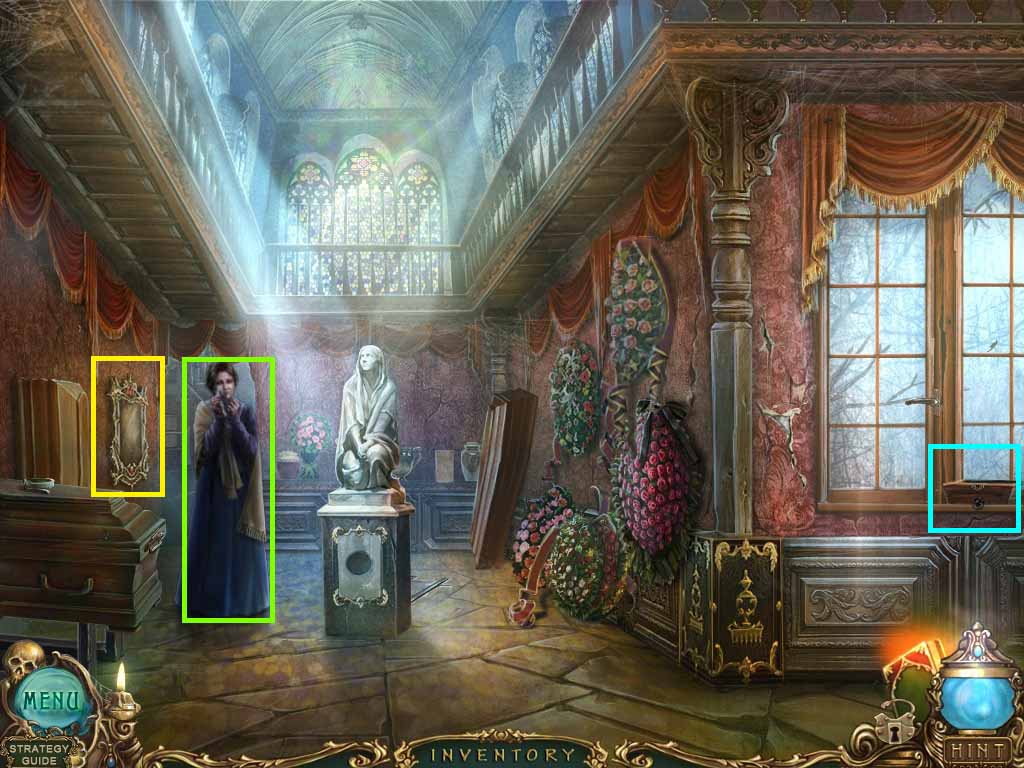 Click Mrs. Fisher.
Zoom into the window and collect the brush.
Examine the monkey on the mirror.
Collect the notes on the screen.
Click the mirror and collect the note.
Go into the doorway.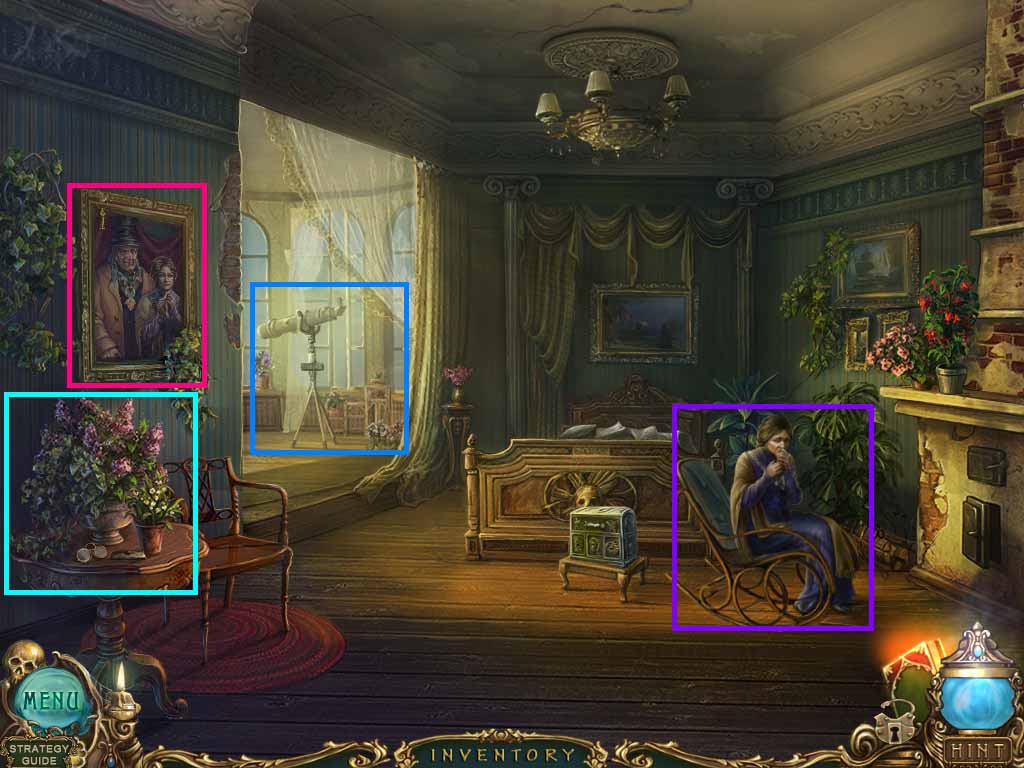 Click Mrs. Fisher.
Examine the plant; collect the note.
Click and drag the leaves and collect the lens.
Zoom into the portrait and collect the key.
Zoom into the window; collect the note and the coffin handle.
Walk down one time.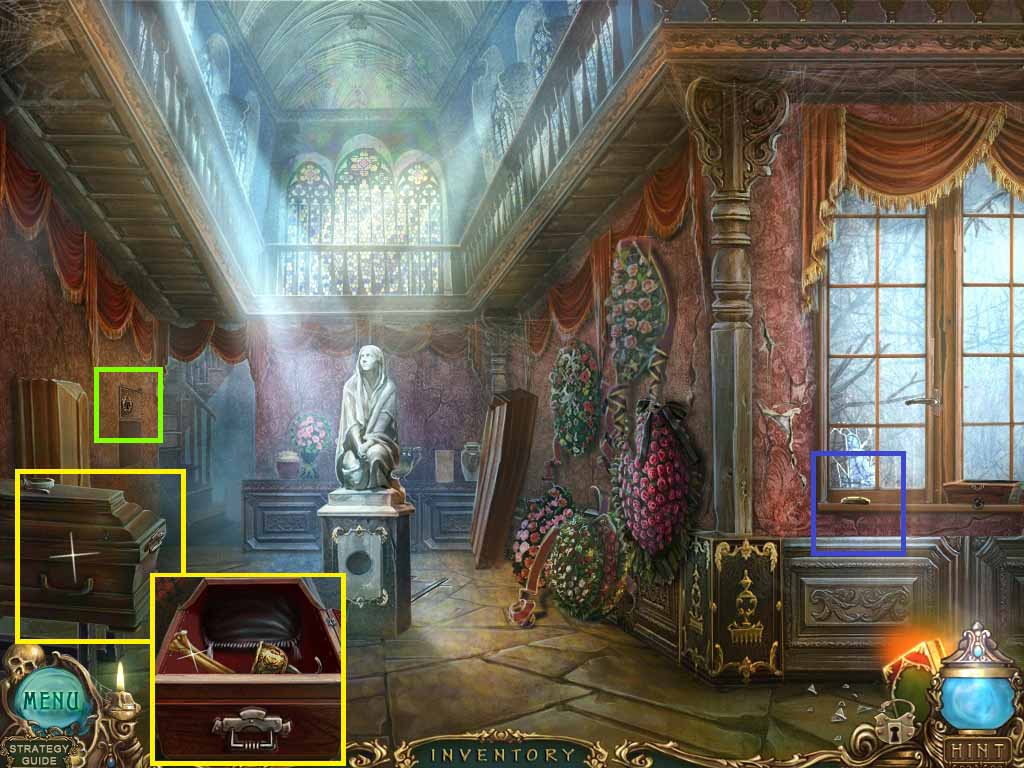 Examine the window; collect the lens socket.
Examine the coffin; place the coffin handle on it and click it.
Collect the bone and the pirate hook.
Examine the lock, insert the key and click it open.
Collect the medallion half.
Go through the door and move into the window.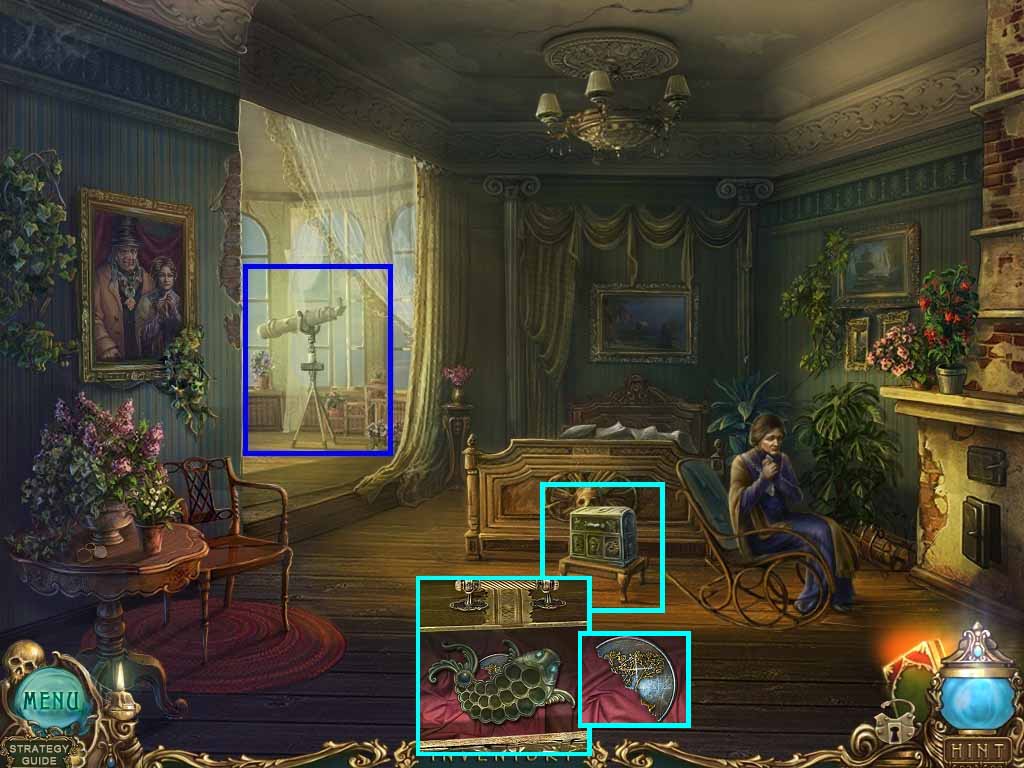 Place both the lens socket and lens onto the telescope.
Click the lens for a clue.
Examine the chest and insert the code: 712.
Collect the iron fish.
Open and close the iron fish; collect the right medallion half.
Walk down one time.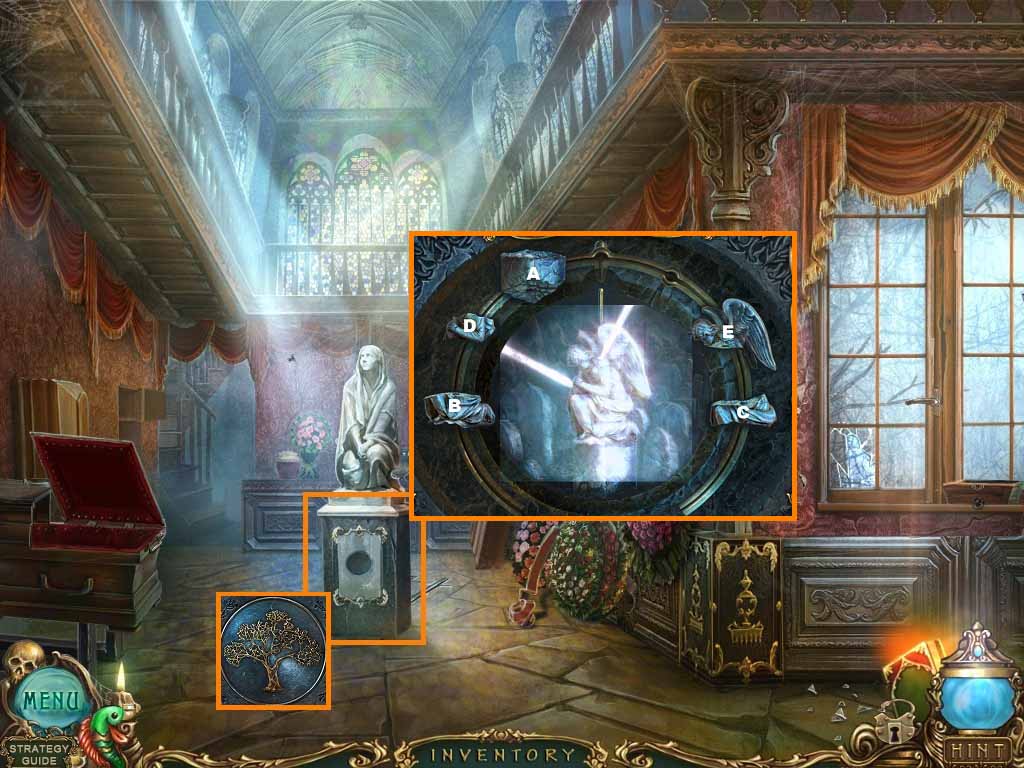 Examine the pedestal.
Insert the medallion pieces into the grooves to trigger a puzzle.
Place the pieces in the correct positions.
Solve as shown using the (a –e) sequence.
Go into the hatch.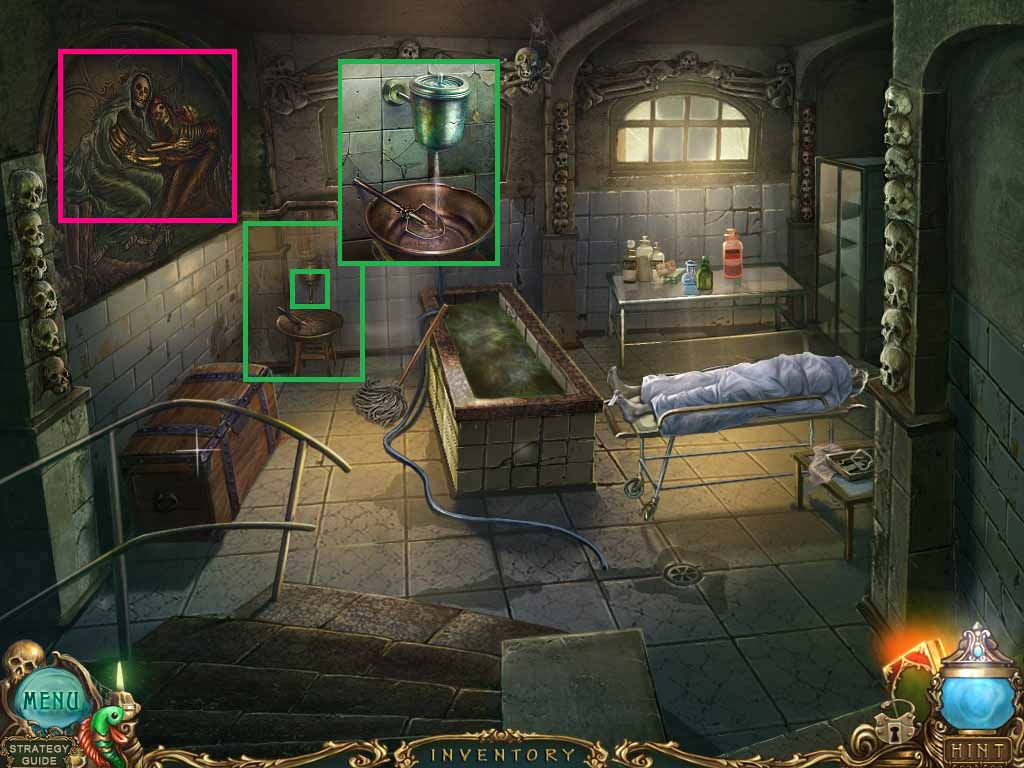 Examine the sink and click the spigot 2 times.
Collect the shovel.
Zoom into the skeletons and place the bone on the scene to trigger a puzzle.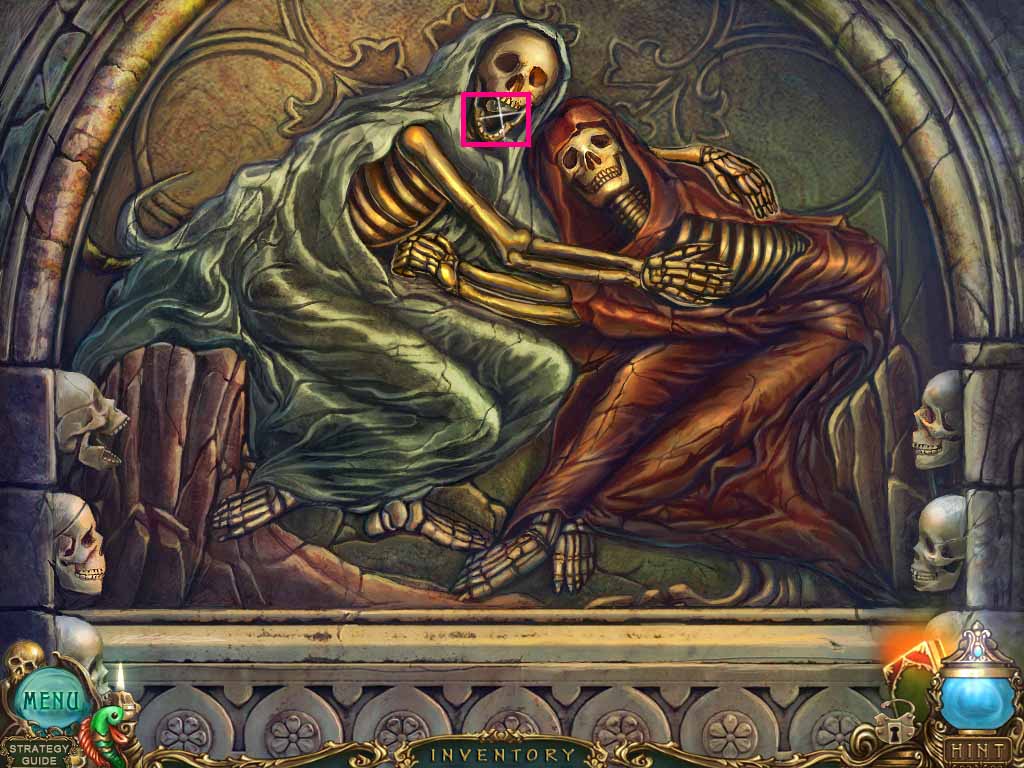 Place the bones into their correct place.
Solve as shown
Collect the bottle with powder in the skeleton's mouth.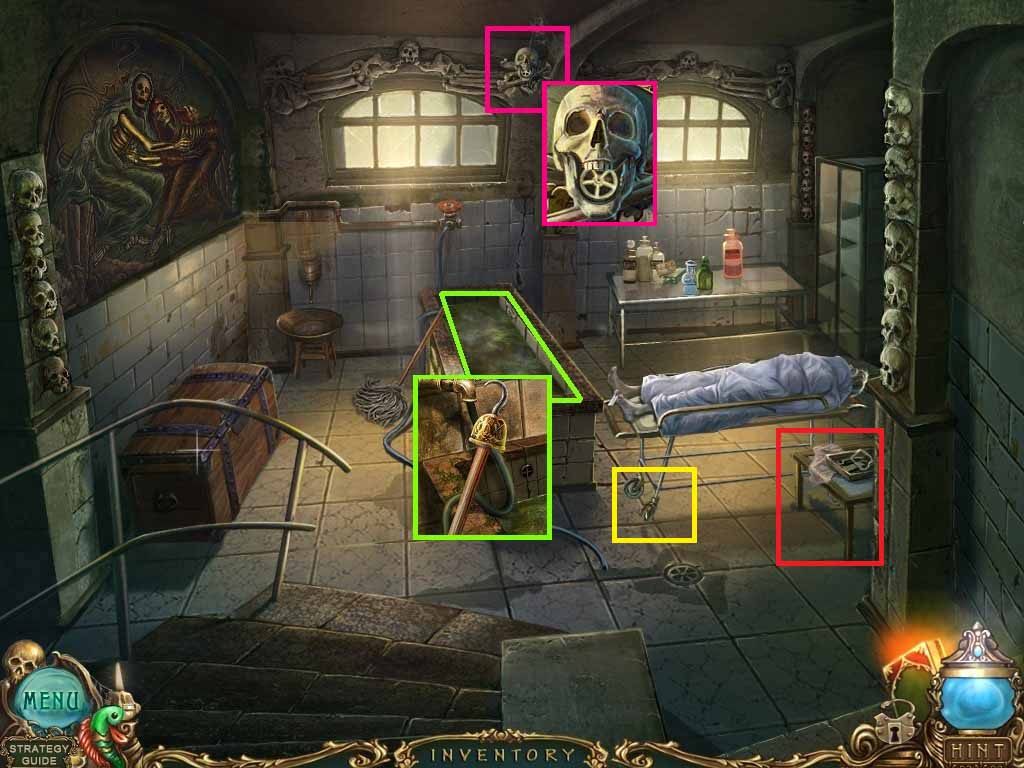 Examine the tub.
Collect the long hook by putting the pirate hook onto the mop handle.
Examine the skull.
Remove the wheel using the long hook.
Zoom into the gurney and place the wheel on it to trigger a hidden objects area.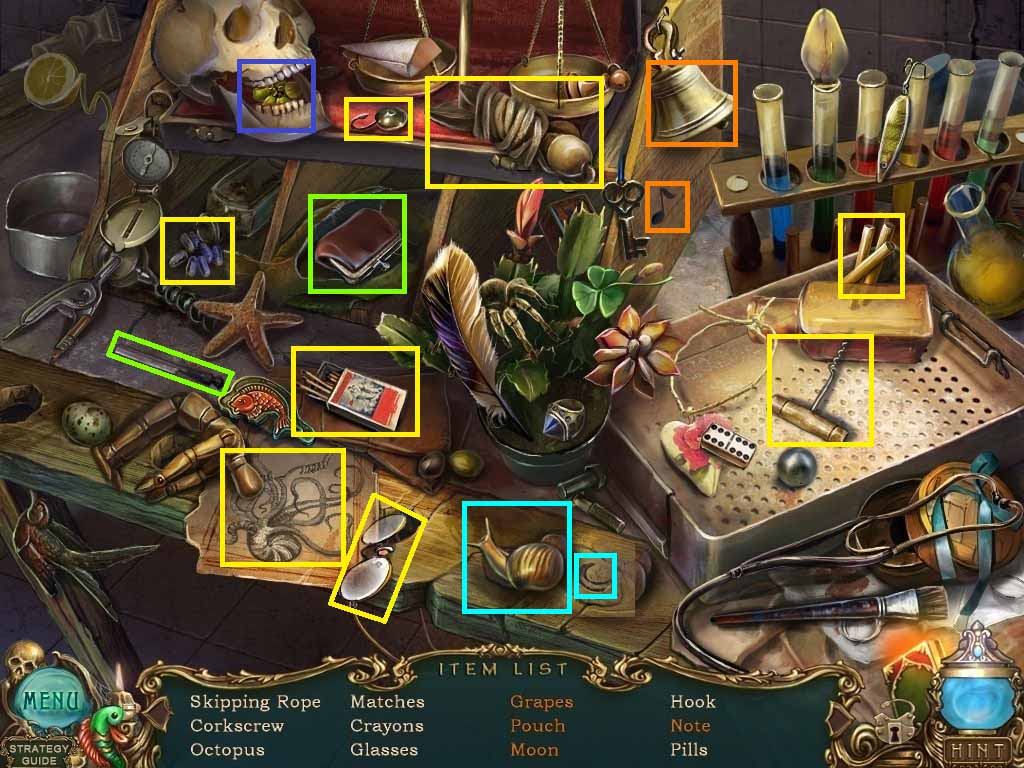 Click the skull's mouth; collect the grapes.
Click the bell and collect the note.
Cut the fish using the tile; collect the pouch.
Click the snail; collect the moon.
Collect the corkscrew.