Getting through the rest of the game is the same as getting through the yellow cities. Win tournaments and buy the houses in the towns to progress. Here are some points of interest along the way.

National Park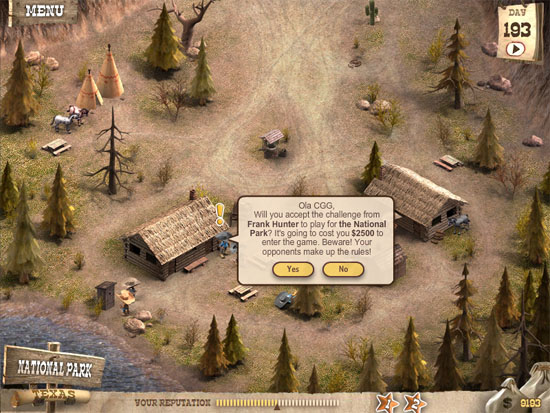 Here's a fun little typo at the National Park: "Hola" is misspelled.


After you win the National Park, you unlock the concept art in the game.
Copper Mine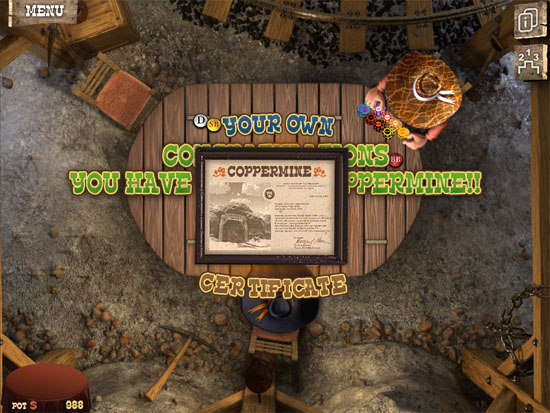 Note the son sounds much older than the father. I think they got the voices backward!
Gold Mine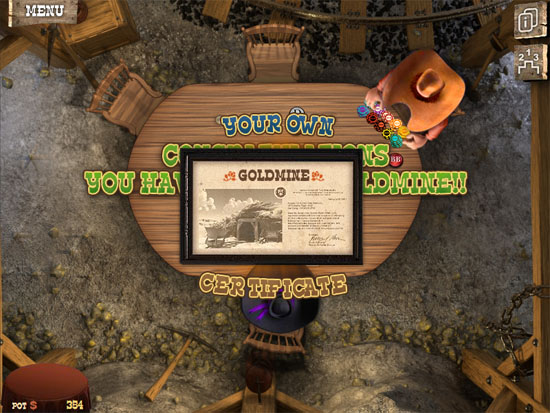 You must beat both Fred Murphy and Will Rose to get the Gold Mine.


Try to beat the first guy as quickly as possible so the blinds are not too high when the next guy steps up.


The second player is much more aggressive. Don't be afraid to call his bluff!
Car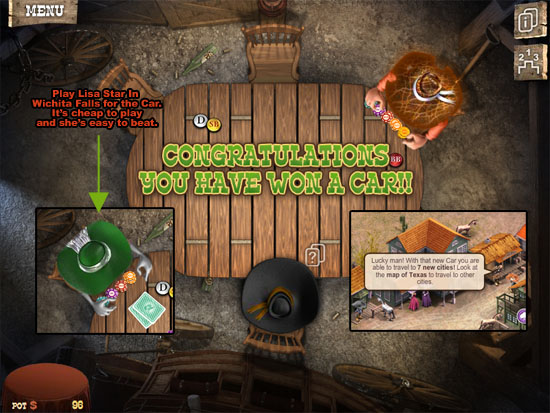 Shop around and find the best buy-in before playing for the car - the lower the buy-in the easier the player!