Top Games In This Franchise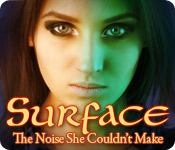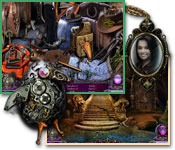 Surface: The Noise She Couldn't Make





Read Our Review
On a lonely stretch of highway, a young girl is found unconscious, a bloody knife lying next to her. Was she a victim, or did she attack someone? Her doctors are baffled when she fails to respond to treatment. Desperate, they call you in to help. As a psychic, you're used to working with clients who can talk to you. But this girl can't. Enter her mind and work to discover...the noise she couldn't make...
Hidden Objects
Puzzling Adventure
Get the Strategy Guide!
Check out the Blog Walkthrough
For a more in-depth experience, check outThe Collector's Edition!
Genre: Puzzle
SubGenre: Hidden Object
ESRB: Everyone
Free Trial: Yes
Current Download Rank: #3553

Surface: The Noise She Couldn't Make Screenshots