Slingo Quest is today's Big Fish Games $2.99 Daily Deal, a cute take on the classic Slingo game that seemed to rate well with Slingo lovers.
With more than 60 levels of varied gameplay to experience, Slingo Quest has something for everyone. From the classic Slingo play to arcade styles to multi-card games, this Caribbean themed Slingo game is sure to keep you entertained as you travel through more than 10 different islands in your quest to become the Slingo master.
Slingo Quest, while only rated by a few people, seemed to resonate with a 4.4 out of a 5 Star rating.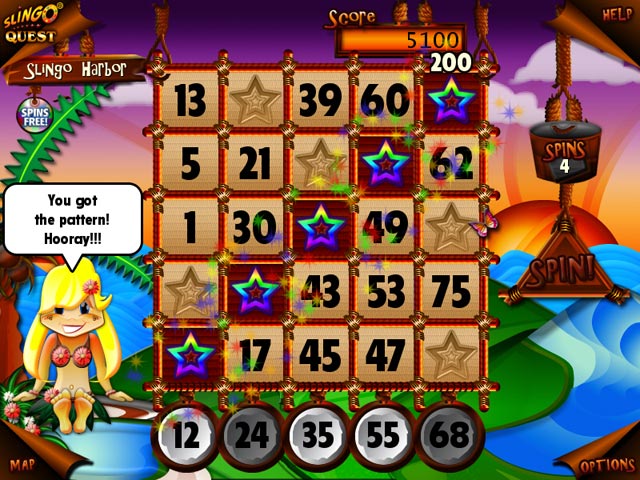 100% of players would recommend this game to a friend.
Here's a few comments from both sides of the spectrum.
Positive Comments:
"This game was fast paced and gave great information as it progressed! I thought the demo for this game was a ton of fun!"
"Great game overall! Anyone can enjoy Slingo Quest, it's that FUN."
"Very fun and exciting. Good for all ages to play"
Negative Comments:
"Repetitive and borderline boring."
"Good wholesome game but a bit boring."
And that's the basic sum-up for
Slingo Quest!
Don't forget, if you want to take advantage of this deal, it will only be available to purchase at the discounted price of $2.99 until midnight tonight!