Lately, everything has been running at top speed. I feel as though someone is holding down the fast forward button on my life, and I'm jumping through hoops and crashing through the hours in order to keep up.
I needed a serious break, or I was going to start getting cranky, so I decided to go on an adventure with a few Viking Brothers to see if I could just snag a few hours with that remote on pause...
I'm not really sure what I was thinking... I was looking for relaxation and instead I got frustration. You see... Viking Brothers is a great time management game that's hard to beat... no really... it's hard to beat... or at least get gold times, and let's face it... there is no victory without gold.
And, you know how I feel about not being able to beat something. It really gets under my skin and that's not good for anyone who has to put up with me on a daily basis.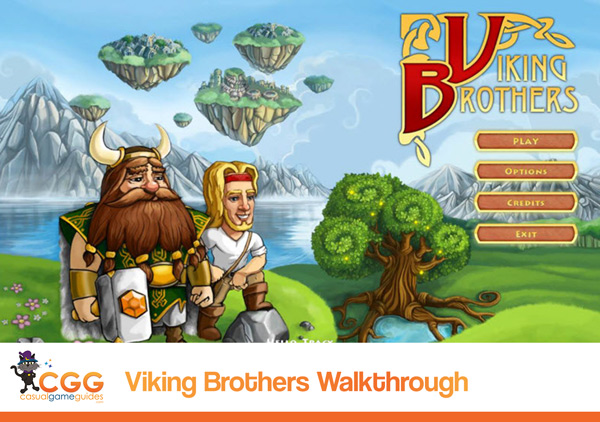 That's why it was imperative that our team put together a little Viking Brothers Walkthrough, complete with video solutions to each and every level, so I could see exactly how to obtain gold times and save the magic tree from the terrible savages. Because I didn't want to be stuck in limbo in Valhalla, as cool as it was.
So before you get frustrated because gold time has eluded you time and time again, check out our Viking Brothers Walkthrough and enjoy a little assistance now and then.