Twisted Lands: Origin Walkthrough guides you through a zombie-filled island as you seek the daughter of a friend. Let the step-by-step instructions help you "sidestep" the marauding creatures and lead you to your escape from the island.
Twisted Lands: Origin is a prequel to the Twisted Lands series. And, having had no benefit of playing the first game, I came to this one as a blank slate ready for whatever the game developers chose to throw at me.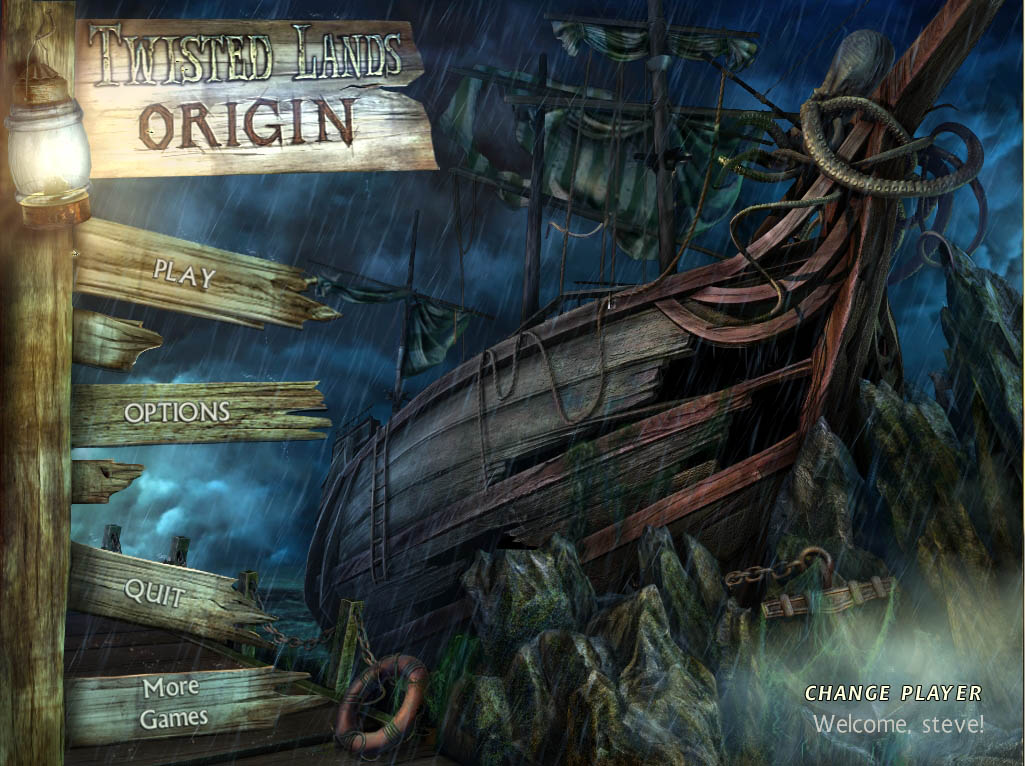 The premise of the game is that you have been sent to the infamous Island of Tormente to investigate the disappearance of your friend's daughter. No sooner have you arrived than the ship that transported you blows up. So, rather like one of Hernando Cortez's men, you stand helplessly watching your escape route vanish. Now, you are faced with two tasks: Rescue and escape. But don't worry... you are up to the challenge.
Twisted Lands: Origin makes use of nicely detailed graphics. You'll find a great deal of backtracking and fairly simple puzzles. There is one interesting subplot involving a map in a case. The map shows missing items (sort of like a monopoly board with dark spots for missing houses and hotels). Throughout the game you encounter the necessary items that you stow away in the case.
The audio can be mildly annoying, but when a certain stray island cat pops up, incessantly meowing, it's downright irritating. At one point, my husband (an enormous animal lover) overheard the whining and screamed, "Would someone kill that cat?" My advice? Keep your finger poised near the volume control.
The Twisted Lands: Origin Walkthrough with its full-color, custom marked screenshots from actual gameplay will eventually get you off the island and away from that cursed feline.