With the emergence of voice acting in the casual gaming arena, there's a lot of room for mistakes... we all know by now that if the voice acting isn't perfect, it can ruin an entire scene if not the whole gaming experience!
So, when we hear a voice like Karen Kahler, who first caught our attention in the fantastic game Gothic Fiction: Dark Saga, we knew we needed to track her down. Her simply spot-on voice work brought to life one of our favorite villains, the insidious witch who steals your daughter in this horror based hidden object adventure game.
We got a chance to chat with Karen and ask her to reveal some secrets behind the glorious life of a voice actor. So sit back and relax as we discover, in this exclusive interview, how this Geology Major/ Scientist ever stumbled into a craft she obviously was born to do.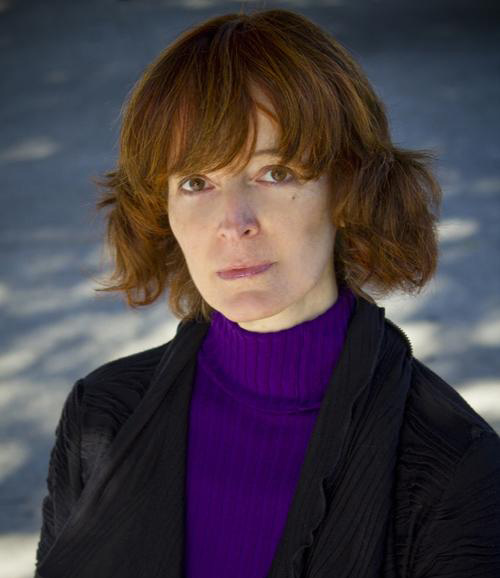 Let's start with an easy one... tell us a little bit about yourself. What's your background? How did you get into voice acting?
Hi! I'm an actor and voice artist based in Southern California. I've acted for years, but I'm still fairly new to voice work.

About a decade ago, I got hooked on Japanese animation. I quickly became a "sub snob" who always opted for the subtitled original Japanese voices rather than the English dub. Then I started hearing dubs with solid acting, and I began to pay attention to the voice talent, directors, and studios that were turning out work that I enjoyed.
That eventually got me interested in voiceover, something I'd shied away from before because I'd always heard how impossible it was to break into the business. A castmate from a play I was in referred me to a great "tough love" voiceover coach, Nancy Wolfson, and I booked my first regional commercial shortly after I began studying with her.
My interest in anime later led me to start taking workshops with voice actor Crispin Freeman, who's a phenomenal teacher. He helped me home in on my character archetype, and I discovered that my sound was ideal for the warriors, empresses, admirals, sorceresses, and other take-charge women that populate videogames. A few months after my first class with Crispin, I started landing roles in indie games.

We see on your resume that you've done other work besides voice acting...Theater? Film? Can you tell us about that?
I typically get cast in at least one play a year. Shakespeare, experimental theater, original works, you name it - I enjoy being part of anything that's got substance. I was in a very successful run of the thriller Veronica's Room earlier this year (I played someone who was thoroughly evil - surprised?), and this summer I'm appearing in a hit Hollywood Fringe Festival show, The Baby. Doing live theater is exciting - no retakes if you mess up!
I've also done on-camera work in several short films. My most recent film project was a voiceover gig, though. In the sci-fi short 113 Degrees, I'm the voice of Anorra, the ship's computer. 113 Degrees won a couple of awards at its first film festivals, and I'm hoping it picks up some more prizes at upcoming festivals this summer. It's a beautifully crafted film, and I'm thrilled to have had a role in it!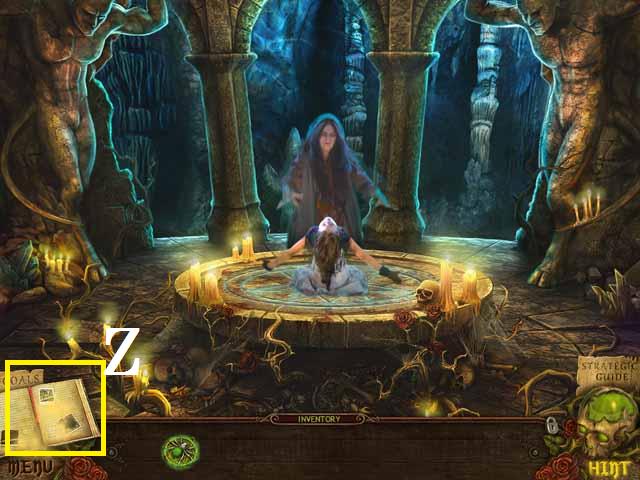 Can you walk us through a day in the life of Karen Kahler, voice actress? Give us some insight on what it's like to go to a voice acting job... Are you in a studio? Describe the experience...

Wow. That question sounds much more glamorous than the answer.
I don't have an agent, so I have to find my own work. That's how I spend much of my day - tracking down opportunities. Sometimes a new or repeat client will contact me out of the blue with a project, sometimes I'll get a referral from someone who knows and likes what I do. More often then not, though, I have to find opportunities by checking online casting sites. I look through the listings on these sites, review the breakdowns (descriptions of projects and their voice talent requirements), and then record auditions for those projects that I'm best suited for.
I audition in my home studio, which is also my composer husband's music studio, so we have to coordinate schedules! A lot of voiceover is done from home studios nowadays, so even after I book a project, I often wind up recording myself at home rather than going to a pro studio. That's more work for me - I have to be actor, audio engineer, and (unless the client wants to guide my performance via Skype) director.
All of the casual game roles I've been cast in have been recorded at home and self directed. The bulk of those clients are in Eastern Europe or Russia, so I sometimes have to keep strange hours to coordinate with a producer who's halfway around the world. I also wind up moonlighting if there's construction, road work, or other noisemaking going on in my neighborhood during daylight hours.

How long would it take you to complete a typical voice project?

It all depends on the project. I can record and edit a minor character for a game within an hour. Even major roles in casual games tend to be fairly short, so I can turn them out within a day. More heavily scripted projects can go on for days, even weeks.

What was it like to work on a game like Gothic Fiction?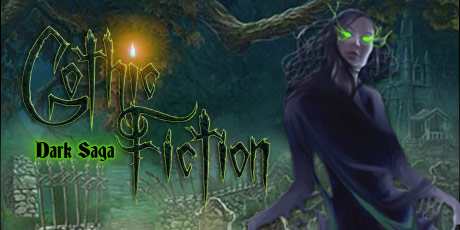 Well, playing the villain is always a blast. It's like being able to take all your bad behavior, put it on a leash, walk it around the block a few times, and then stick it back in its kennel where it can't hurt anybody. The witch in Gothic Fiction spends no time worrying about anybody else's wants or needs, and it's fun to step into the shoes of someone so absolutely unconflicted about pursuing her own goals.
Once a voice actor is hired, the client often provides a more detailed description of the character than what was in the audition listing. Sometimes we're also given character art. I love knowing how the character looks - how old or young, how stout or slim, how sweet or sour. It really helps me in finding the right voice.
Game clients typically don't give voice talent complete scripts. We just get our lines and - if we're lucky! - a general overview of the scene and what the character is doing or feeling. Sometimes it's amazing, though, what we're not told about characters and their circumstances. Until I saw some gameplay footage on YouTube from Twilight Phenomena: The Lodgers of House 13, I'd had no idea that I was portraying a severed head!
For most game projects, I record each line three different ways, using whatever context the client has given me, and trust that one of them will hit the mark. Usually it does - but I've certainly had moments when I've heard myself in gameplay and thought, "Ah geez, if I'd known that was happening onscreen, I'd have done that totally differently!"
Have you worked on any other games before? If so, can you name a few of your favorites and tell us who you played and why they were so special?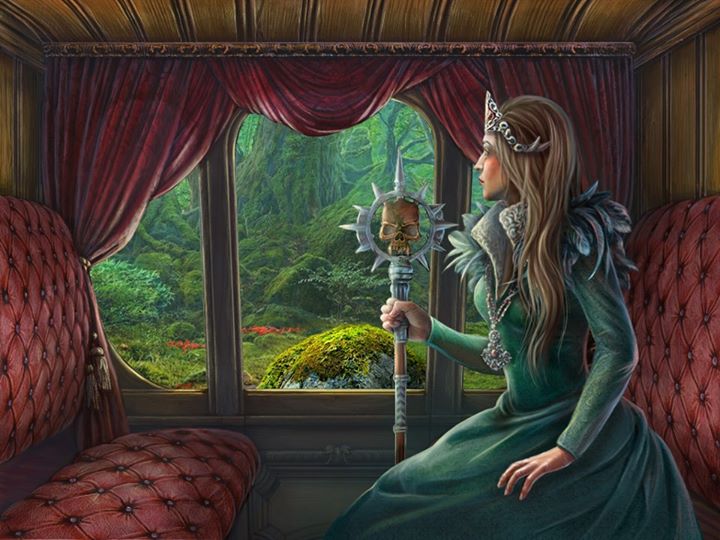 My first casual game role was the Countess in Shadow Wolf Mysteries: Bane of the Family. For me, she was a fun introduction to the genre. I loved playing the witches in Gothic Fiction: Dark Saga and the two Witches' Legacy games, not to mention Mortis in Spirits of Mystery: The Dark Minotaur. Finding the emotional truth to villainous characters like these is always a fascinating puzzle to work through.
Outside the Big Fish Games pool? My characters in the MMORPG Heroes of Newerth, Phoenix Ra and Clockwork Archer, are both powerful females, but each is strong in a different way. Exploring that was fun. Oneida, the elderly bunny in distress that I play in the action RPG Dust: An Elsysian Tail, has some scrappy banter with her old farmer-rabbit husband. I had a great time working with voice director Deven Mack to find the right balance between fond teasing and flat-out mean!
Another of my favorite roles is the squadron leader Valkyrie in my first space shooter, Wing Commander Saga. Valkyrie is extremely good at her job and loves what she does, even when her life is on the line. I enjoyed her confidence and fearlessness. I also had fun tackling the technical challenges of working with the sound designer to create a voice for the in-combat computer in the PS3 sci-fi shooter DUST 514.

What is your favorite part of being a voice actress? The fame, the fortune, the chance to play evil characters we can't get enough of?

Hah! The fact that your readers saw my name and thought "Who?" is a good indicator of how rich and famous I'm not. So, I guess it's not about fame and fortune. Not that I'd mind the fortune part.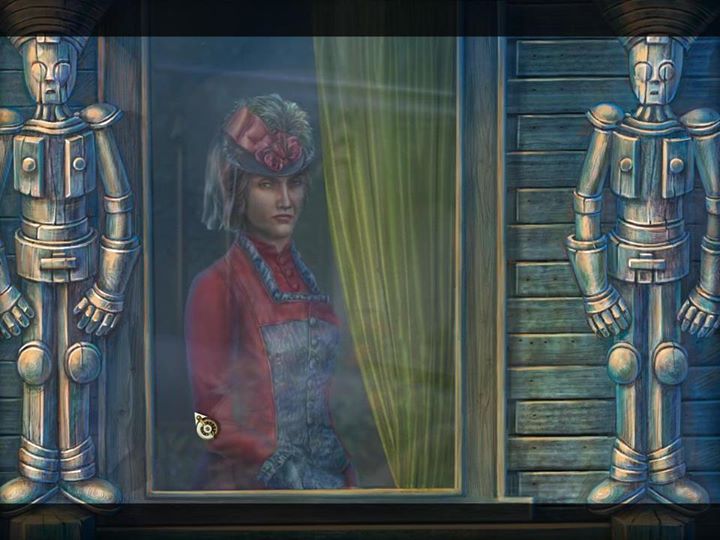 I love that there's such a range of roles available to me as a voice professional. Just recently I got to play a cranky inanimate object! To me, voice acting is very much like being a four-year-old in the backyard playing pretend. It's fun, yes, but it's also focused and immersive. There's a total commitment to the make believe.
I also love the people I get to work with. I've found the voice community to be incredibly welcoming, supportive, and giving. Animators are a great bunch, too, and I've been getting more and more opportunities to collaborate with them. I've gotten to know several indie game developers as well, and what driven, multitalented, fascinating people they are!
We couldn't help but notice the Geology degree... what's up with that?! How did that happen?
Yes, I got my bachelor's degree in geology, and I've worked as an environmental consultant and a seismic analyst. For years, "scientist by day, actor by night" suited me just fine. Over time, though, acting began to matter more and more to me. I'm fortunate enough to have an extremely supportive husband, and he encouraged me to make the leap from one profession to the other.
I still work from time to time as a science writer. I wouldn't mind if the voice work left a little room for me to keep doing that. I enjoy researching a subject and figuring out how to explain what I know to someone who knows nothing about the topic. I think I'd miss getting to exercise that part of my brain every once in a while.

Are there any projects you're currently working on in the game realm that we can look forward to hearing you in?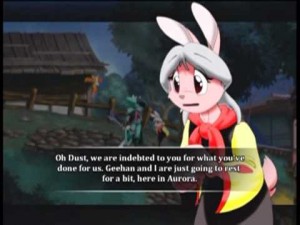 Fans of old-school first-person role playing games can hear me as the intro narrator and several NPCs in Malevolence: The Sword of Ahkranox, which is currently in open beta. They can even play as a tough heroine with my voice!
I'm also the voice of a geriatric artificial intelligence in the PS3 and Vita game Stick It To The Man, a quirky adventure platformer scheduled for release later this year.
As for upcoming casual games, listen for me as the innkeeper and barmaid in Artifex Mundi's steampunk hidden object adventure Clockwork Tales: Of Glass and Ink.
If anyone's interested in projects I've got in the pipeline, they can follow what I'm up to and learn about some of my voice acting resources at http://www.facebook.com/karenkahlervoiceactor.
Thank you for the opportunity to talk about the work I love!
Special Thanks to Karen Kahler who took the time out of her busy schedule to satisfy our curiosity! Also, Liz now feels as though her life has direction since she is also a scientist as well as a sub snob and constantly harasses her sister who prefers to watch her anime in English...