Sweet Kingdom Enchanted Princess is a charming little time management game that tasks you with restoring a decaying kingdom and saving the princess from an evil spell that has turned her to stone - a pretty worthy adventure for a lazy Sunday afternoon if I do say so myself.
While the game didn't wow me as much as I would have hoped, Sweet Kingdom Enchanted Princess was a a fun little jaunt of a time management game, and it certainly was worth the effort it took our walkthrough guru, Ann, to put together a complete Sweet Kingdom Enchanted Princess Walkthrough.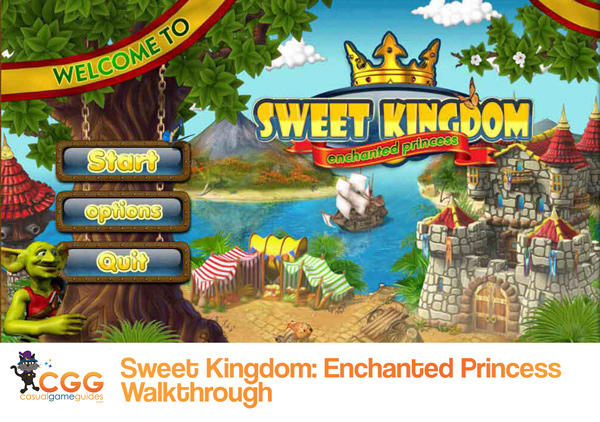 As usual with Ann's guides, she made sure to include detailed instructions for all 41 levels, so you know exactly what to do from start to finish in order to achieve your expert times. She also paired those instructions with video solutions of each and every level, demonstrating her gameplay so you can see for yourself exactly how she made gold level times.
So, before you start getting frustrated with a particularly difficult level, make sure you check back with our Sweet Kingdom: Enchanted Princess Walkthrough for a rundown on the steps you need to take to win that coveted gold level status!