I've been playing casual games now for years, but I still have a very special place in my heart for the Spirits of Mystery franchise. When I first started writing about casual games, one of my very first assignments was to play the Spirits of Mystery Amber Maiden game. I instantly fell in love. It was like all the games from my childhood had been reborn, and I knew I had to do whatever I could to find a way into the casual games industry no matter what.
And so, here I am, writing about Spirits of Mystery Dark Minotaur, the third game in the series. Man how time flies.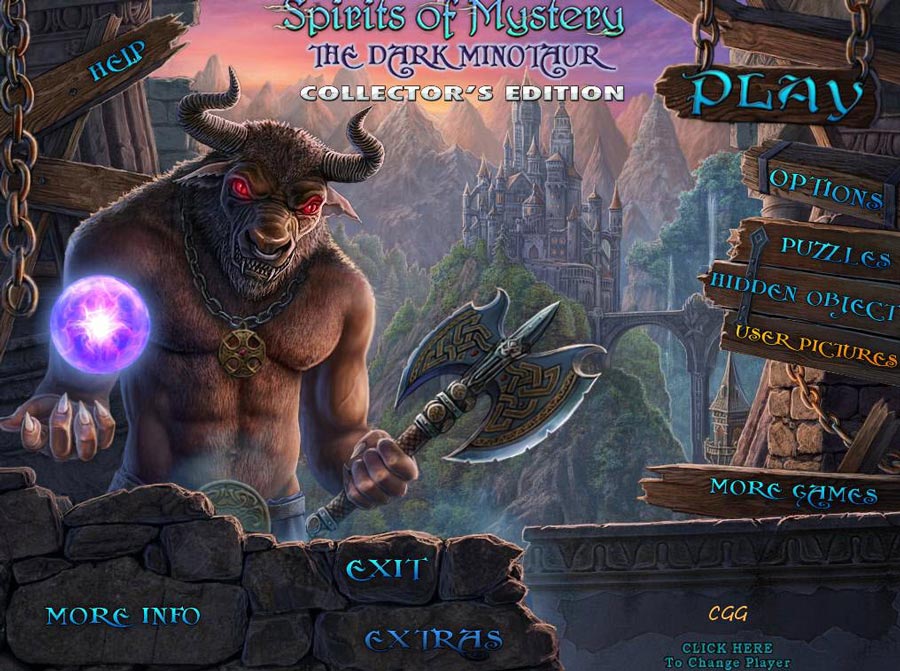 The Spirits of Mystery games have always been known for their exceptional artistry, and Dark Minotaur fully lives up to that precedent. Its gorgeous illustrations are paired neatly with an enchanting story featuring some of the most adorable creatures you'll meet in a casual game.
However, don't let all that cuteness fool you. This game is packed full of challenging gameplay, most notably the tons of puzzles you'll find, and you're not going to want to head off on this rescue mission without our Spirits of Mystery Dark Minotaur Walkthrough by your side.
Amy created this particular walkthrough and packed it full of her usual cheeky banter along with her extraordinarily detailed instructions that will guide you step by enchanting step through this hidden object adventure.
She's also taken tons of screenshots so you'll have a visual reference to go along with the text, making sure you know exactly what you're facing along the way.
So, don't be shy about reaching for a helping hand in our Spirits of Mystery Dark Minotaur Walkthrough. It will shed some light on even the most difficult of puzzles that you'll encounter on your journey.