Friday, I thought you'd never come. Even if it's a wet and rainy one, a Friday is still a Friday. And I'm looking forward to some quality time with the husband this weekend.
Although... I have a feeling his quality time consists of working another weekend in the backyard. It's still kind of a mess, even though we lured Liz and her husband over last weekend for a big family yard day, there's still a lot to do... sigh... the endless pleasures of owning a home. Oh well...
At least there's some good news for you... I'm pleased to announce we just uploaded the final chapter to our Shadows: Price for Our Sins Walkthrough, and now it's ready and waiting to help you find each and every game piece and free your friends from the Lord of Darkness.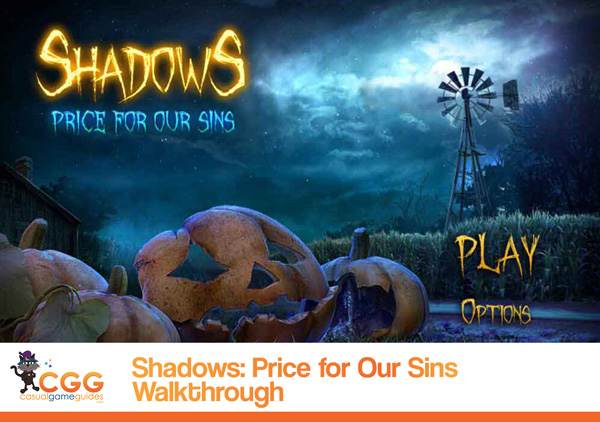 Shadow: Price for Our Sins turned out to be a surprising little game that came out a little bit ago in just a standard edition and our walkthrough guru has been hard at work putting a guide together for us. He's included plenty of screenshots, with on-screen directions, as well as detailed instructions, and solutions to all those challenging puzzles you'll discover during gameplay.
So if you find yourself lost in the darkness and unable to make a move, be sure to consult with our Shadows: Price for Our Sins Walkthrough in order to shed some light on your situation.