In Sable Maze: Forbidden Garden, you come upon what should be the happiest few days of your life. You've only just arrived at your parents' magnificent estate in preparation for your wedding to your beloved Ryan. Your fiancé, however, so taken with the beauty of the old hedge maze on your lands has wandered into an area that has been forbidden to you ever since you were a child. And for good reason, as you quickly find out.
Right before your eyes, you witness a mysterious force entrap your beloved and pull him through the door! You have no choice now but to follow him into a strange labyrinth where it becomes immediately apparent that someone out there has been holding a serious grudge against your family.
Now, with the help of you Sable Maze: Forbidden Garden Walkthrough, it's up to you to discover what's really going on in order to save yourself and your beloved in this breathtaking hidden object adventure game.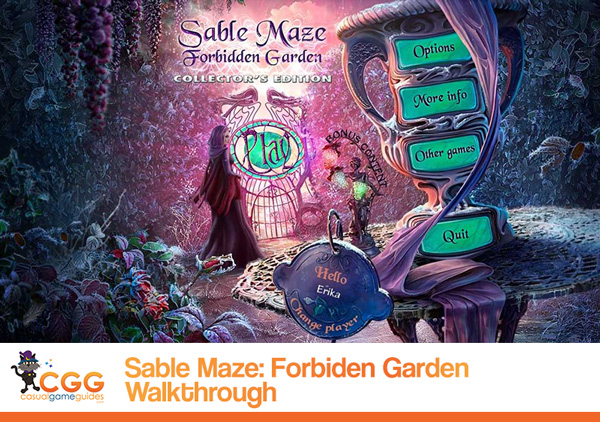 Our Sable Maze: Forbidden Garden Walkthrough has all the tips, hints, and advice you'll need to make your way from start to finish in the game without any trouble. Rely on your carefully crafted instructions, our detailed screenshots, and our easy-to-understand puzzle solutions in order to save your dear Ryan. Enjoy!