In Royal Detective: Queen of Shadows, you slip into the role of a detective who has always come to the aid of the royal family in the past. So when you receive a letter from a princess begging you for help, you can't possibly turn her down.
It appears the princess has been tracking her mother for five years now, and, just when she finally comes to the end of her search and finds her mother, the Queen is carried away by unknown tree creatures!
Now, it's up to you and the princess to track these strange creatures and save the Queen from her captors. You soon arrive at the gates of an ancient Elvish city that appears abandoned, but not everything is as it appears. The city hides powerful secrets and an evil menace has taken refuge within its walls. Can you dare to enter this ancient edifice and brave the darkness that waits for you as you attempt to rescue the Queen?
Well, with our Royal Detective: Queen of Shadows Walkthrough by your side during every fretful moment, you'll discover your confidence and put those tree creatures in their place once and for all!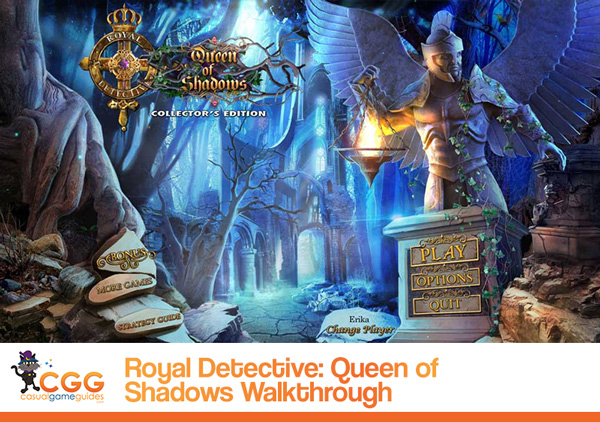 While the hints in the game may help you, our Royal Detective: Queen of Shadows Walkthrough will ensure you never stray far from the path to saving the Queen.
Our detailed instructions, custom marked screenshots, and simple solutions to all the puzzles you'll encounter will guide you through this gorgeous and enchanting hidden object adventure game! And if all else fails, and you still need just a little more assistance, don't forget you can always leave us a note at the bottom of our Royal Detective: Queen of Shadows Walkthrough! Enjoy!