In Rite of Passage: Hide and Seek, your whole life changes the day you read a chant from an aged paper that a strange little girl handed to you. Once you spoke those words, a monstrous fog seeped into the forest and took all the children who played there including your little brother.
Now, years later, the day after your mother's funeral, the secrets your parents tried to keep from you are spilling from all corners of your mother's house.
Armed with the knowledge that your father, who you thought died years ago, has been alive this entire time, you decide to confront him at your childhood home of Greystone only to watch him disappear before your very eyes, screaming out a warning about HER.
Who is this feared creature and what lies beyond the fog? You'll soon find out! But don't worry, we've got a Rite of Passage: Hide and Seek Walkthrough to help you out!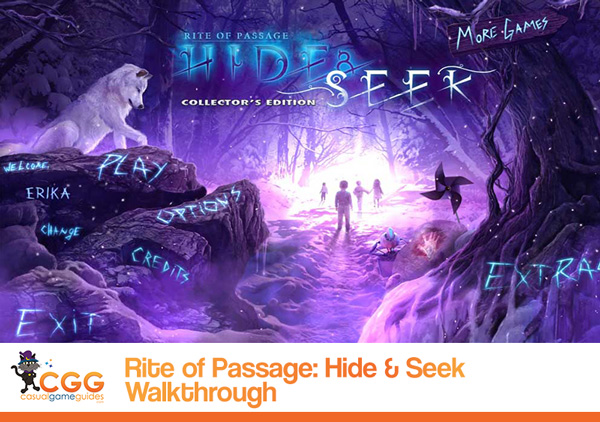 We've crammed every bit of information you'll need to conquer your fears and discover the truth including detailed directions, easy-to-understand puzzle solutions, and custom marked screenshots.
The fog may be creepy, but you'll never have to wander alone in it as long as you keep our Rite of Passage: Hide and Seek Walkthrough close at hand!