I don't drool over many games, but Rite of Passage: Child of the Forest certainly was a gorgeous game that truly captivated my attention with it's oh so beautiful, picture-perfect artwork.
Pair that with a story that's to die for... a lonely town full of people trapped by an evil forest with no way out and their only salvation, the glow of the every vigilant sentinel, the light house. You had me at "evil forest."
Rite of Passage does so much so well that we felt it deserved the time it takes to put together a Rite of Passage Child of the Forest Walkthrough.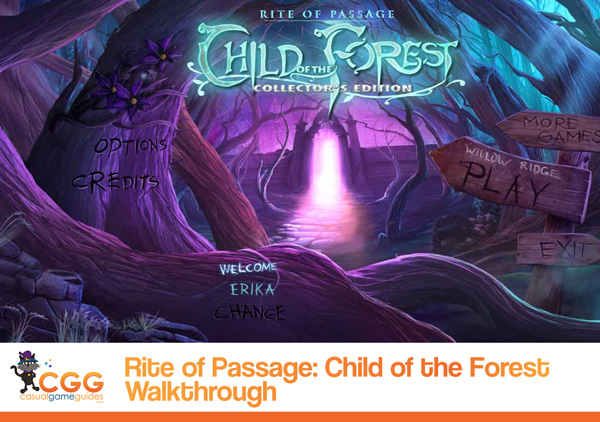 And, I'm happy to report that those efforts have been successful as the entire Rite of Passage Walkthrough is live and ready to guide you from the very beginning of the game to the point when the credits start rolling.
We've made sure to pack this guide full of very detailed information so you'll always know what to do next, and in case that's not enough, we've got tons of screenshots to show you where all the key items are and where to use them.
Of course, our Rite of Passage Walkthrough wouldn't be complete without our quick and easy solutions to all the puzzles and mini-games you'll encounter as you progress throughout the game.
So whether you're hoping for just a quick timeout to check on something or you want to keep us close by in case you run into trouble, our Rite of Passage Child of the Forest Walkthrough is here for you to enjoy.