Well, Christmas is over and now we're in that limbo week of ongoing gluttony. It's too early to start exercising, that's what January 2nd is for, plus my fridge is littered from all the smörgåsbord of treats and goodies we had during Christmas. Needless to say, I've noticed the scale is inching its way to a number I'm not at all comfortable with... both mentally and physically.
Sigh... just a few more days of pigging out, and then I can jump on the fitness boat with everyone else. I'll probably need to sign up for a few 10Ks to get myself motivated though.
Oh well, that's next year's problem. This year, I'll finish off by enjoying some peace and quiet sitting with my laptop, basking in the glow of my Christmas tree, and happily playing one of my favorite games, Phantasmat Crucible Peak.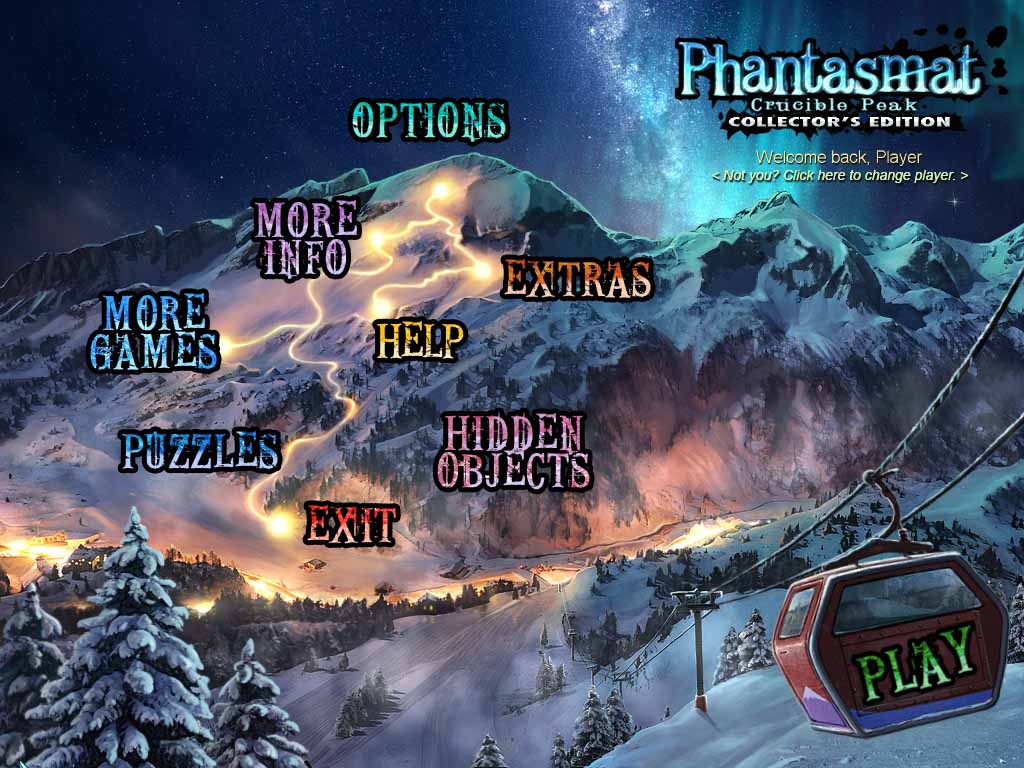 Phantastmat Crucible Peak is just spine-tingling delicious. It reminds me of one of my favorite horror films, The Shining. Trapped in a snowbound mountain resort, you must do everything you can to help the victims of an avalanche that happened five years ago and escape before you too become just another lost and wandering soul.
To help you with your quest, we've created a comprehensive Phantastmat Crucible Peak Walkthrough that has everything you'll need to brave the haunting cold and solve the mystery of this hidden object adventure game.
The walkthrough contains detailed instructions from start to finish on exactly what to do and when, custom screenshots with clearly marked-up areas showing you where key items are, and of course, solutions to all the puzzles and games you'll encounter while playing.
Our Phantasmat Crucible Peak Walkthrough will help guide you through this treacherous mountain town and allow you to play with confidence. Feel free to consult it whenever you need a hint, or keep it by your side as a constant insurance against frustration.