What can I say about
Panda Pop
... there are baby freaking pandas people! Why should I have to say anything more???
Panda Pop features tiny baby pandas that are so ridiculously adorable with their wide blue eyes and cute little pink paws that I'll do everything I can to make sure they aren't left crying stuck up in those bubbles....
Sigh... I'm such a sucker for cute things.
Panda Pop, in addition to tickling your cute senses, is a pretty well put together bubble popping match 3 game with plenty of levels to enjoy... oh and did I forget to mention that it's free? And free as in... it doesn't keep bugging you to buy boosters or require you to spend a dime in order to fully enjoy playing.
Now, that's my kind of free.
However, it can rate pretty high on my anxiety levels when I can't seem to make saving the baby pandas happen, so to help with that, we've put together a quick
Panda Pop Walkthrough
.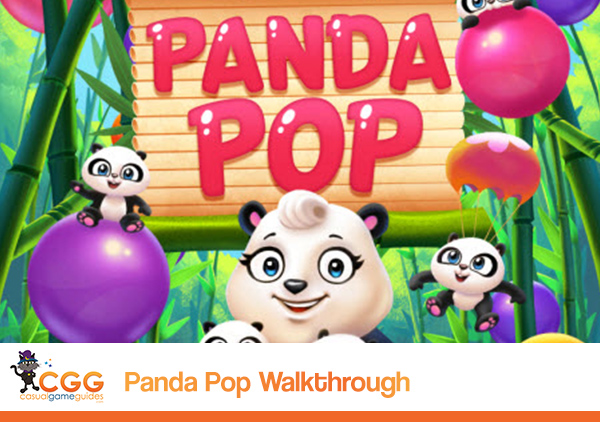 Our
Panda Pop Walkthrough
is a great place to start if you're just getting into the game. There's a quick overview on general game mechanics so you can jump into Panda Pop with confidence.
We've also included an in-depth explanation for all the boosters and in-app purchases you can make as well as how to use the lanterns (a key part to saving baby pandas in the later levels).
And finally, if there's a level that's giving you lip and you want some assistance, please feel free to leave us a note on the difficult levels section, and we'll see what we can do to help you out of your perplexing panda problem.
So, if you haven't played
Panda Pop
yet, and you enjoy cute things (who doesn't??), download the game with confidence knowing we've got your back with our
Panda Pop Walkthrough
in case you run into any panda emergencies!