In Ominous Objects: Family Portrait, you arrive home after months of travel, looking forward to seeing the darling faces of your children and your loving wife. However, things quickly turn south when the paintings that line the wall of your new home come to life and an evil presence makes itself known with a crash.
Now, you must explore the halls of your new home in order to track down this evil force that has been terrozing your wife and children. Can you find the source of this power and destroy it before it's too late to save your family? Well, it's not going to be easy that's for sure. But don't worry, we've got our Ominous Objects: Family Portrait Walkthrough all set to help guide you to a happy ending.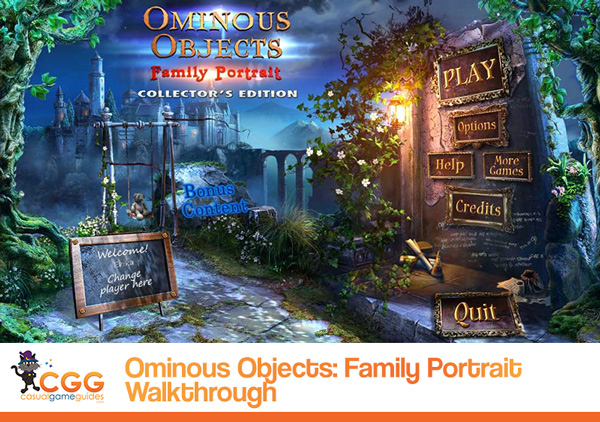 You'll discover in our Ominous Objects: Family Portrait Walkthrough everything you'll need to know to get through this chilling hidden object game. It includes all the hints, advice, and solutions necessary to save your family from the power that's been haunting them.
Trust in our detailed, step-by-step instructions, our beautiful custom marked screenshots, and our simple solutions to all the puzzles and mini-games you'll encounter in order to drive away this terrible evil and save your family. Enjoy!