Another fantastic addition to one of my favorite series,
Nightmares from the Deep: Davy Jones
picks up with our mother / daughter team as they prepare for a special presentation that will reveal the legend of Davy Jones might actually have some truth to it.
However, no one invited the dread pirate, and it seems he wasn't too keen on you revealing his secrets. As rain pounded the museum, you watched in horror as his ship appeared out of nowhere and him and his ghoulish men swooped in and kidnapped you and your daughter, Cory.
Now, it's up to you to discover his dark secrets as you once again attempt to survive another round with the fierce pirate and his crew.
Sound like an adventure to you? Well, don't worry, we won't let you wade empty handed into these pirate-infested waters. We've just finished putting the final touches on our
Nightmares from the Deep: Davy Jones Walkthrough
and it's now ready to assist you!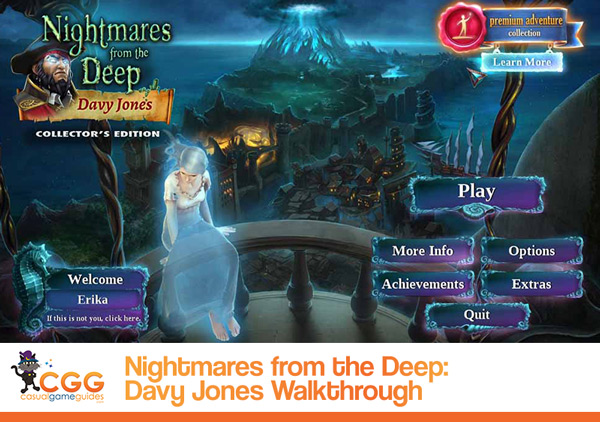 We've made sure to include detailed, step-by-step instructions, custom marked screenshots, and puzzle solutions to all the mini-games you'll encounter as you play.