Here's another walkthrough for you to enjoy, our
Mayan Prophecies: Cursed Island Walkthrough
!
The second game in the Mayan Prophecies series, Cursed Island takes place just moments after the first game, as our protagonist Alexis and her companions find themselves lost at sea after escaping the haunted Mayan ship.
A stormy sea thrashes their lifeboat and they find themselves washed ashore on a remote island where they are confronted, yet again, with a Mayan Mystery.
This time, it appears that an ancient artifact has been stolen from the island, an artifact that was keeping the gates of another world closed and the spirits of that world at bay. Now, with the volcano spirit threatening to rend the island apart with fire and ash, you must race against time to find the artifact and restore it to its rightful place.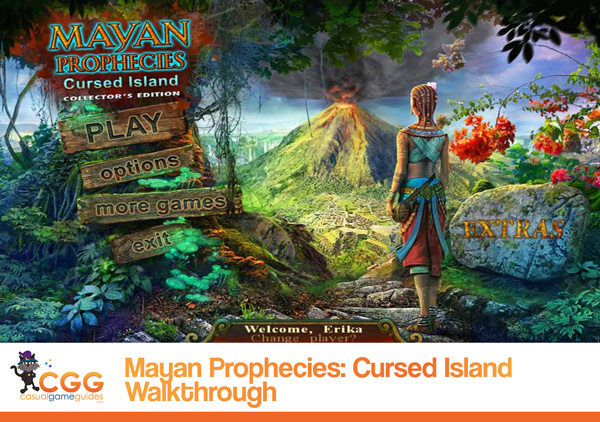 Our Mayan Prophecies: Cursed Island Walkthrough has everything you'll need to beat this thrilling hidden object adventure game. We've got custom marked screenshots from the game that highlight key item locations as well as detailed instructions from start to finish.
We've also thrown in there puzzle solutions of all the mini-games you'll encounter as you play so you'll never have a frustrating moment as long as you have our Mayan Prophecies: Cursed Island Walkthrough around.
So step into this Mayan adventure with confidence, because no matter how stumped you get or confused during gameplay, you know you can always rely on your friends here at CGG to help you out!