In this latest Hidden Expedition game, Hidden Expedition: The Crown of Solomon, just when you thought you were finally going to deliver the stolen artifacts back to the museum where they belong, you discover that something has gone missing!
And not just any little something... a piece of the legendary Crown of King Solomon, a dangerous artifact if placed in the wrong hands!
Now you must travel throughout the world to find the other missing pieces of the crown in a race against a villain who would use the power of the crown for his own ill purposes.
Is the world about the meet its end? Not if you have our handy dandy Hidden Expedition: The Crown of Solomon Walkthrough at your side.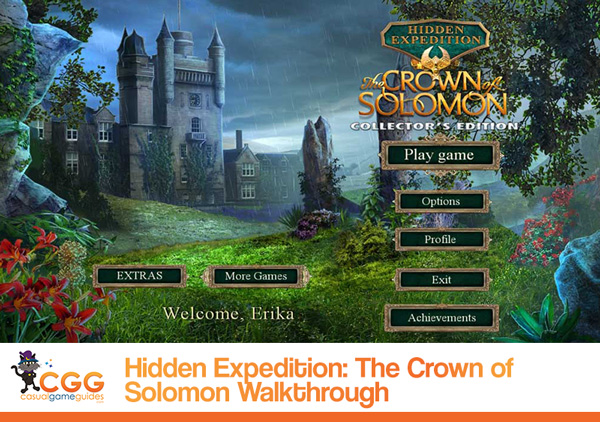 This Hidden Expedition guide will equip you with everything you'll need to know in order to not only survive your journey, but be victorious in the end.
You'll have our carefully crafted instructions to lead you step by precarious step through your adventure as well as the visual aid of our detailed custom marked screenshots. Come across a puzzle or mini-game that stumps you? Never fear, we have solutions to all the puzzles you'll encounter on your quest.
So, walk confidently into this new Hidden Expedition, knowing you have our Hidden Expedition: The Crown of Solomon Walkthrough to guide you. Enjoy!