As some of you may know, I am in the process of finishing up a biology degree (two more weeks and four more tests, I can make it!).
So when a friend of mine recommended Haunted Halls: Revenge of Doctor Blackmore, and I saw the villain was a mad scientist, well, how could I possibly pass it by?
Answer: I could not.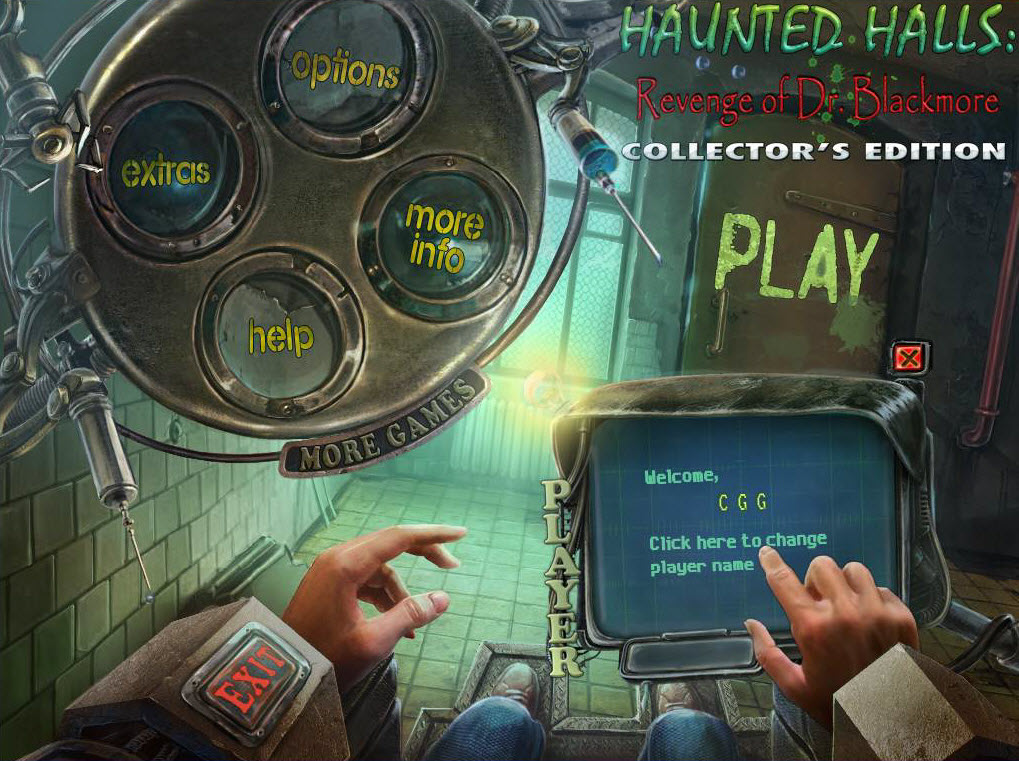 Let me just warn you from the get go: this is a weird one. To begin, there's the premise: You have to go through time portals to save people who have been stashed in different places that are about to have major disasters. Like Pompeii. And Chernobyl. And the Chicago fire.
That aside, there are also randomly appearing animals that pop up for no reason that I could ever surmise. There's a kangaroo that seems to be some kind of guide and a bunch of other animals (from a koala to an ostrich) that just…happen to be places they have no business being.
To be fair, a good many of my personal gripes with Haunted Halls: Revenge of Doctor Blackmore are directly related to my aforementioned biology degree and are in no way meant to scare off the typical player (we can't all have mammal-related pet peeves). There is a lot of fun to be had in this game, like the interesting puzzles (some of which have a little nod to chemistry) and the neat looking hidden object areas.
And to make gameplay that much sweeter, might I recommend our Haunted Halls: Revenge of Doctor Blackmore Walkthrough?
The only thing worse than a random kangaroo puzzle is being unable to finish said puzzle. But never fear! With our amazing CGG walkthrough guru along for the ride, you'll never miss a hidden object or fail to find your way. With all the tips, advice, and custom screenshots you could ever need, this is one lab assistant that will never let you down.