In Grim Tales: The Vengeance, you'll step into the shoes of Ms. Gray, a detective who has the power to know an object's past just by touching it.
It's a good thing too, since these powers will play a vital role in solving the case of your niece's murder! The authorities believe it was her brother, and your nephew, James, that slew her. Could it be? You've known James his whole life and can't fathom he would ever harm his sister.
Only the past will reveal the truth, however, but for some reason, there's something lurking in the shadows of time where there should be nothing but memories.
Now, it's up to you to solve this mystery and stay clear of this presence as it attempts to thwart your investigation.
Use our Grim Tales: The Vengeance Walkthrough to help burn through the darkness and unveil the truth of what transpired the night Elizabeth was killed!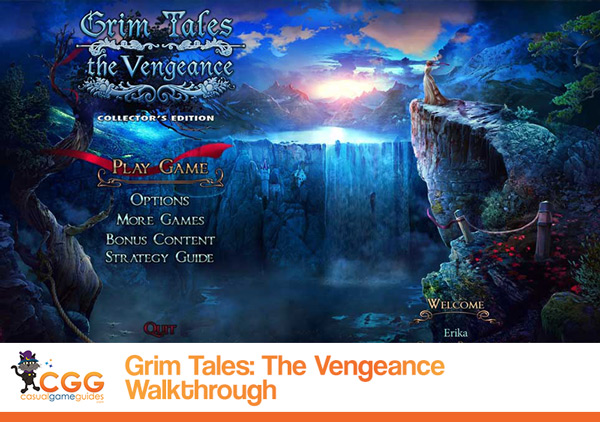 Our Grim Tales: The Vengeance Walkthrough is packed with everything you'll need to know to make your way successfully through this investigation.
We've included detailed, step-by-step instructions from game start to end, as well as custom marked screenshots, and simple puzzle solutions.
So before you throw in the towel and leave James alone on the chopping block, consult our Grim Tales: The Vengeance Walkthrough to help you solve this hair-raising mystery.