Lately, I've found myself searching for a grand escape, even if it's just for a few moments, and the bright and colorful graphics that swept across my screen in
Flights of Fancy: Two Doves
was enough to bring a smile to even my face.
Flights of Fancy has an enchanting story. When you return home from a royal revelry, you discover that something is terribly amiss. Your magical dove, the one that has been in your family for generations, has been stolen! And what's worse, when you race to inform the king, you learn that his dove and his royal highness have also been nabbed!
Now it's up to you to follow the clues to lead you to the thief so you can return the doves to their rightful place and save the king and the kingdom!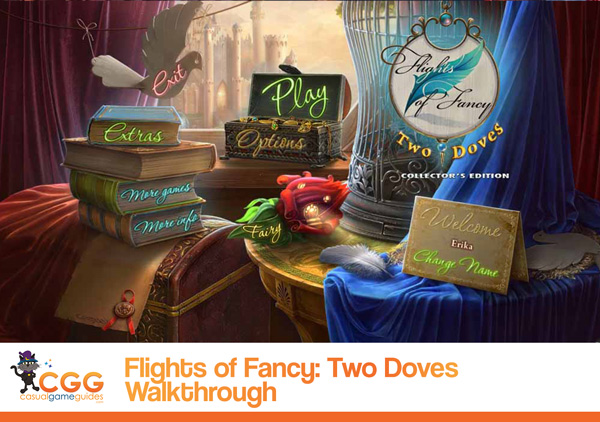 Suit up for adventure with our comprehensive Flights of Fancy Walkthrough in your back pocket, ready to help with its oodles of custom marked screenshots, detailed step-by-step instructions, and easy puzzle solutions that won't give you a headache to follow.
It's all here waiting to help you locate the two magical doves and save the kingdom from certain disaster! We hope you enjoy our Flights of Fancy: Two Doves Walkthrough!