In the
Final Cut
series, it's been a rough road for you and your family. Haunted by the projector weapon your father created years ago, you've been the victim of countless plots and threats on your life from individuals attempting to locate pieces of the device.
Now, in Final Cut: Homage, a madman, obsessed with your father's work, has taken it upon himself to capture your entire family and force you all to play the roles he's given you.
As the unwilling star of his feature film, you must find some way to stop this man, know only as "The Director," before he kills you and your entire family!
Sound exciting? You bet! Just don't forget to bring along some back up in the form of our
Final Cut: Homage Walkthrough
when you go to face this insane serial killer...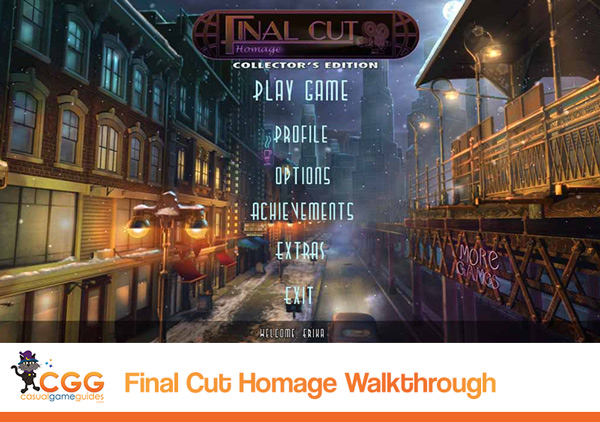 As you move between reality and the Director's movie sets, you'll be relieved to know you have a complete set of detailed, step-by-step instructions and beautiful custom marked screenshots to guide your steps.
Stumped by one of the puzzles or mini-games you'll encounter? Don't worry! Our
Final Cut: Homage Walkthrough
is packed with simple and easy to understand solutions to help you overcome any would-be obstacle.
So if this latest Final Cut game starts to frustrate you, don't panic! Keep calm and look up all the answers you'll ever need in our
Final Cut: Homage Walkthrough!