There is nothing cuter than tiny farm animals, so when I get the chance to play games like Farm Tribe 2, I jump on it.
And Farm Tribe 2 did not disappoint; there were super cute graphics, an interesting storyline, and more things to manage than you could shake a stick at.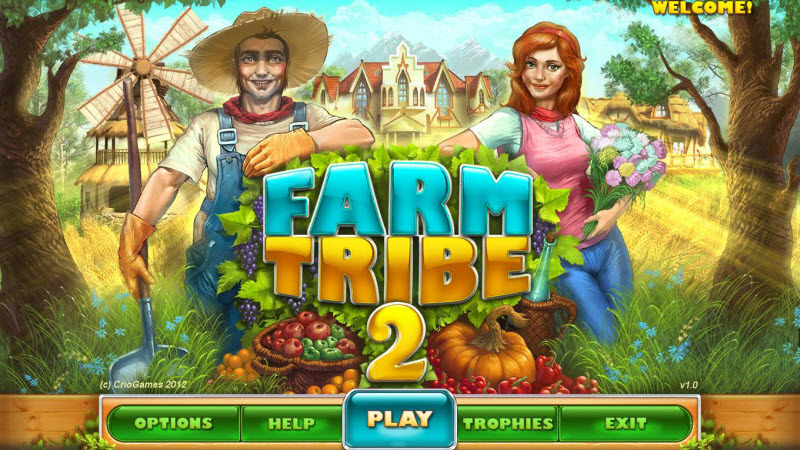 Normally with time management games, there are timed tasks, and that's where most of my frazzled stress comes from. I'm never confident I'll be able to do things in a timely manner, and that makes me nervous.
Luckily, Farm Tribe 2 doesn't have those kinds of timed events, and let me tell you, that really allowed me to fully enjoy the gameplay. I welcome the shift from time-management to resource management.
I also liked that this game is very clear about what you're supposed to be accomplishing and where. I didn't have to spend much time pondering my next move, which made gameplay really smooth for me.
Of course, that could have been because I was able to make full use of our Farm Tribe 2 Walkthrough whenever I felt unsure or stuck, so I never felt the need to indulge in a meltdown.
I sometimes have a hard time grasping the workings of new tasks, and it really made the game more enjoyable for me to know I had the advice of a seasoned pro like Ann to get me pointed in the right direction. She has included a complete list of tasks that need to be accomplished as well as all the trophies you can win throughout the game, which was super helpful.
Even though the farm gets quite large, and the number of tasks to manage can be daunting, with our Farm Tribe 2 Walkthrough along for the journey, you'll never be in over your head.