I just finished playing
Emberwing: Lost Legacy
and subsequently, putting the finishing touches on the
Emberwing Walkthrough
and I have to say that this game was truly amazing.
I wasn't sure where they were going with the story at first, but I quickly fell in love with the dragons and the character artistry, not to mention the stunning scenes that continued to unfold before my eyes as I was drawn deeper into the story.
Also... there was an armored guinea pig. An adorable little guinea pig in a little miniature set of armor that scrambled up pipes and trees to help me in certain parts of my quest. I mean... how do you beat that?
The answer is, of course... that you don't.
So if you want to get your own armored guinea pig, you'll need to play Emberwing... and if you're going to step foot in the Dark Forest, you'll need our
Emberwing: Lost Legacy Walkthrough
because, man... this is one long game - it filled 10 whole chapters of a guide!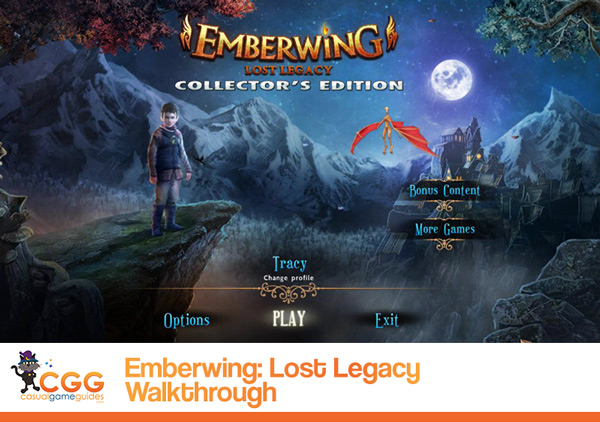 There's a lot of ground to cover in the world of Emberwing as you attempt to rescue your son and help the dragons protect their most cherished treasure.
So don't hesitate to lean on our detailed, step-by-step instructions, custom screenshots, and solutions and hints to all the puzzles you'll encounter during this fantastic hidden object adventure game.