Well, it happened. It's 2013. We survived our wild and crazy night on New Years Eve and had a great time as usual. Although, I have to say that I'm a bit miffed at Disney this year. You would think a company that puts on one of the most magical firework shows that I've ever seen EVERY NIGHT would be able to time the show so the countdown was at least close to midnight...
Sadly... We counted down the New Year about seven minutes after the fact... Kind of steals the thunder out of the whole evening, if you know what I mean. By that time, some of my party was already on the ground... Just resting, of course... Sigh, I suppose I'm getting a little too old for this...
So, anyhow... it's back to work now, nose to the grindstone and all that. The last few signs of the holidays are dwindling. There's only a few cookies left and the eggnog is all gone. Its time to take the tree down and pack up the decorations... And I'm going to need to start thinking about setting those New Years Resolutions sometime soon.
But that's for the weekend... Yes. Let's start the New Year off right... with a little procrastination... and let's talk about this wonderfully entertaining hidden object game Detective Quest The Crystal Slipper instead of the weight I need to lose.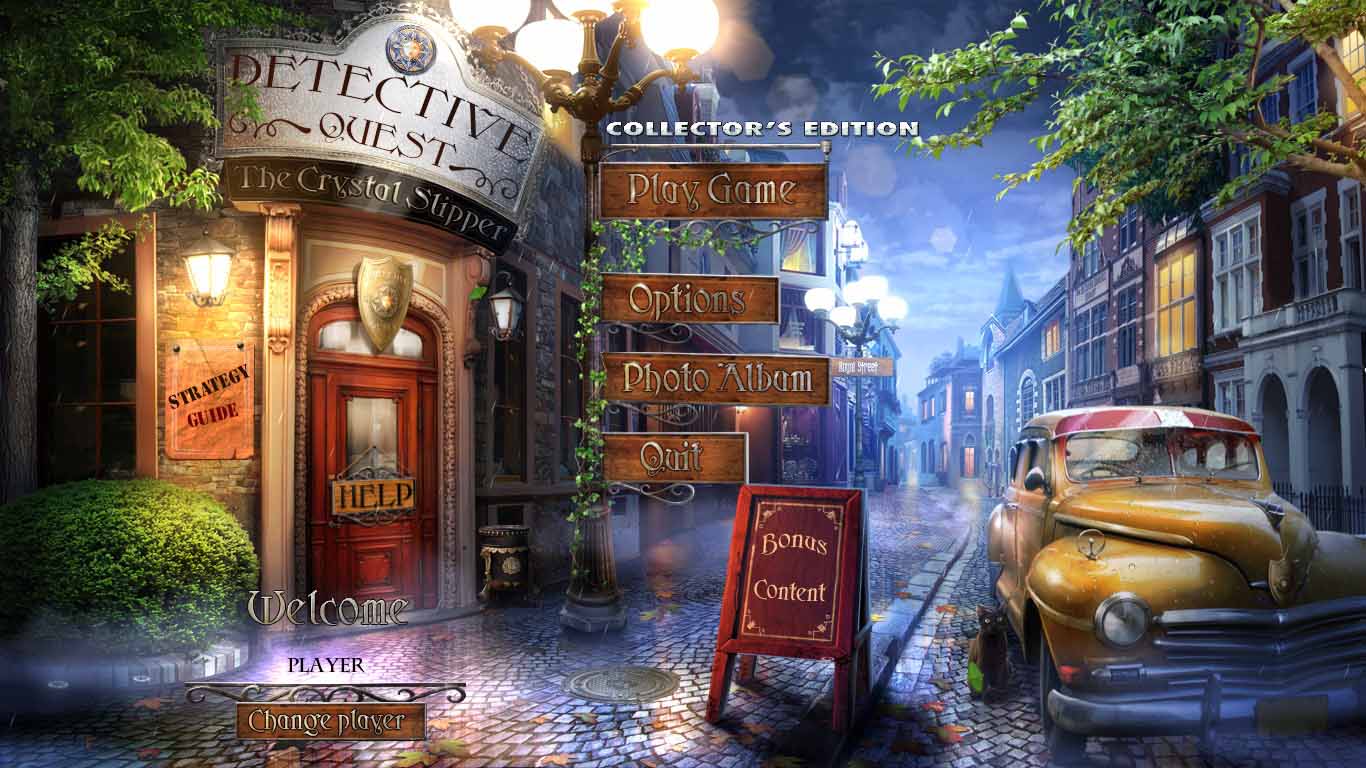 Detective Quest The Crystal Slipper is a wonderfully enchanting game that mashes up two unlikely themes to create an enchanting hidden object adventure game filled with magical creatures, exciting drama, and well... a somewhat funny-looking prince. But hey, you're not the one marrying him now are you?!
Nope! You're just the detective that's been hired to track down our missing damsel who's lost her slipper. Easier said than done, of course, since beasts of myth and legend seem hell bent on thwarting you every step of the way. You'll encounter dragons, and unicorns, harpies, and two-headed cobras (oh my!) who will either help or hinder you on your quest.
Detective Quest The Crystal Slipper is a wild ride that will keep you on your toes and have you on the lookout for even more fantastical creatures that you can snap a photo of... however, make sure you pack supplies for this one, because it's a long game... but lucky for you, we've got the map, compass, and detailed set of instructions in our Detective Quest The Crystal Slipper Walkthrough to help guide you through this magical land.
Find yourself staring down a particularly enraging puzzle? No problem. We've got solutions to every puzzle you'll encounter. Can't find an elusive object in a scene? We've got screenshots of each hidden object area clearly marking every hidden object area you have to search.
So, whether you want to use this Detective Quest The Crystal Slipper Walkthrough as a go-to for whenever you find yourself grasping at straws, or you feel more comfortable using it as a constant source of confidence on your journey, you're sure to enjoy the secrets it reveals about this exciting hidden object game.