From the very first moment I laid eyes on Chimeras: Tune of Revenge, I was hooked. The plot sounded amazing, the artistry was lovely, and the best part? The bad guy recites The Raven by Edgar Allen Poe if you sit on the main menu screen for too long.
Sign me up!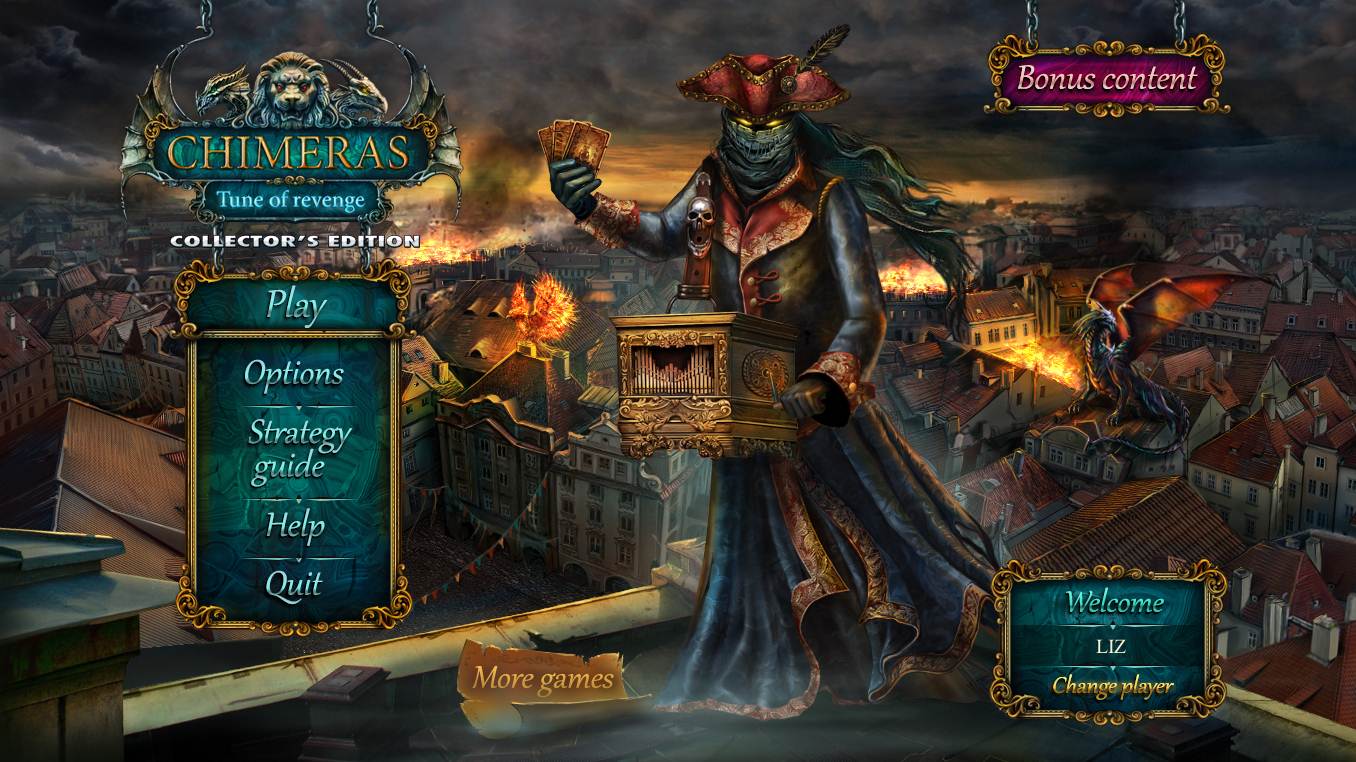 In Chimeras: Tune of Revenge, you are a detective who has to unravel the plot of revenge that has led to the deaths of several people in the normally quiet town of Greysand. The ghostly organ grinder has a vendetta, and you have to find out how he's connected to a murder from 13 years ago. You get to have a baby phoenix in your inventory and defeat monsters ranging from gorgons to dragons. The whole thing was epic.
I also enjoyed the hidden object areas, which were lovely to look at and scarce enough to keep me from getting annoyed. In Chimeras: Tune of Revenge none of the areas are just out there, you always have to interact with an area in some way to find it. That little touch made me strangely happy and helped to make the hidden object areas feel like a part of the game instead of just a time-wasting aside.
The puzzles were similarly delighting; I was impressed with the variety and felt the challenge level was just right for me. All in all, is seems as though Chimeras: Tune of Revenge was made especially for me. I loved everything from the music to the voice acting to the plotline. I loved this game so much that I made the walkthrough MYSELF. That's right, you guys, I have catalogued my adventure and now offer it to you.
I hope you love Chimeras: Tune of Revenge as much as I did, and that our Chimeras: Tune of Revenge Walkthrough can offer assistance as you face the ghostly organ grinder and the truth of the past!