In Build-a-Lot Mysteries 2, you are hired by Elizabeth Graves to help her unconventional family as they rehabilitate their towns to meet their unique needs. The family's exceptional qualities have made living in a traditional neighborhood difficult so they are determined to build areas to suit their lifestyles.
Work with each of the members of the Graves family to determine how you can efficiently manage resources, workers and cash flow to build income and create neighborhoods where they will feel at home. Their eccentric plans won't be easy to accomplish, but our Build-a-Lot Mysteries 2 Walkthrough will guide you through the toughest levels to a three-star finish.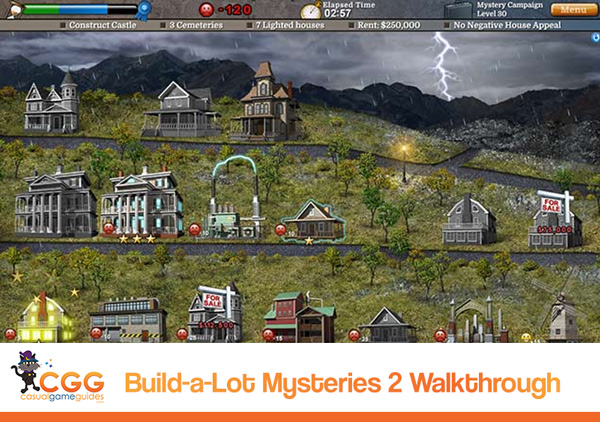 Our Build-a-Lot Mysteries 2 Walkthrough contains detailed solutions to some of the most challenging levels like levels 7, 10, 13, 15 and 18.
Don't see the level you're looking for? Just write us a note below the guide and let us know what level is giving you the most trouble and we'll get working on adding that level to the walkthrough!