Bluebeard's Castle: Son of the Heartless
is one of those games I probably never would have downloaded if it wasn't for your requests for a walkthrough, and I have to take a moment to thank you guys for pointing me toward what turned out to be a really unique and beautiful game.
I simply adored the artistry in
Bluebeard's Castle
. It wasn't rich or impressive in terms of graphics, but the 2D picture-book style was really refreshing in a world of hidden object games that try to outdo each other in the art department. This no-frills simple game was a nice little gem that I thoroughly enjoyed playing and creating a
Bluebeard's Castle: Son of the Heartless Walkthrough
.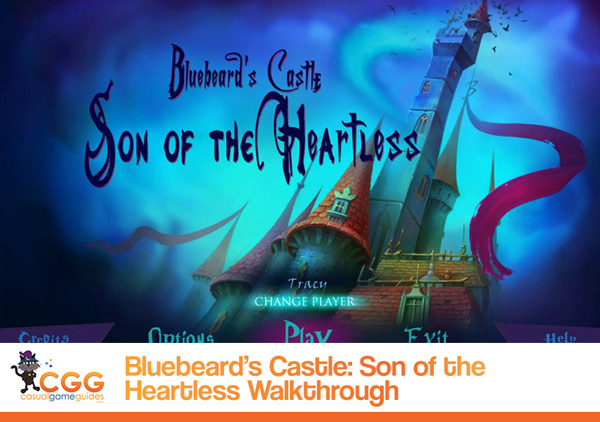 I admit that the tale of Bluebeard is one that has always fascinated me, being the strange, macabre person that I am, and I thought this retelling of the story, while whittled down to a more PG version, was still enough to keep my interest.
In this guide, I made sure to capture my journey from the moment I stood in front of the sinister gates of Bluebeard's Castle, to the very last instance where you looked upon the Dark Heart that caused this whole mess.
As you explore the castle on your own, you'll always have my custom marked screenshots, detailed instructions, and simple puzzle solutions to help guide your way. And, if all else fails, feel free to leave me a message at the bottom of the walkthrough pages in case you need some extra guidance.