One does not simply walk into Azada... ha, I've always wanted to say that.
But seriously, this lastest Azada game, Azada Elementa, can get a bit frustrating, especially if you don't notice that blue bottle sparkling at the bottom of your screen, and you're wondering what on earth you're supposed to do next... what?? It's easy to miss!
But never fear, our Azada Elementa Walkthrough is here to save you from that sneaky hidden object that's been right in front of your face the entire time, or that simple puzzle that you just couldn't figure out what they wanted you to do. Yes, I struggle sometimes with hidden object games.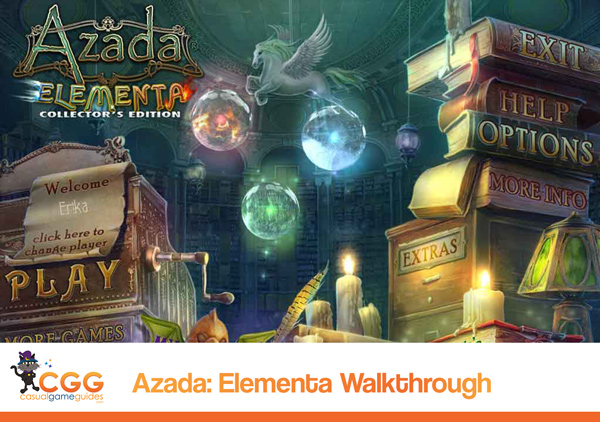 It's all here for you. Every scrap of information or hint that you could possibly need to save the world of Azada. We've made sure to include tons of screenshots, in-depth and detailed instructions that tell you what to do and when, as well as solutions to all those bothersome puzzles you'll encounter during your journey through Azada.
So go ahead, wander into the magial world of Azada.
Save the mages, restore the elements, and live up to the Chosen One name. We'll be right behind you with our Azada Elementa Walkthrough ready to lend a helping hand whenever you get that sinking feeling that you might have taken a wrong turn back at that last hidden object scene.