Now, being the typical introverted video game enthusiast, whenever I've been to the casinos, I've tended to stick to games that guarantee me the least amount of human interaction.
So, that usually means the slot machines. I can find a quiet corner, away from all the high pressure games and just sip my free drink as a drop a quarter in the machine and pull every now and then.
However, I've never really gotten into the whole gambling thing and after awhile, I just start people watching rather than waste any more time or money on what I consider a pretty boring gaming experience. There's no skill involved whatsoever in playing the slot machines. I can't out think anything. My winnings are based on whatever payout percentage the machines are set to.
I don't know... that just doesn't really seem that attractive to me.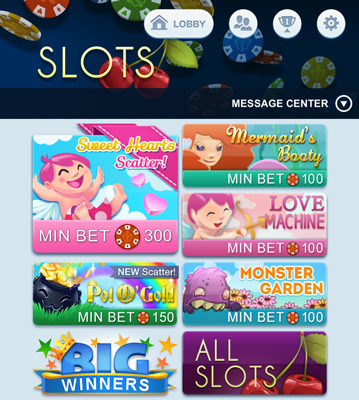 So, when I saw that one of the games offered in Big Fish Casino were slot machines, I was fairly hesitant to even try it. I mean, I'm not even winning real money here... what could it possibly offer me to keep me engaged?
Well, the short answer is not a whole lot...
That's not to say a slot machine enthusiast won't love it though, so with that in mind let's get into what Big Fish Casino Slots has to offer.
Big Fish Casino Slots Graphics
The graphics are a big plus to the slot machines, especially when it comes to the variety of different styles and options of tables you have available. See the entire list of themed tables and their minimum bets below.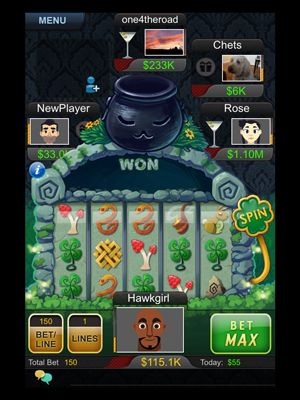 The themes range from your classic fruit to mermaids to ancient Egypt, so you're sure to find a theme that tickles your fancy at the time. Just be sure to check the minimum bids because these will range from $5 all the way up to $10,000 for one single pull of the bar.
Big Fish Casino Slots Audio
If you're a fan of the tinkling of machines and the brash sirens of the jackpots, you won't be disappointed with the audio you'll find when playing the slot machines.
As you play, you'll be assaulted by a cacophony of sounds, bells and whistles and the dull roar of a crowded room, as the slots reveal whether you're a winner or a loser.
The accompanying music and sound effects also matches the theme of the table, so for example, if you're playing the Stars and Stripes table, you'll be serenaded with a jaunty little patriotic tune.
While the music and sounds weren't anything that was too noteworthy or about to win awards, they were still appropriate to the gaming experience and didn't make you want to rip your ears off.
Big Fish Casino Slots Gameplay and Payout
There really wasn't much to the gameplay, other than set your bet, the number of lines you wanted to play, and then pull the handle to spin.
Again, if you're familiar with how slot machines work, you'll have no problem. If you're not familiar... time to start planning that trip to Vegas already!
The biggest choice is simply what table you want to play and how much you're willing to risk. I sampled several of the tables, from the cheapest one, Fruit Frenzy, to Stars and Stripes, to Mermaid's Booty (teehee, it's named booty... I'm so mature), to Monster Garden.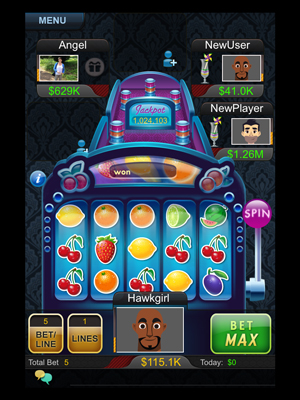 I stared with $136,000 and thanks to a huge win, ended with $137,000. Not too bad... of course it would be even better if it were real money, but oh well, play money lets you pretend to be a high roller for a little bit at least.
Overall, it seemed the payout on the slots was a bit low to keep me going though, especially since again... it's not real money so what's the harm with upping the chances for a win.
I admit, after awhile, I was pretty bored with the whole experience, but again, I'm not a slot machine fan to start with so keep that in mind.
Big Fish Casino Slot Tables
There are a huge assortment of different Slot tables you can choose from when you sit down to play the slots in Big Fish Casino, and they add more tables all the time.
As of writing this review, here were the tables available: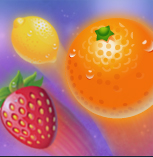 Fruit Frenzy
Match up bunches of fruit to win!
Min Bet: 5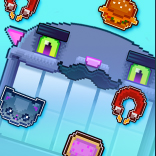 OMG LOL
Yo dawg, we heard you like slots...
Min Bet: 10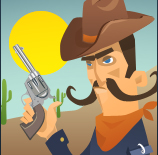 One Armed Bandit-o
Sheriff, can you take the town back from the bandit-o?
Min Bet: 25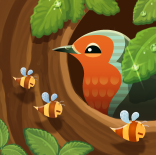 Hidden Forest
Hit the scatter and make it rain chips!
Min Bet: 50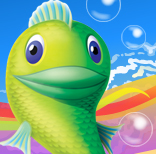 Big Fish Blast
Dive in and you could win a FREE PC/Mac game!
Min Bet: 75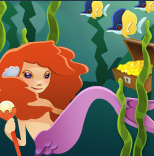 Mermaid's Booty
Hidden Treasure Awaits if you can resist the siren's call!
Min Bet: 100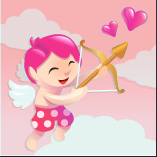 Love Machine
Take a spin and find a match!
Min Bet: 100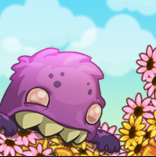 Monster Garden
This garden has grown wild with monsters!
Min Bet: 100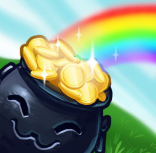 Pot O' Gold
Scatter! Everyone wins when the pot Bursts!
Min Bet: 150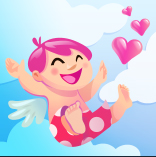 Sweet Hearts
Hit the scatter symbols and win a sweet surprise!
Min Bet: 300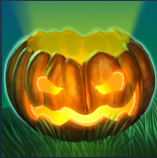 Wicked Wins
Scatter! Feed the Pumpkin and become Haunted!
Min Bet: 450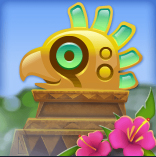 Aztec Gold
Spin the Wheel of Destiny!
Min Bet: 500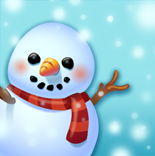 Snow Day
Celebrate the season with a snowball fight!
Min Bet: 500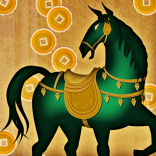 Jade Horse
Experience great fortune in this Premium game!
Min Bet: 500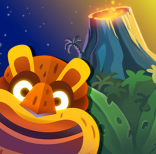 Forbidden Island
Scatter! All Chosen win when the volcano bursts!
Min Bet: 750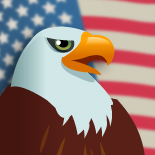 Stars and Stripes
Live the American dream by striking it rich!
Min Bet: 750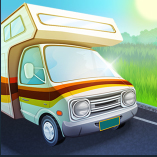 Rollin' Rich
Keep on Trucking for BIG prizes!
Min Bet: 800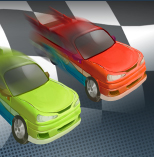 Super Speed
Free Spins! Race for the finish line!
Min Bet: 1000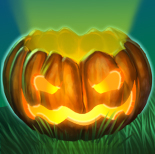 Wicked Wins
Scatter! Feed the Pumpkin and become Haunted!
Min Bid: 1500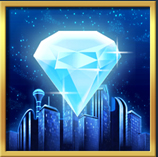 Midnight Luxe
Where everyone wishes they were.
Min Bet: 2000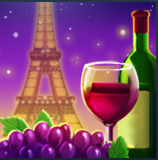 Paris Royals
Get Free spins in the City of Light!
Min Bet: 2500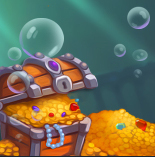 Secret Booty
Follow the treasure map to Riches!
Min Bet: 3000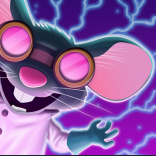 Mad Mouse
Help the mouse create a shocking surprise!
Min Bet: 3500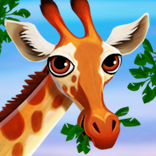 Big Win Safari
Search for wild animals and win big!
Min Bet: 4000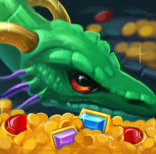 Enchanted Cavern
Fortune awaits those brave enough to enter...
Min bet: 4000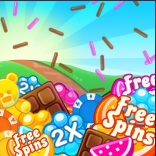 Candy Crane
The Candy Crane is full of Sweet surprises!
Min Bet: 6000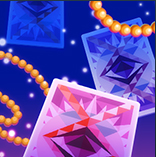 Fate's Fortune
Pick a card to reveal your prize!
Min Bet: 8000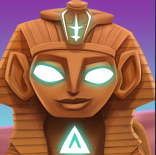 Pharaoh's Flame
The golden scarab leads the way to ancient riches!
Min Bet: 10,000
Overall Conclusion for Big Fish Casino Slots
Overall, while the slots weren't something I was going to give much time to, not being too keen on slot machines as a whole, if you're a fan of slot machines, then it's probably worth taking a look at the many different offerings of Big Fish Casino Slots.
While the payouts were a bit low for my liking, the overall gaming experience and theming were fairly entertaining to experience.
If nothing else, it's a free way to get a taste of the slots in between trips to the real casino!