The Chronicles of Emerland Solitaire is today's Big Fish Games $2.99 Daily Deal, a solitaire game with an exciting magical theme.
The land of Emerland is in desperate need of your card magic skills as the forces of darkness prepare to overwhelm you. Only by harnessing the power of your card magic can you ever hope to unite the elves, humans, dwarves, and mermaids against the coming evil.
The Chronicles of Emerland Solitaire was a favorite among players scoring a whopping 4.6 out of a 5 Star rating.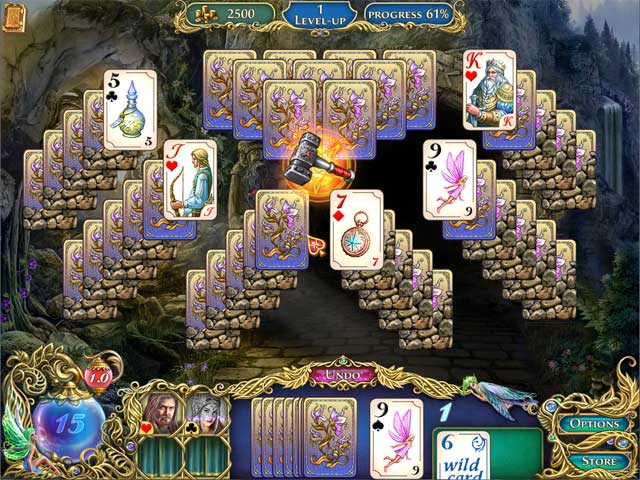 94% of players would recommend this game to a friend.
Here's a few comments from both sides of the spectrum.
Positive Comments:
"Graphics are great, and the cards look beautiful."
"This is absolutely my favorite kind of solitaire game and I heartily recommend this one!!"
"I like the way the card games and hidden object games are integrated right into the story line."
Negative Comments:
"Unless you like beautiful artwork, don't bother buying this one. "
"Like all games it gets redundant after you have played it half-through."
"The dialougue is awfull and disturbs the gaming."
And that's the basic sum-up for The Chronicles of Emerland Solitaire! Don't forget, if you want to take advantage of this deal, it will only be available to purchase at the discounted price of $2.99 until midnight tonight!