I was reticent to jump into Nightmare Adventures: The Turning Thorn because I had never played the first offering in the series — Nightmare Adventures: The Witch's Prison. And, I hate turning up in the middle of things. Just last week, I refused to go to the movies with my husband because we had left late, and we'd be walking in during the opening credits.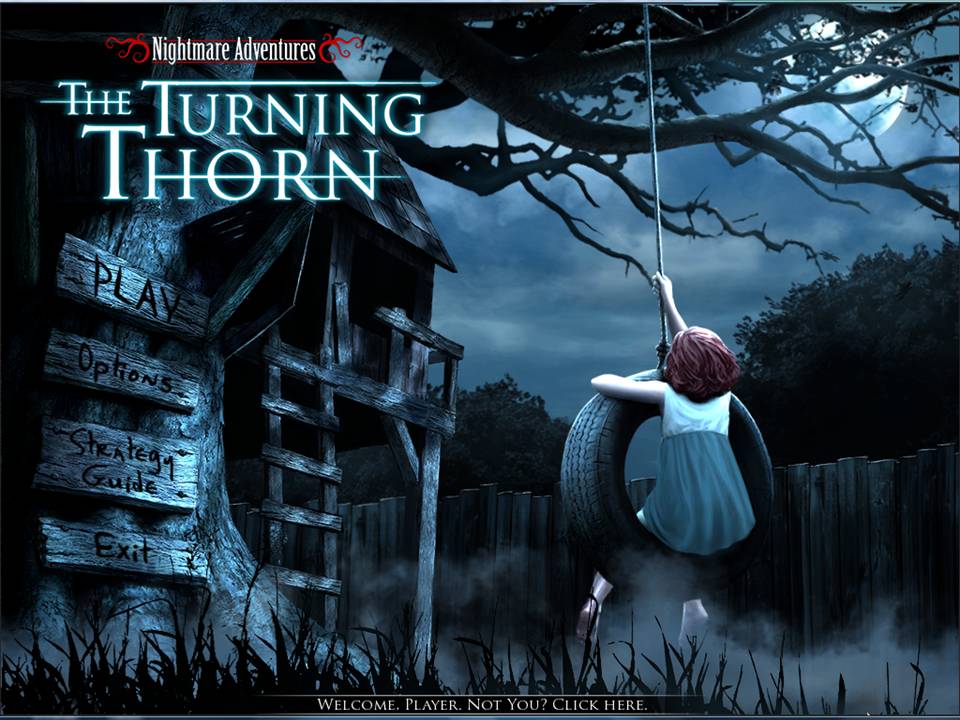 No. No way. Forget it. I want to see every trailer and the credits from the end of the lion's roar (if it's MGM, of course). So, we waited until Friday night when we were able to get to Skyfall 15 minutes early. That way I could choose my favorite seat. Get comfortable and play the movie trivia that flashes on the screen to keep everyone entertained. What a creature of habit I am.
Anyway, I felt like going into Nightmare Adventures on the second offering would ruin the experience. But I was wrong. The game developers did a really good job of briefing you on the events of the previous adventure without blowing the surprises in case you wanted to go back and give The Witch's Prison a whirl.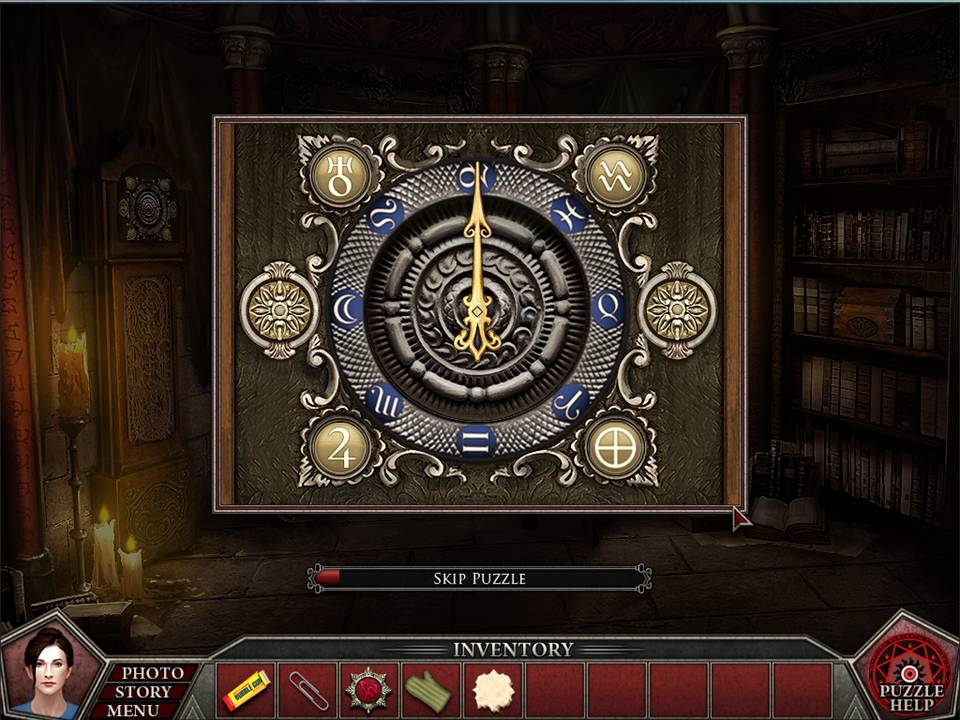 In the first offering, you play Kiera Vale. (May I digress for a moment? Why is it that all game heroines have stripper names? There's not an Edith or a Marjorie in the bunch.) Kiera discovers that she is the rightful heir to an asylum. (Digression number 2: What? Have these people never heard of bequeathing Noritake china or grandma's pearls? If someone called to tell me I'd inherited an asylum, I'd probably just hang up on them.)
Anyway, the witch is buried under the asylum and a secret government agency called A.R.C.A.N.E. contacted Kiera to communicate with the witch. After Kiera wraps up that adventure and thinks things are all rosy with herself and her newly acquired asylum, A.R.C.A.N.E. comes calling again for more help. Thus, Nightmare Adventures: The Turning Thorn.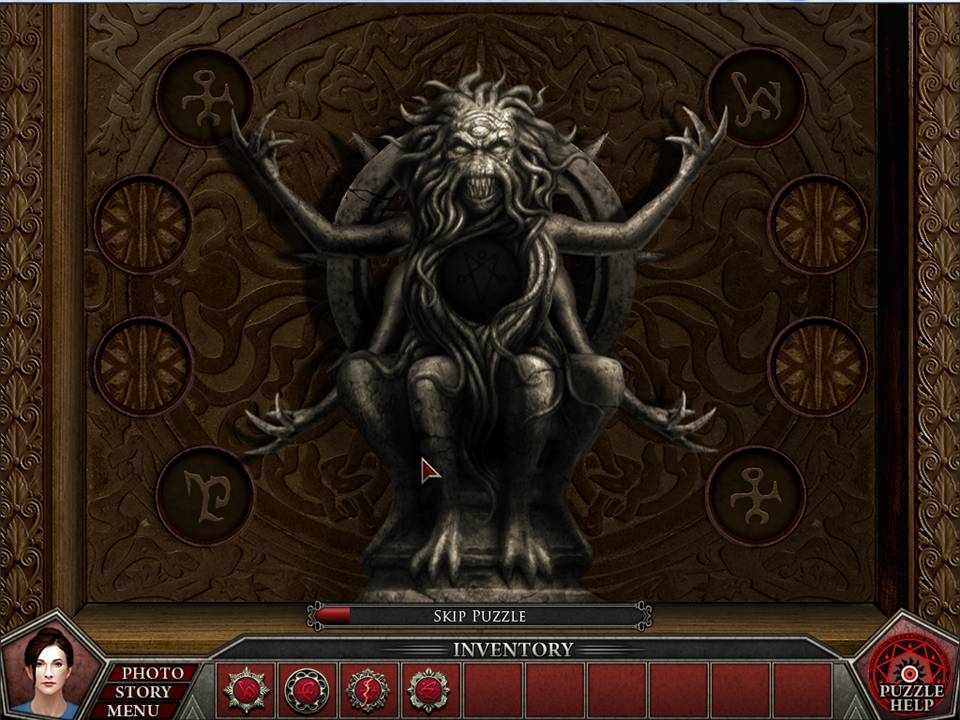 On the whole, I felt that the graphics weren't as rich and sophisticated as those I've come to expect in most casual games. Don't get me wrong. They are technically quite proficient, as evidenced by the wavy holograms of the scientists. And, in the scene where Kiera rides a freight-type elevator, you see the other floors moving past. As I said, proficient. But not rich and elaborate with varied details.
The audio is pretty routine, but there is some nice give and take with the various characters. I'm normally not a fan of what I call "running around and talking to people," but it really worked here. Maybe because the conversations seemed like real conversations and not just moving the story forward. Quite engrossing actually.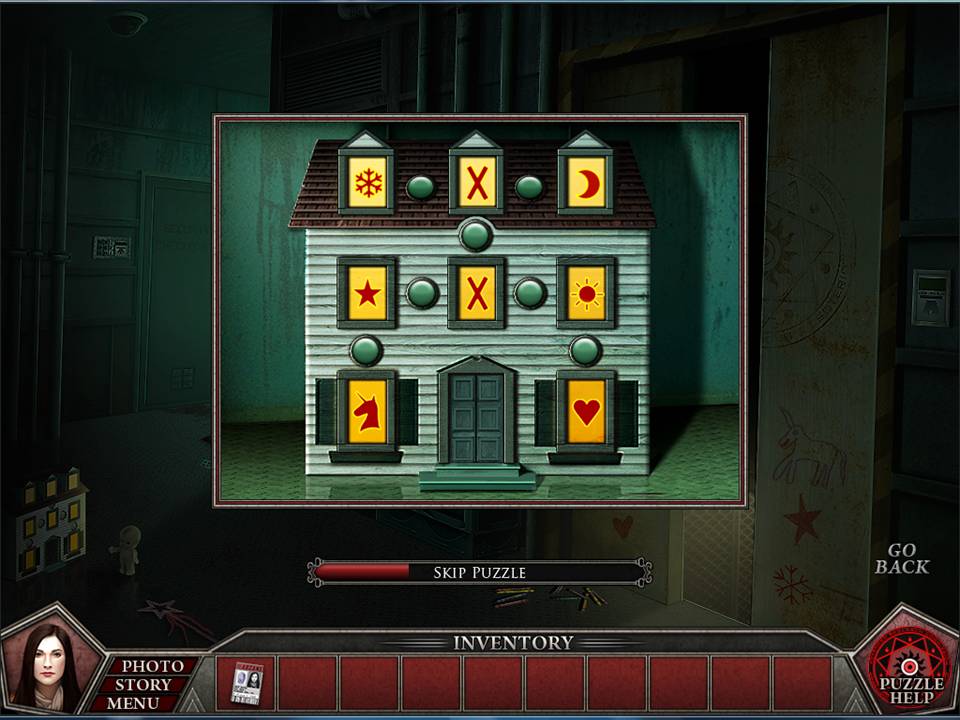 I did get a chuckle out of the not so run of the mill inventory items. You never collect "just a cup" you collect a "cup from Bucket o' Tacos" or "safety scissors — not too sharp." The waggish game developers clearly have a sense of humor when it comes to all the silly things you are expected to collect.
I would have preferred more explicit instructions for the mini-games. Many times, I felt like I would have been totally lost without a good walkthrough. And, be warned, this offering is VERY light on hidden object areas. If you love HOAs Nightmare Adventures: The Turning Thorn might not be your "cup of very delicious Earl Gray."