The Lake House: Children of Silence was an amazing game. I'm not usually one to reveal my thoughts so clearly right off the bat, but there you go. I loved every minute of it (except for the unusually long download time, but that was most likely a problem on my end). Anyhow, I loved it. Now let me count the ways.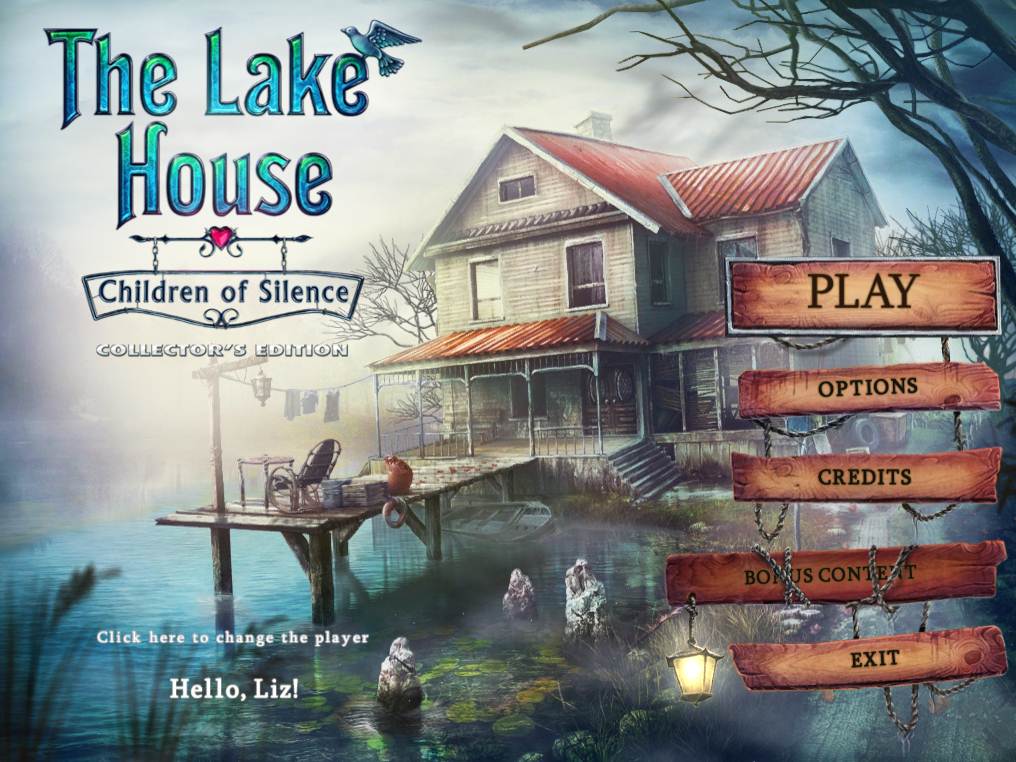 To begin, the plot. It centers around the main character, this time a guy, who has proposed to his longtime girlfriend, Anna. But their wedding has to be postponed because something strange is afoot, and Anna is convinced it's linked to her little brother, Tommy, who died 15 years ago under some pretty shady circumstances.
Enter an amazingly dilapidated old house sitting on a river that reminds me pretty strongly of the bayou, and you've got yourself an epic ghost-story setting. Now, not only do we need to figure out who-dun-it, it seems as though we may also need to find out who it was dun to.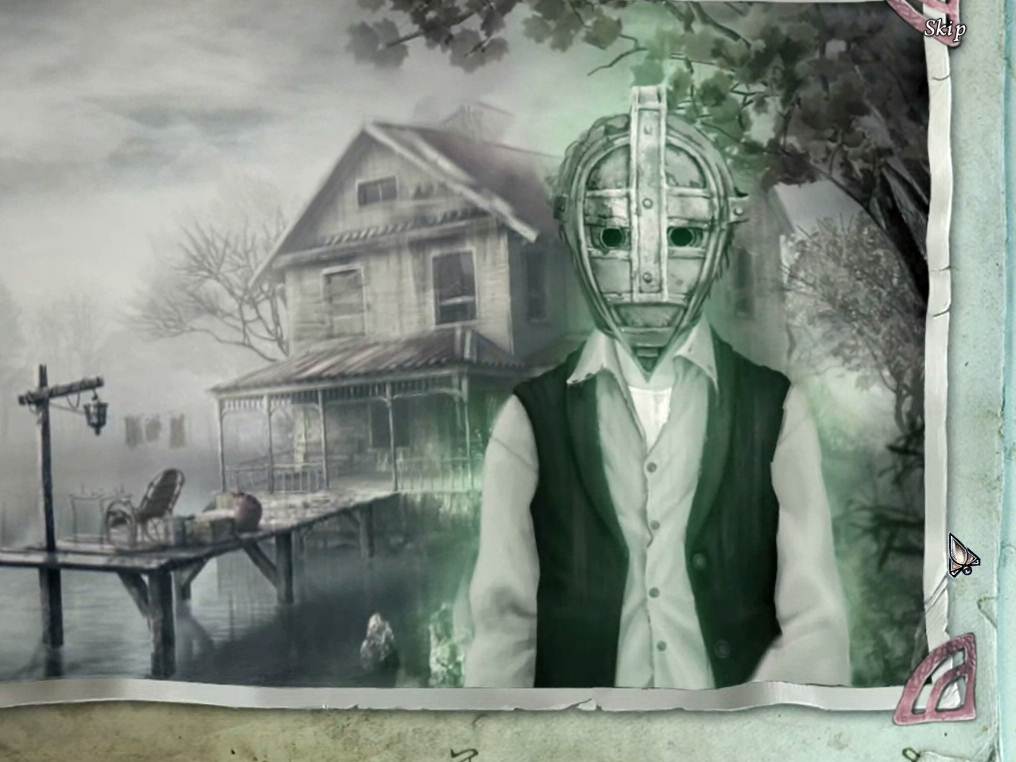 On to some of the nitty-gritty, starting with the characters themselves. I adored the character design in The Lake House: Children of Silence. I loved the way they looked, I loved the way they fit so nicely in with the scenery, I even loved Anna's outfits (girl can dress).
I also loved the voice acting; not one of the actors made me cringe, and I didn't skip a single scene. I already mentioned I adored the setting, which worked perfectly with the haunting and vaguely sad background music. Yes, as far as I'm concerned this was a home run all the way. I mean, look at that amazing view. Aren't you excited to get started?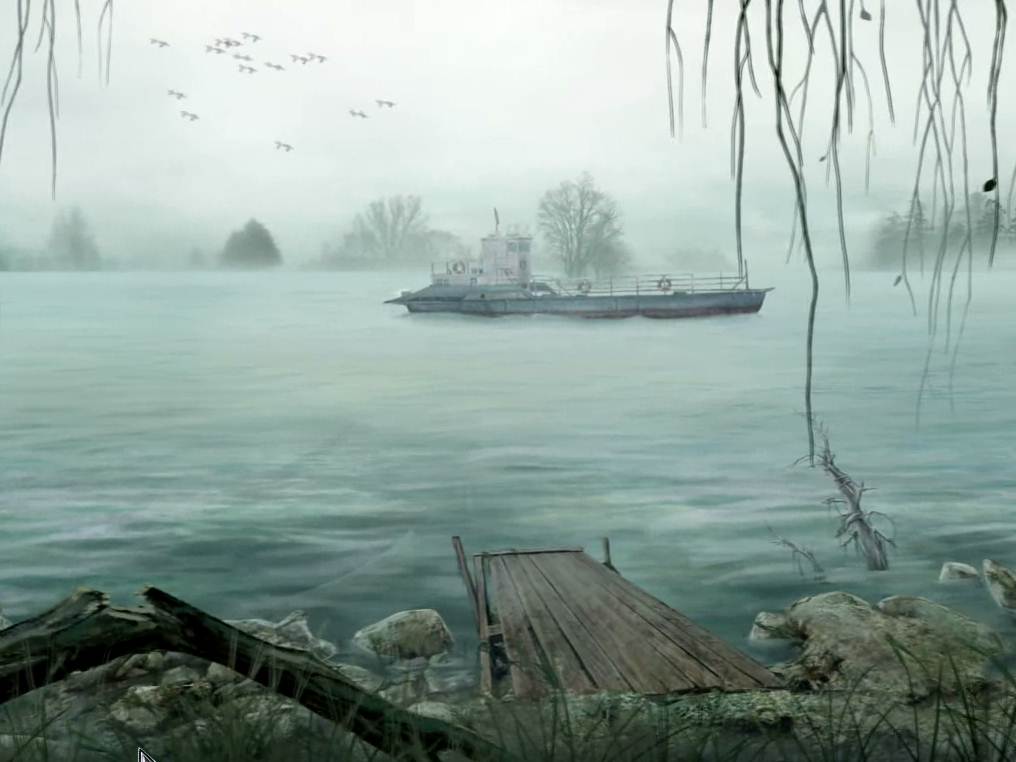 I did have a bit of an excitement crash with the hidden object scenes, though. The very first one I played was the kind where each object found is used to gain the next. Those are my favorite because there's logic behind what you're using and what you end up with (the last item standing).
I haaaaaaate collecting random piles of junk (Can you find the doll hand, a razor blade, and an old moldy pear? Good for you!) so I always get really excited when my preferred style of hidden object areas pops up. Sadly, every game after the first was of the junk-collecting variety. Still, I enjoyed looking at them.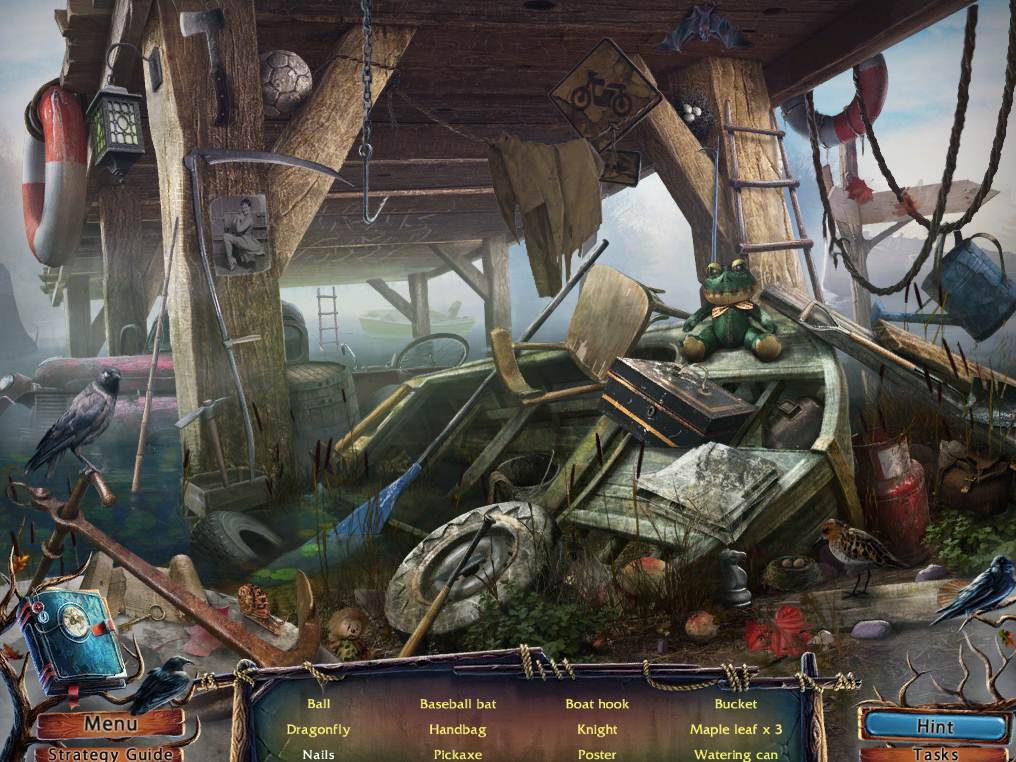 I found the puzzles to be pretty interesting and nicely varied. It wasn't just the same old nonsense over and over again, and for the most part I felt pretty good about my ability to solve them (There was even a puzzle involving a piano and one with chess pieces. How classy, right? And look at that screenshot down there. That's right. I got to play connect-the-dots. Jealous?).
Because of my mad puzzle skills I wasn't relying too heavily on the hint button, either, and that always makes me feel good about myself. The hint button recharges pretty quickly, though, so I wasn't shy about using it. However, in The Lake House: Children of Silence, using the hint button for directions counts as a regular hint; so no using the little pointing arrow to figure out where to go all the time (too bad, that's my main battle strategy when playing).
I'll admit, this led to me occasionally getting lost or leaving a room without investigating everything I should have, but there's a map supplied so really it comes down to my less than stellar abilities.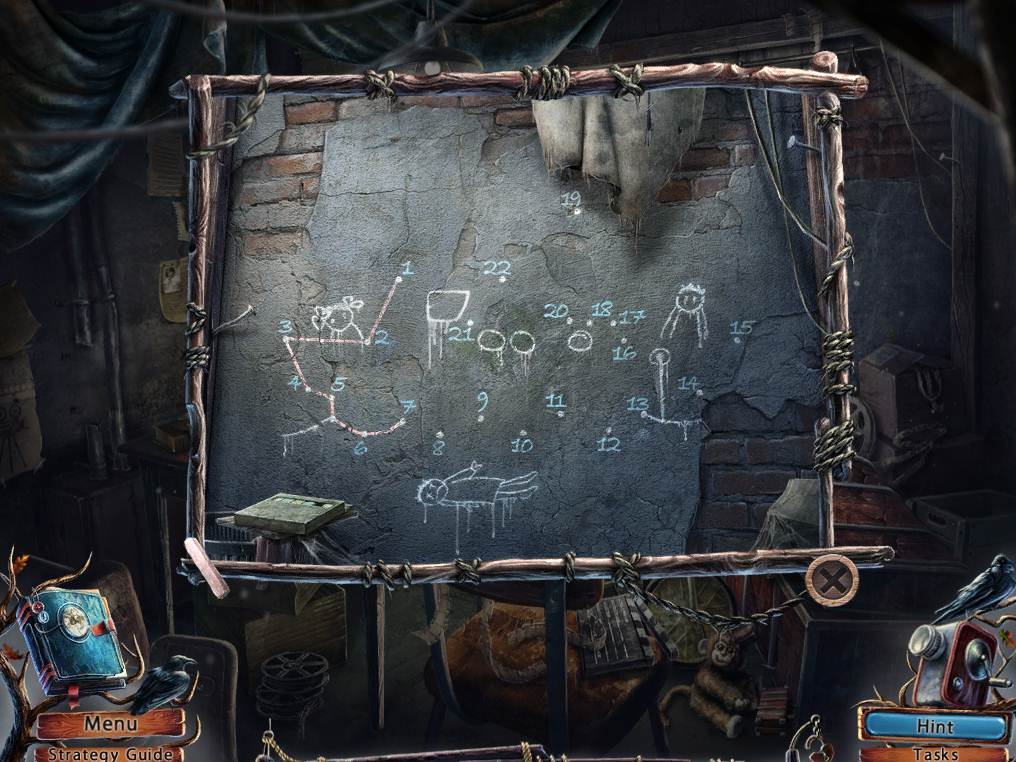 So what's the take home message? The Lake House: Children of Silence was fun to look at, lovely to hear, and interesting enough to keep me on the edge of my seat throughout the whole game.
There were moments that made me literally jump with fright, things that made me sad, and parts that had me thinking I was Sherlock Holmes himself (I wanted to put it all together before the end!).
Thanks to the end of my college career (Yay graduation!) and the crazy holidays, this is the first game I've been able to play in a while. And it was absolutely worth the wait. I honestly can't remember the last time I had that much fun. Do yourself a favor and give this one a spin. I'm betting you'll be hooked just as quickly as I was.