I have been looking forward to playing a Gardenscapes game since I read Tracy's review of Barn Yarn last month. I immediately went to try Barn Yarn and fell in love with the cute, wholesome gameplay that put a twist on the traditional hidden object game. I've been itching to play some more and Gardenscapes 2 lived up to my anticipation and then some!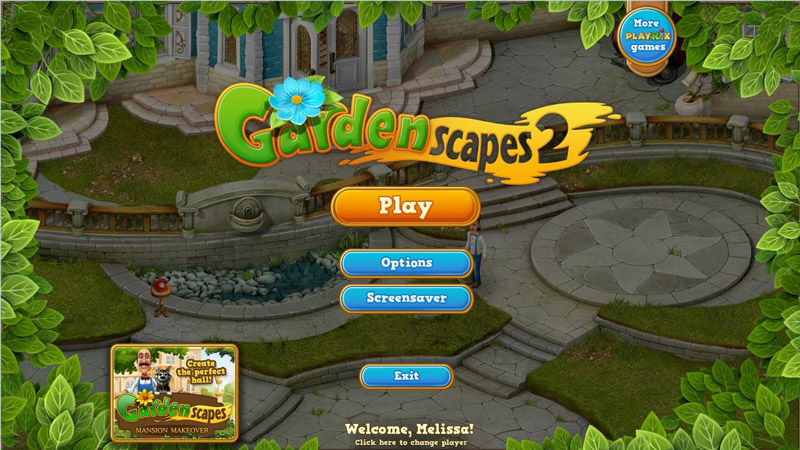 I enjoy hidden object games, and I was looking forward to something different than the dark and twisty games I've been playing recently.
Gardenscapes 2 fit the bill with a lighthearted and cheerful story of Austin returning to his childhood home to help his parents renovate their pitiful and barren garden. The crisp graphics and unobtrusive background music drew me right in, and I couldn't wait to get started sprucing up the garden.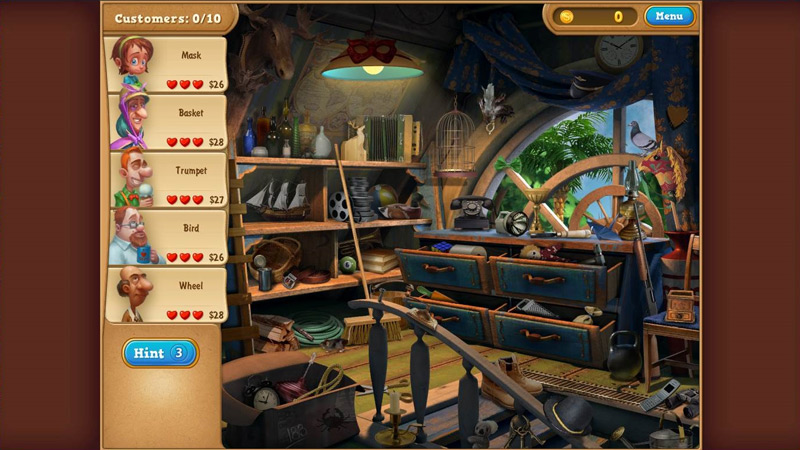 The hidden object scenes incorporate an element of time management as you race against the clock to find all the items for your customers as quickly as you can to keep them happy and paying top dollar. The longer it takes to find an item, the less they are willing to pay. Pick up their payment as soon as possible to open a slot for a new customer.
Also be on the lookout for coins and special tools such as cameras hidden within the scenes for some extra help. Find hidden question marks to earn free hints in the scenes as well.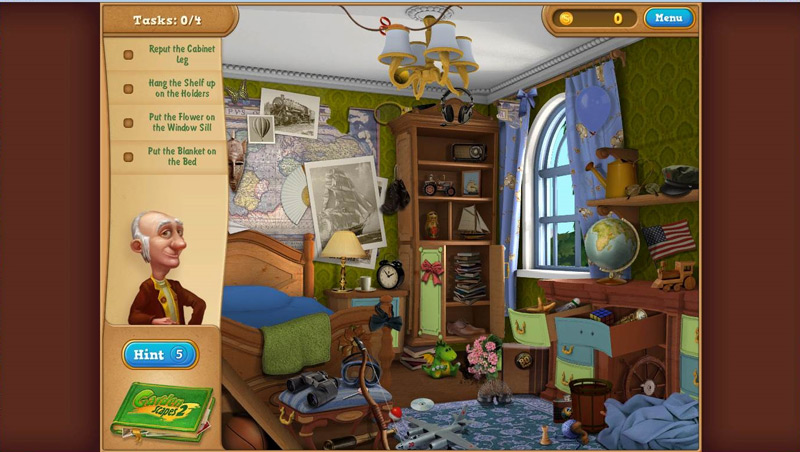 Sprinkled in among the hidden object scenes in Gardenscapes 2 are cute mini games that tie into the overall theme and offer a short break from the frantic object searching of the sales. As with the HO scenes, the quicker you complete tasks and the fewer hints you use, the more coins you can earn.
I appreciate the wide audience the game appeals to - it's not too difficult for kids to enjoy, and it's not too juvenile for me to play along! You can adjust the challenge level through the use of hints or by turning on the timed function to mix things up.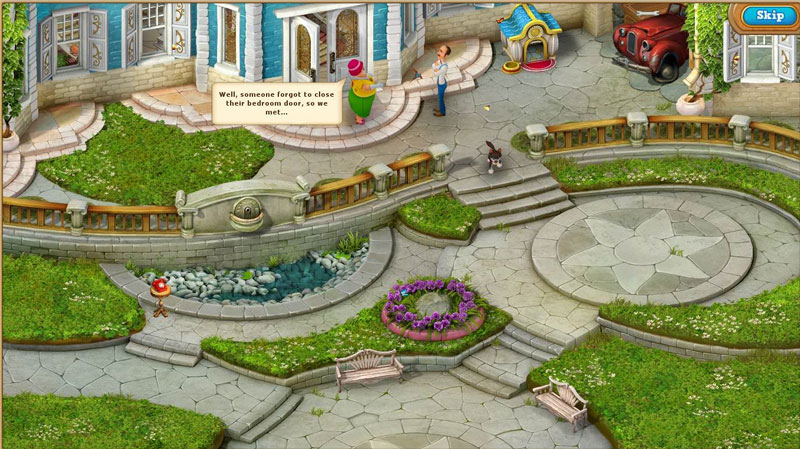 Use all the coins you earn to decorate the garden with 60 unique items and restore the beautiful space. You can chose from different themes for the decoration and really personalize the game. Each purchase cheers up Austin and his parents… and the cute little dog he snuck into their home! 
The game is packed with more than 80 hidden object scenes, so there are plenty of opportunities to earn money for décor. Compiling Austin's photo album with memorabilia from his childhood is a fun side task that runs the length of the game.
Gardenscapes 2 is a truly enjoyable game for the whole family to play – if mom is willing to share!