The tale of Eveline and Aurelio in Forest Legends: The Call of Love is part Romeo & Juliet and part Beauty and the Beast. Once upon a time, humans and werecats, or felize, lived in harmony, but following the great war, they became mortal enemies to one another.
Eveline, daughter of the famed hunter Francis, falls in love with a felize named Aurelio and pledges to marry him. When he is discovered in the human kingdom, the hunters set off to kill him and he escapes to the forbidden forest. Eveline is lost without her love and chases after him, vowing to come to his rescue.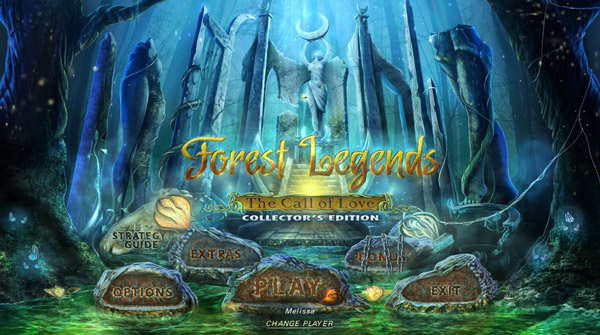 I'm always a sucker for a good fairy tale and Forest Legends seemed to have an intriguing storyline. Once I got into the game though, I was somewhat disappointed with the quality of the animation and voice-overs, but, I will admit, I did enjoy the mini-games.
The opening cut scenes of Forest Legends are depicted through gray sketches that introduce the history of the relationship between the warring humans and werecats. The effect had a grainy, almost cheap, quality but it does its job in telling the story. The background music was inconspicuous and the voice-overs left something to be desired.
The range of foreign accents among the characters was distracting, and I'm always bothered when the animation doesn't reflect speaking actions. The same 3-4 poses repeated for each character, which also contributed to the cheap quality and feel.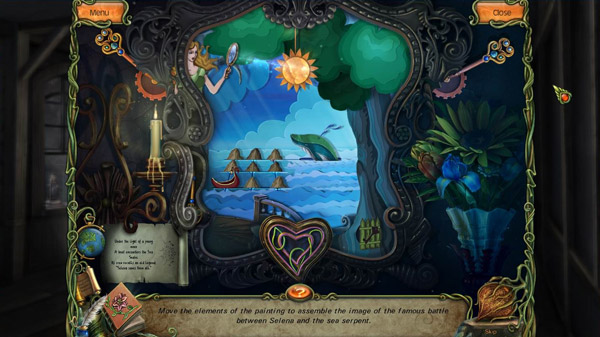 Forest Legends: The Call of Love is strictly an adventure game, so there are no hidden object scenes, but there is enough interaction and mini-game play to keep the game moving.
The interactive map indicates areas active for play and allows quick movement between scenes. One of my favorite parts of the game was the adorable little dragon who serves as the helper and provides hints throughout the game. His cute little belly glows when he is fully charged and ready to point you in the right direction. Along the way you will also collect some (not-so-hidden) memos and concoct various potions for use.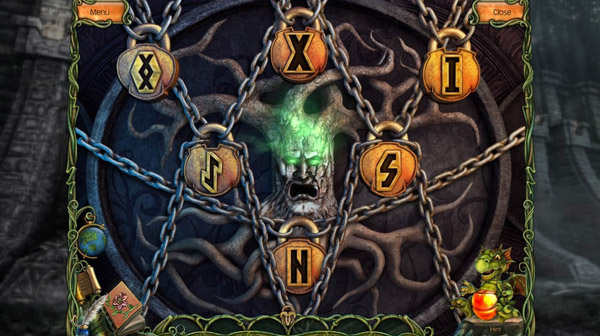 The mini-games and puzzles were the highlight of Forest Legends: The Call of Love in my opinion.
While most were familiar concepts, there were a few new puzzles and some were quite challenging. In casual mode, there is a skip feature if you'd rather move on but that is not available if you're playing in advanced mode.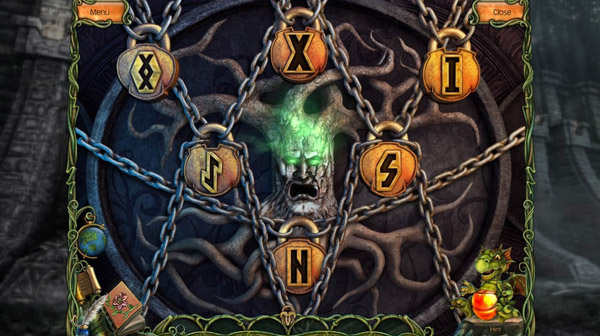 Forest Legends: The Call of Love contains the usual extras in a bonus chapter and downloadable material, however, it is lacking in other areas.
I've come to expect more than two levels of play and more sophisticated animation from games classified as collector's editions. For the few extras this game comes with, I would wait for the standard version release instead.