Everyone loves their pets, but sometimes it would be nice to have a pet without the big responsibility of actually having to care for one. As far as pets go, not many people are pulled toward fish for some reason. No one ever really thinks, yeah fish... that's fun! Fishdom 3 aims to change that.
Fishdom 3 is a virtual fish tank game for those who want to relax and interact with their pets on another level… one that doesn't require cleaning or getting your hands dirty. With a fun in-game money-making system and a fully customizable tank, it is sure to keep you or your little ones playing for hours.
Almost anything is possible in Fishdom 3, from feeding your fish to cleaning and decorating the tank. This game mixes the responsibility of owning fish with the interactions that only an animated pet can provide.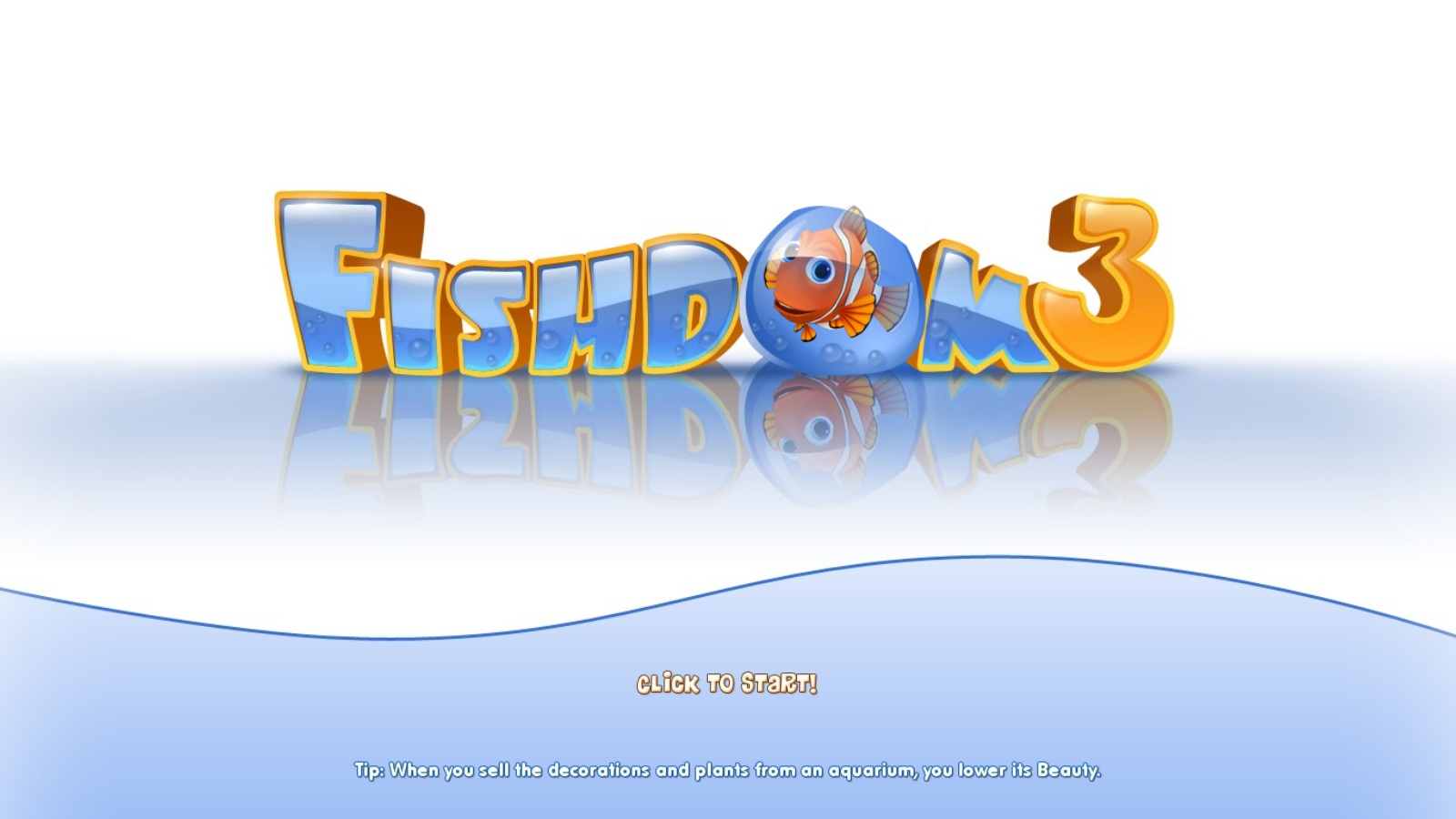 Fishdom 3 is a colorful, amusing, mind-numbing 3D virtual pet game that mixes in some quality Match 3 play, but for this college freshman, the fun ran out after about 30 minutes or so...
I mean… there's only so much decorating and playing with fake fish that a person can take. But that could just be me… my mind is constantly racing, and I'd much prefer a pet that I can take outside of its tank and go on adventures with as opposed to just changing the tank background to get a change of scenery.
But I do admit that this game somehow sucks you in with its vibrant fish and silly trinkets, as well as the ability to tap the glass with no remorse, something we all tend to do at aquariums when we think no one's looking.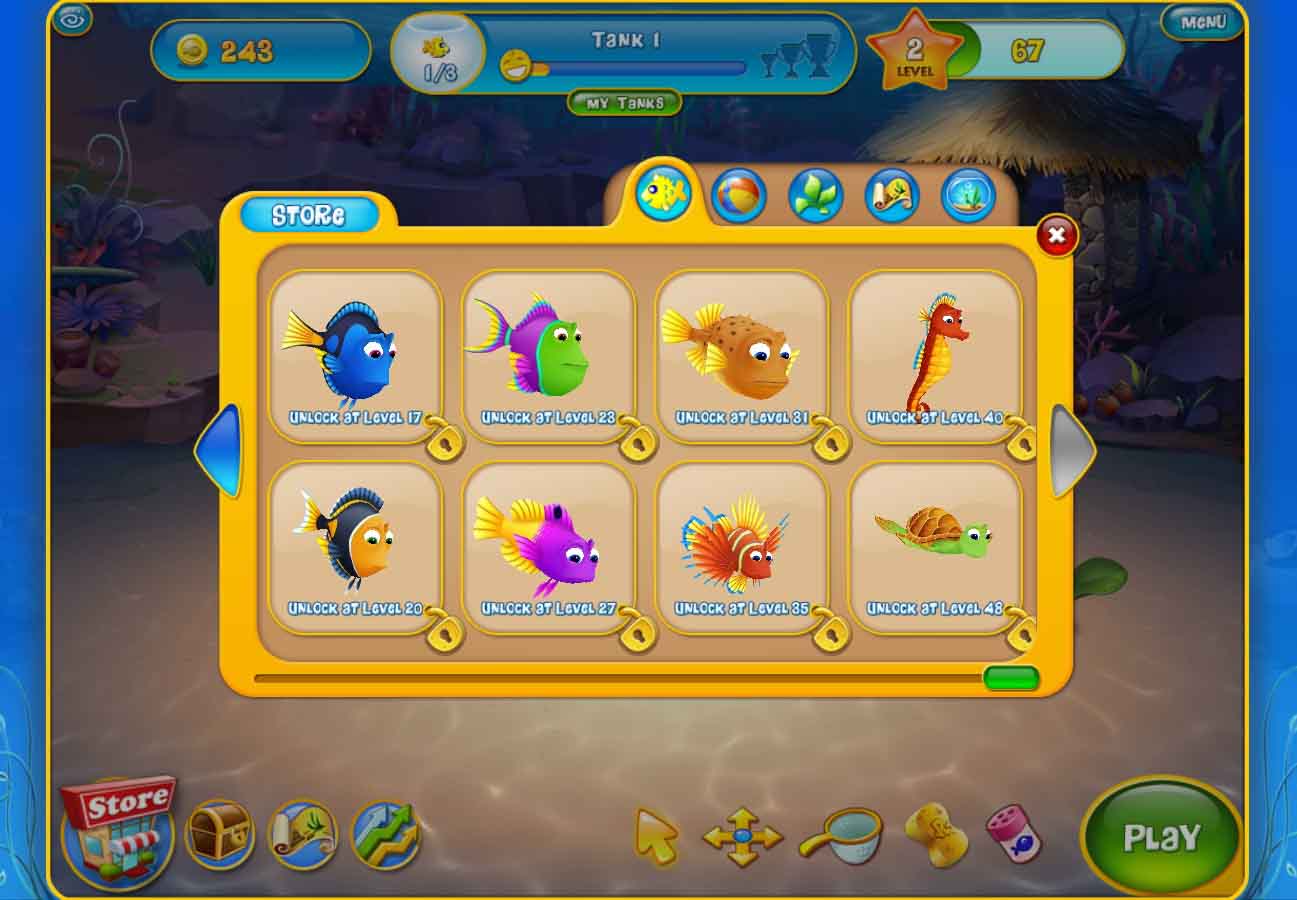 The graphics of Fishdom 3 are bright and vivid, standing out in sharp 3D contrast. No matter how old you are, you can't resist the pretty shiny colors that immeidately immerse you in the game.
The fish themselves have a vibrant cartoon feeling, and it seems that some of them were created as a shout out to Pixar's Finding Nemo, especially the blue tang that greatly resembles the dim-witted Dory.
The fish are given expressions, emotions, and can even talk. I happened to witness my angelfish attempting to act out a scene from Othello, and then she asked that I get her a friend so she can properly perform the scene. She can't be expected to choke herself after all…
Playing the Match 3 game is how you make in-game money. It's a nice water themed area where you need to clear the gold tiles in order to complete the round and gain your loot. There are many different levels of the Match 3 gameplay; the tile placement, designs, and effects change from level to level.
In one particular level, you must break the tiles near dirt in order to "dig up" gems and gold for extra points. I found myself getting drawn into this kind of gameplay much more than actually taking care of the fish or decorating the tank.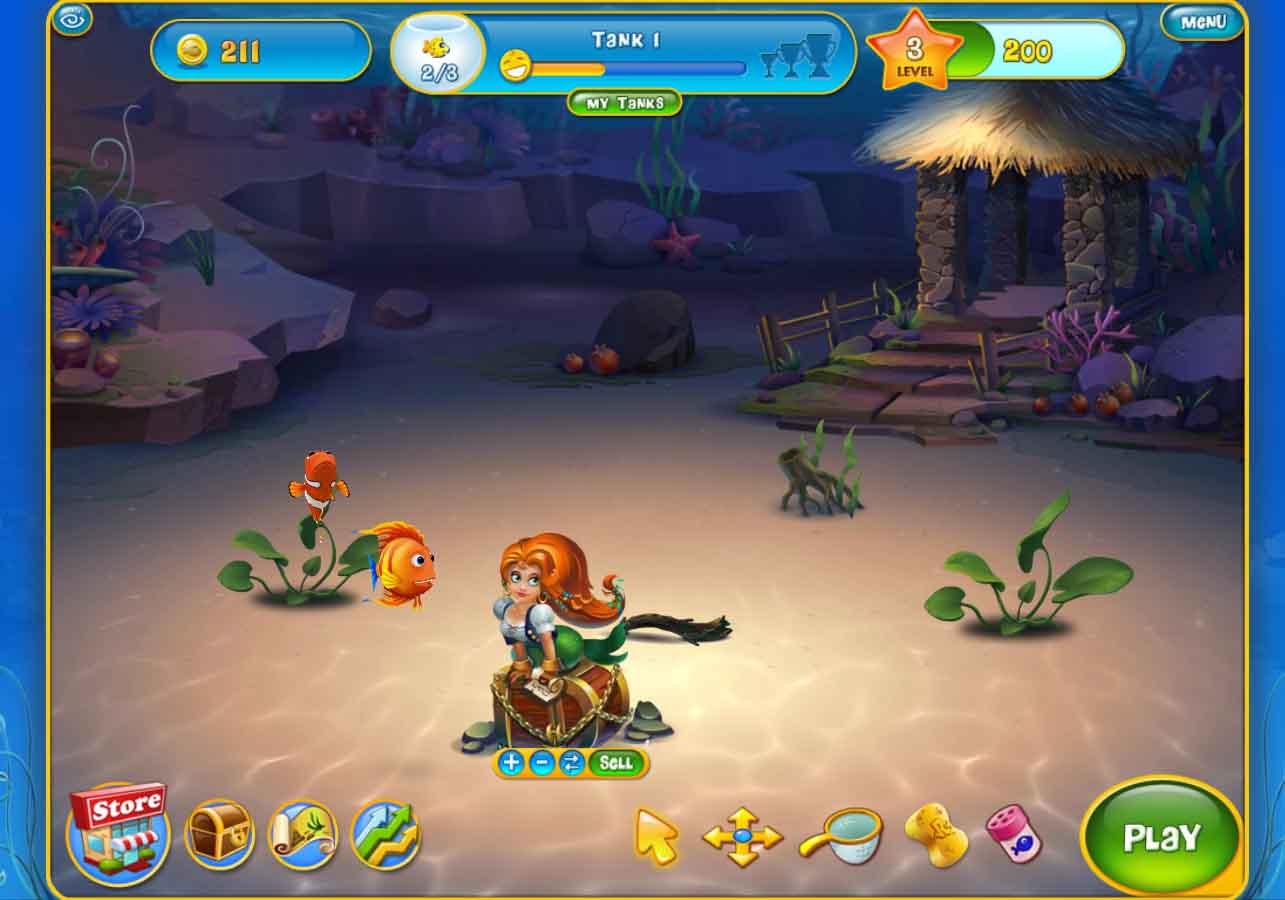 With the money you earn from the Match 3 game, you can buy toys, scenery, and even other fish to make your tank more homey for your new friends. Sometimes your fish will even request certain items they wish to have in their tanks. Adding items to your tank that match or that your fish request helps make your tank more beautiful and gives you valuable experience points that will raise your level and unlock new items and fish in the store.
Ambiance-wise, the music was very relaxing. It gave me the feeling of going to the beach or visiting an aquarium with steel drums echoing in the background. I really felt like I was in the middle of a fish tank.

Overall, I think Fishdom 3 is the perfect fit for children and pre-teens who want to learn what it's like to have a pet, or for the Match 3 addict who wants to add a twist in their gameplay by adding fish care to the mix.
While I could play the Match 3 game for hours and felt like the creators really connected the theme of the game, I sadly admit that I did eventually get bored of caring for my fish… maybe this doesn't bode so well for my future pets… or maybe I'm just not a fish person… either way, if you like fish, and you're into Match 3 games, you may want to put Fishdom 3 on your play list.