Like Tracy, I am unabashedly nuts about Christmas Stories: Nutcracker (pun intended). This game is a sheer delight from the opening scene to the closing credits. Elephant Games deserves a big kiss under the mistletoe for delivering a Christmas themed game that isn't a throwaway, but a vibrant fascinating game in its own right.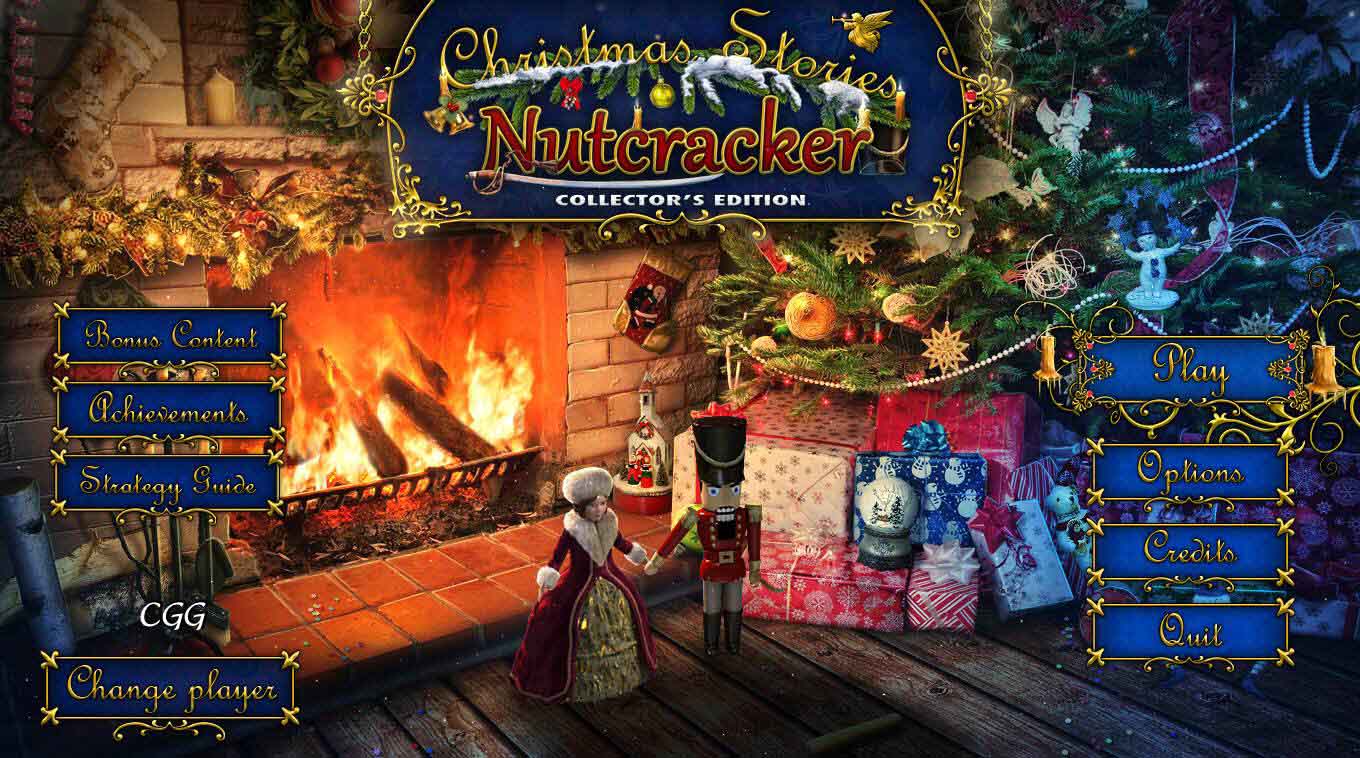 You'll assist the Nutcracker on his mission to rescue the princess from the evil Rat King in this hidden-object puzzle adventure game. Let the Nutcracker dispense with the evil army of rats running roughshod over the kingdom, while you solve the mystery of the Rat King's evil plot.
Assisting you on your mission is a plucky little cat and a candlestick reminiscent of Lumiere from Beauty and the Beast.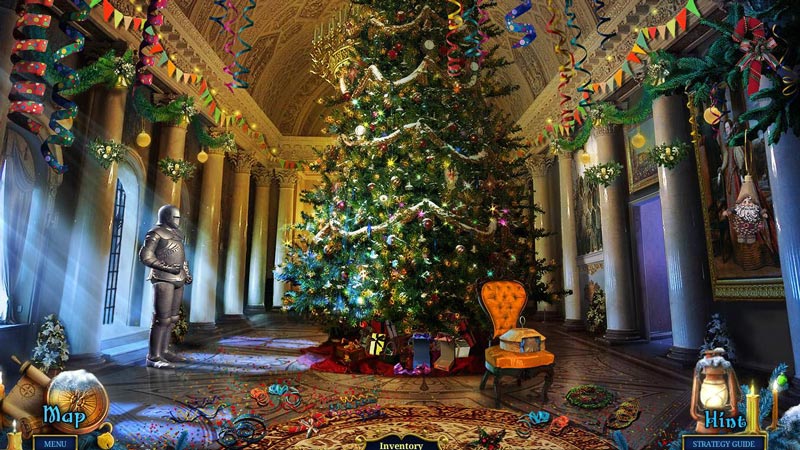 The visuals are simply stunning. Gorgeous graphics, including the sumptuously decorated palace Christmas tree, immerse you in the story. The audio, so often in games just anonymous thunder and lightning clips, is soundtracked by Tchaikovsky's beautiful Nutcracker Suite. I daresay this is one of the few games you'll encounter where you could suspend gameplay and just listen.
The games themselves tend to rest decidedly on either side of the difficulty spectrum, dead easy or Mensa hard. The Hidden Object Areas are lovely and just challenging enough. (I love the end of each when the presentation of an inventory item is accompanied by the words, "This should come in handy!" When I accomplished the one in which I got the corkscrew, I thought, "Heck, yes, this should come in handy! Every day, if possible!")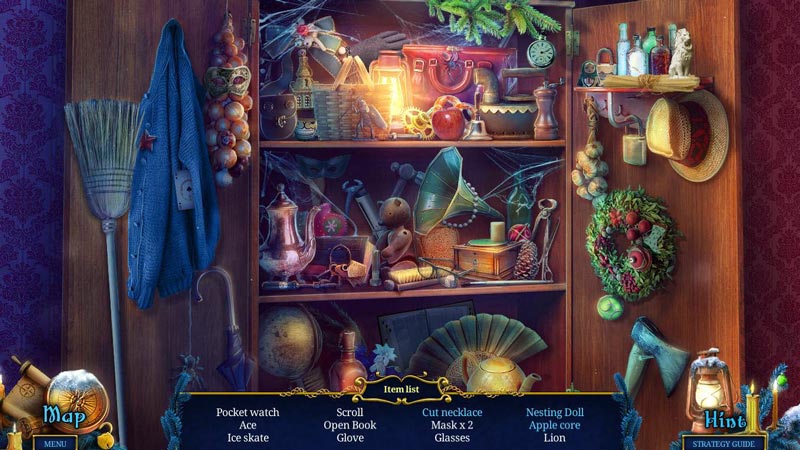 The side game of locating 25 hidden dolls is charming, and I'm not usually a fan of any distraction that gets me off task. In my opinion morphing objects in other games are just plain annoying. Make up your mind about what you want to be and stick to it.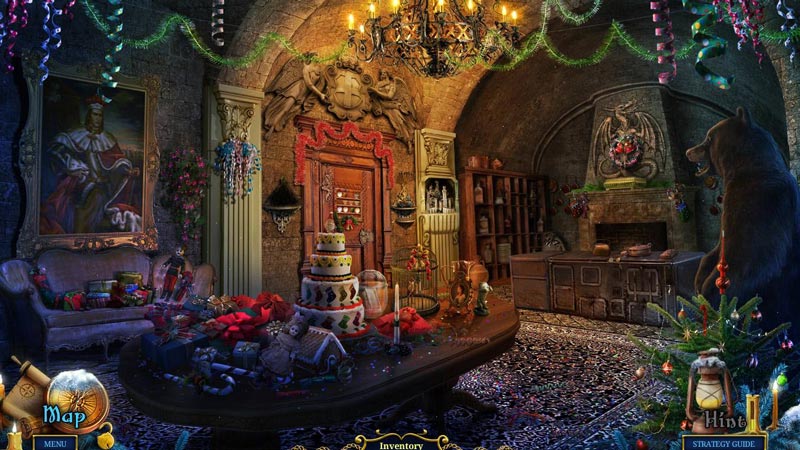 The storyline takes a few really bizarre turns, including introducing the Mayan calendar and directing you to an underground temple that looks like it came straight from Ancient Egypt. When it was revealed that the Rat King started life as a scientist's lab rat, I couldn't help but wonder if the game developers were fans of Mrs. Frisby and the Rats of NIMH.
If you can roll with some of the truly strange plot twists, (frankly, they almost lost me with the whole alchemy/King Midas thing), Christmas Stories: Nutcracker provides the perfect respite from the hustle bustle of the holidays. My daughter and I played together and enjoyed every minutes of the music, the dazzling colors, and the Christmas themed fun.