I've never been one to enjoy the walk of the casino floor before. The few times I've been have been full of smoke and glassy eyed individuals glued to the sparkling lights of the slot machines. I remember just a dull hush that permeated the room as the only thing to break the silence was the constant jangle of machines and the pull of the slot handle over and over again.
To be truthful though, I've only ever been to very small casinos, so I know my experience is pretty limited. Still it was with much trepidation that I downloaded Big Fish Casino on my iPad.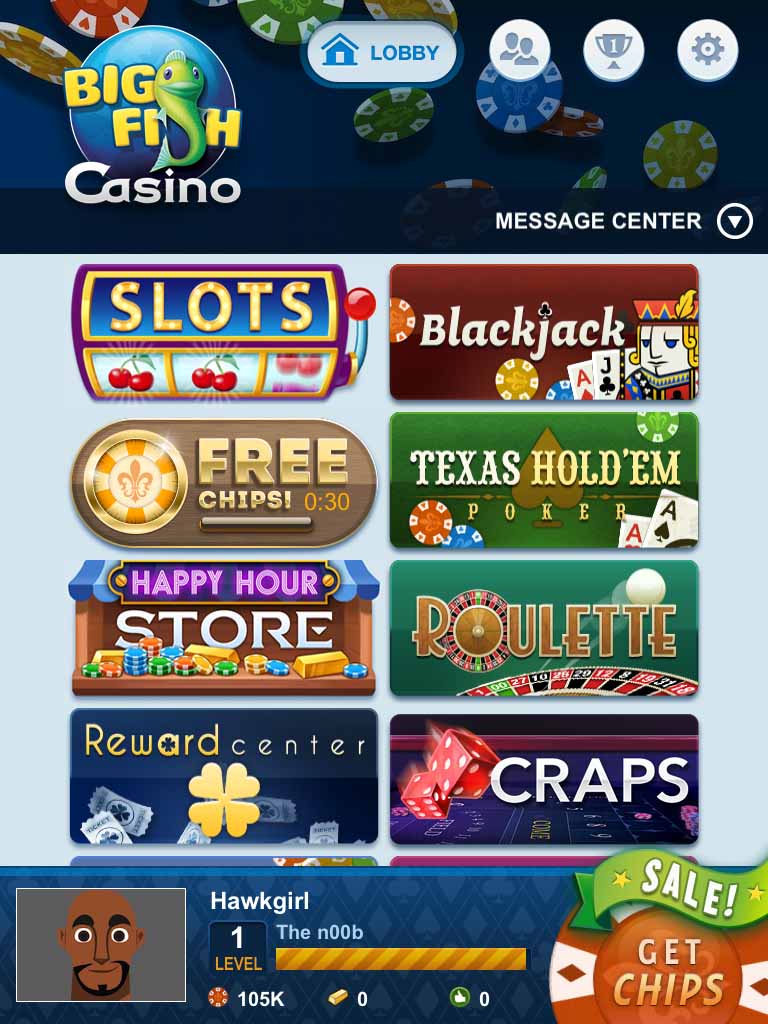 Once in the Big Fish Casino online lobby, I was greeted with a wide array of games to play. They included Slots, Black Jack, Roulette, Video Poker, Speed Bingo, Texas Hold'em, and craps (which my immature mind immediately giggled at).
Big Fish Casino starts you out with a healthy dose of chips, $100,000 worth, of play money, of course. Big Fish Casino is not an actual gambling facility where you play with real money, although if you lose all your play money and want more quickly, you have to lay down your wallet with some real cash. Or you can wait 30 minutes and get another $2,000 to play with. Your choice.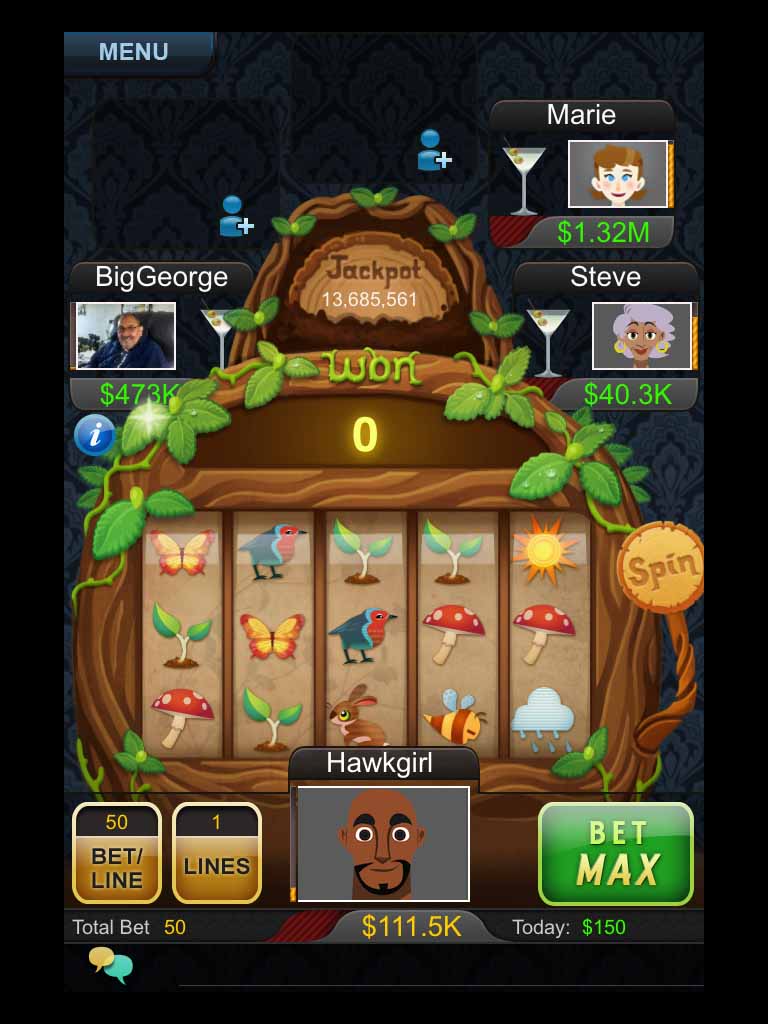 There's also bonus chips for coming back every day. Just like any other free-to-play game, they want to reward you for your continued use of the game.
You have an avatar assigned to you that you can change with your own personal picture, but I loved my guy so much, I just decided to keep him. You can also change your name to whatever your heart desires so you should probably start thinking of your poker tournament name right now...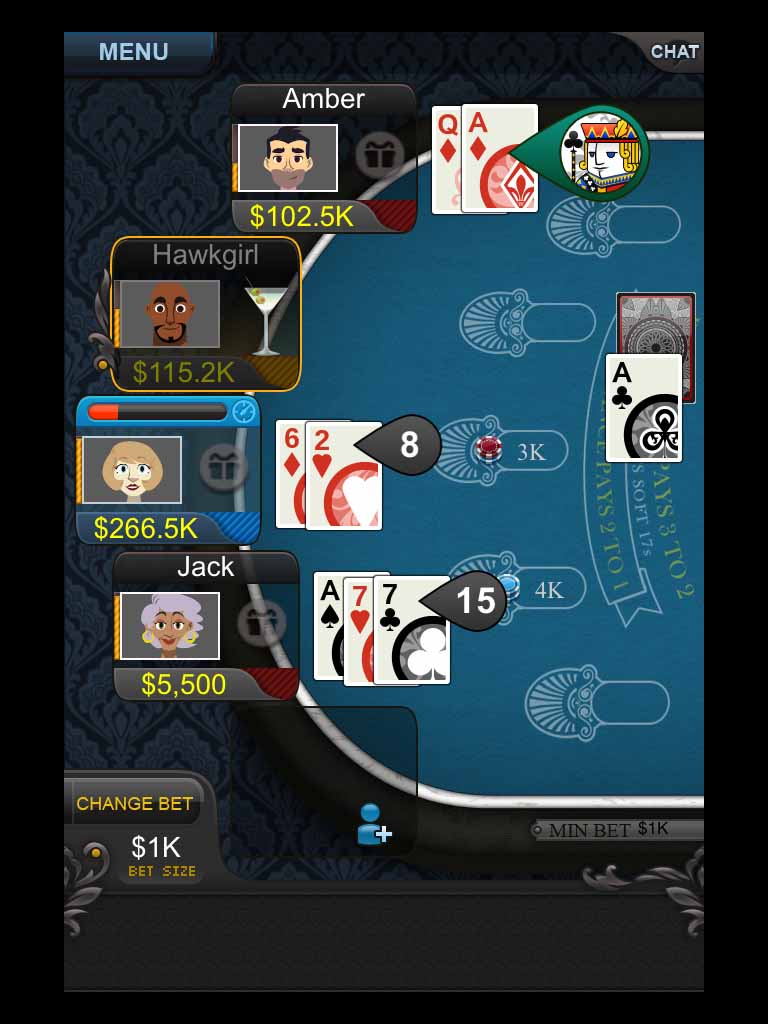 Moving between Big Fish Casino games is simply and non-intrusive so you can sample the games to find the one that strikes your fancy without any trouble. I started with the slots, but got quickly overwhelmed with the choices.
There were more than 25 different themed slot machines ranging from summer forests to mermaid's booty... (teehee! Booty!). The tables ranged in prince in terms of the minimum bid though so I chose to play it safe and stick to the $50 to $100 bid tables for now.
At some point during my initial foray into the world of Big Fish Casino, I won a free round of drinks for me and my fellow gamblers. I wasn't exactly sure what that meant but I'm not one to turn down free drinks, so I accepted.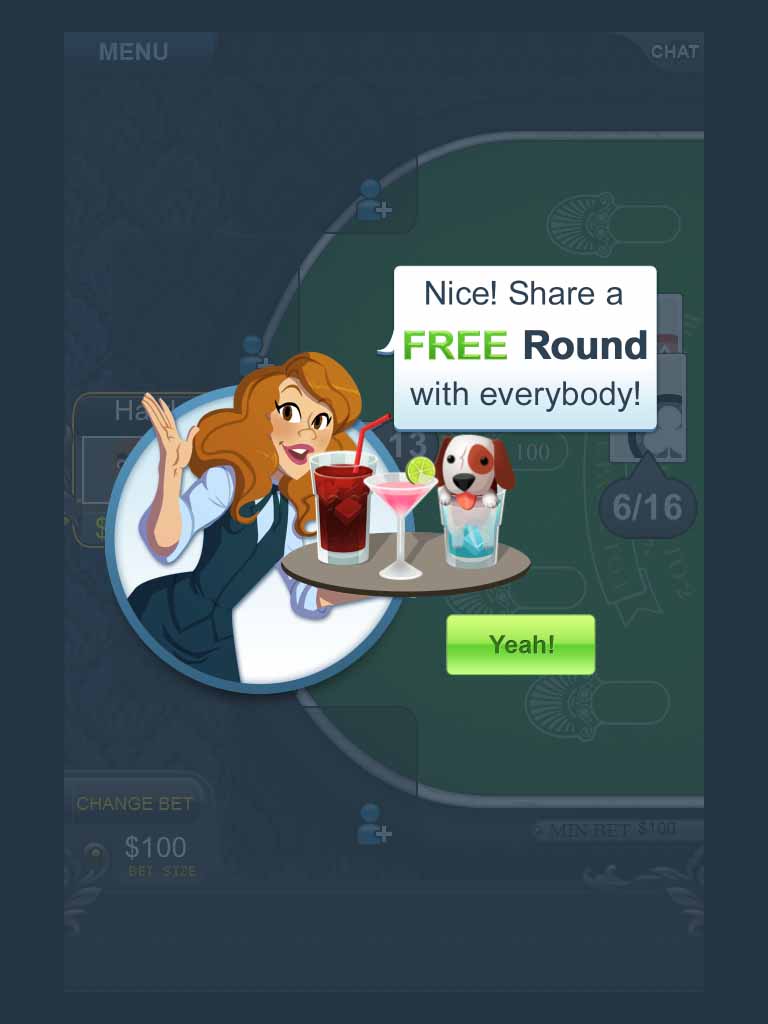 Much to my disappointment, no one handed me a drink through my screen, but my avatars and the avatars around me were all of a sudden sporting a fruity beverage. This of course made me extremely jealous of my little guy, so I had to stop for a moment and make myself something equally as tasty so as not to feel left out.
From slots, I graduated to Speed Bingo, roulette, and then Texas Hold'em Poker, which I played in college all those years ago and still remember a thing or two of how to play the game.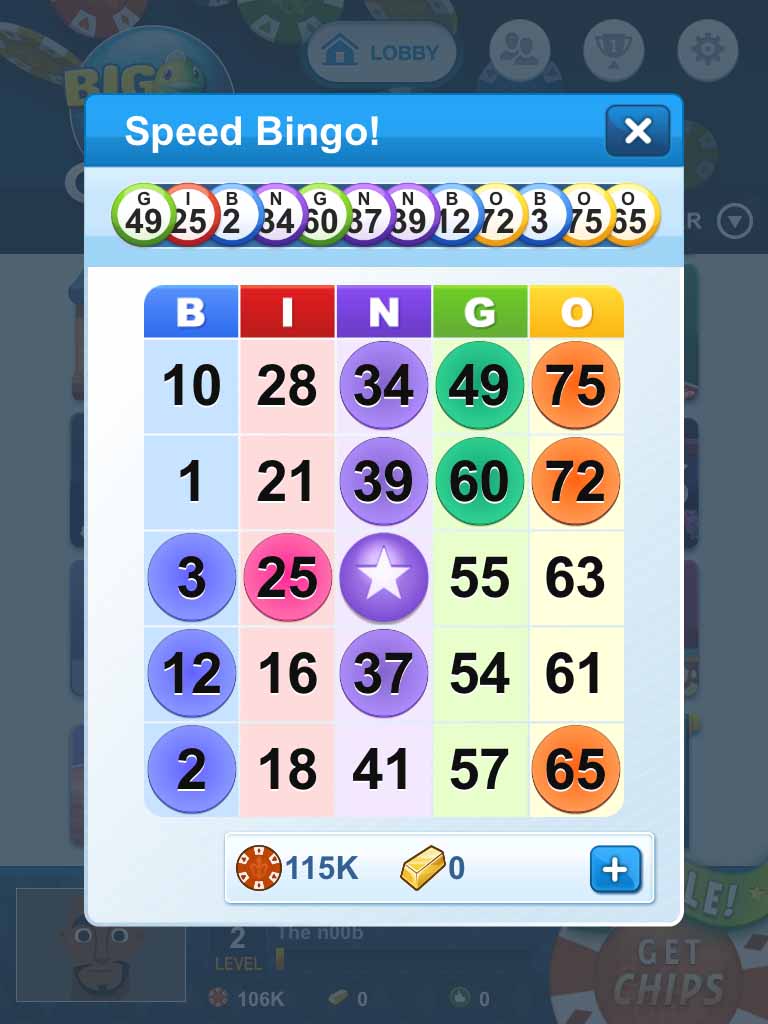 I'm going to do a more in-depth review of each of the games you can play within Big Fish Casino in the coming week, so I'll spare the details for now, but suffice it to say that the whirly lights and fruity drinks were enough of a draw to keep my entertained for hours. Of course... that might also have been the effect of my very real drink in my hand...
Overall, Big Fish Casino was an entertaining experience that left me with some hope yet that I might enjoy the hot lights of Vegas one of these days.... I'm seeing a vacation in my future...