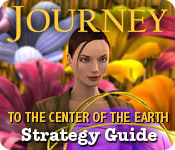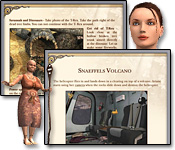 Journey to the Center of the Earth Strategy Guide
A detailed Strategy Guide made specifically to help you get through the game but not spoil the fun. Ariane, a young reporter, is suddenly swallowed by the earth while covering a story near the Sneffels volcano. When she awakens, she discovers the strangest landscapes and a host of unusual objects. Join Ariane as she explores an unkown world of fascinating and fantastical civilizations hidden beneath the surface of the Earth. Inspired by the Jules Verne classic!
Helpful walk-thru.
Detailed descriptions.
2 endings revealed!
Genre: puzzle
SubGenre: Sim
ESRB: Everyone

Current Download Rank: #106

Journey to the Center of the Earth Strategy Guide Screenshots