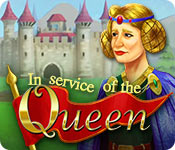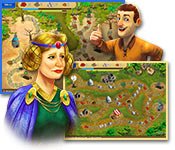 In Service of the Queen
The Counselor just arrived with bad news! The barbarians are pillaging and destroying our villages! There is an urgent demand to fix the damages and restore peace in the realm! Will you be up to the task and help the Queen?
59 challenging levels
Complete walkthrough for each level
Gorgeous extras
Customizable difficulty levels!
Genre: Action
SubGenre: Time Management
ESRB: Everyone
Free Trial: Yes
Current Download Rank: #3831

In Service of the Queen Screenshots