Top Games In This Franchise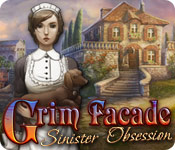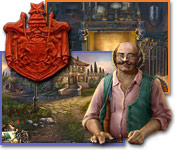 Grim Facade: Sinister Obsession





Read Our Review
In Grim Facade: Sinister Obsession, the maid of a wealthy Italian estate has summoned you to a lush vineyard to reveal her darkest fears. When you arrive, the frightened girl hands you a mysterious diary that reveals the murders of three women, but who is the murderer? All the signs point to a member of the Conti family, yet Signor Conti and his sons are not at the villa... You soon realize as you delve deeper into your investigation, that all is not as it seems on this rural Italian estate. And you begin to feel as though the killer has set his eyes on someone new... you! Can you uncover the truth before you become the next page in the killer's diary?
A mysterious diary
Lovely rural Italy!
For a more in-depth experience, check out Grim Facade: Sinister Obsession Collector's Edition
Get the Strategy Guide!
Genre: Puzzle
SubGenre: Hidden Object
ESRB: Everyone
Free Trial: Yes
Current Download Rank: #1776

Grim Facade: Sinister Obsession Screenshots