It's been another long weekend back at the hospital and the lack of sleep is slowly catching up to me, so if I start to ramble on about nothing in particular, please forgive me! This latest blow of bad luck started with a fever and has now escalated into draining 3 liters of fluid from my husband's lung.

So yeah... fun times.

In between doctors and nurses bustling in and out of his room, I thought I'd grab a few moments to let you know about the latest guide we've posted... our Web of Deceit: Deadly Sands Walkthrough.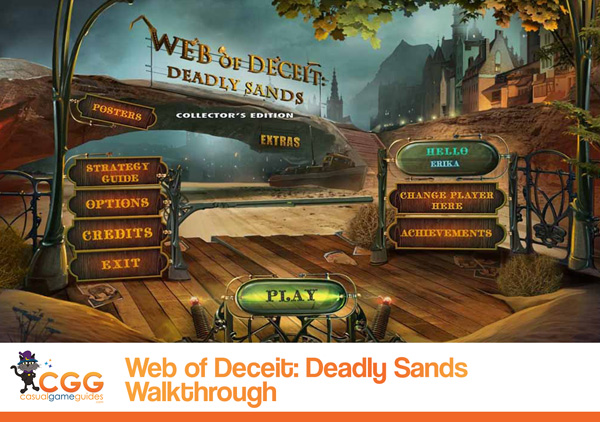 The second game in the Web of Deceit series, this game features our young protagonist answering the call of his uncle who has begged him for help in his current investigation. However, as you pilot your plane near his location, a deadly sand storm rises up and seemingly attacks your plane, dashing you to the ground.

You manage to escape unharmed through the magic of fiction, and soon find yourself caught up in a deluge of mystery and murder most foul.

To help you survive being stalked by this deadly predator, we've compiled in our Web of Deceit: Deadly Sands Walkthrough tons of custom marked images and detailed instructions as well as simple and easy-to-understand puzzle solutions.

So whether you're looking for a quick hint or solution or you'd simply feel more comfortable heading into this investigation with some full back up, our Web of Deceit: Deadly Sands Walkthrough is here to support you! Enjoy!